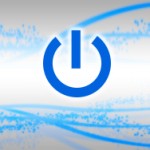 Robin Nodland, FAPR, RDR, CRR, a member of the 2016-2017 NCRA Technology Committee, recently shared a few links on how to give your computer some tender loving care, including adding guest accounts, figuring out the best backup solution, a remote-access app, and how to speed up a slow computer.
The Aug. 25 post on How-To Geek entitled "How to Let Someone Else Use Your Computer Without Giving Them Access to All Your Stuff" talks about why you should set up a guest account and, more importantly, how to do it on different operating systems including Windows, macOS, Ubuntu, and Chromebook.
Another recent piece on How-To Geek answers "What's the Best Way to Back Up My Computer?" The article suggests a few offsite and onsite backup solutions (both free and paid), argues a case for having more than one kind of solution, and provides some tips on automating backups.
On Aug. 22, PC Mag reviewed GoToMyPC, which is their top choice for remote-access software. According to the review: "Of all the remote-access apps we've tested, it has — by a slight margin — the best combination of security, ease of use, and feature-rich services. Unlike rival products, it's also almost entirely controlled from a web browser interface or by clicking a desktop shortcut that connects to a remote machine."
A slow computer is a uniquely 21st century annoyance, but in an Aug. 23 post, PCWorld offered "nine ways to speed up your Windows 10 PC without spending a dime."