In 2015, the National Court Reporters Foundation initiated a new program to allow people interested in the court reporting, captioning, and legal video professions the opportunity to support several programs devoted to maintaining and promoting those professions and aiding students and new professionals through several educational initiatives. NCRF currently maintains several programs to promote court reporting and captioning. Two prominent programs are the Legal Education Program and the Oral Histories Program, which both help practitioners showcase their unique skills to clients and the public. Other favorites support the growth of students and new professionals in the field, such as the Student Initiatives Program and the Corrinne Clark Professionalism Institute.
NCRA's Major Gifts donors saw a benefit to supporting NCRF and its many programs. The JCR invited those eight donors to explain why they decided to support NCRF and what they see for the future of the profession.
---
Platinum Donor ($50,000+)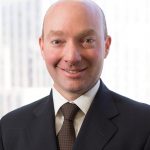 Veritext
Adam Friend
Senior Vice President, Business Development
Why did you decide to donate to NCRF?
As a company we had decided that we wanted to support the industry in a major way, particularly in support of investing in the long-term prosperity of our profession. In my discussions with Jan Ballman, FAPR, RPR, CMRS [then chair of the Foundation], I learned that the NCRF was looking to launch the Major Gifts Program. We thought that making a meaningful donation as part of this program would not only have a major positive impact on our industry, but also be publicized in a way to encourage others to contribute, which would amplify the effect of our gift.
How do you think that donating to NCRF helps the profession?
The NCRF has a noble mission with passionate and influential individuals dedicated to the long-term prosperity of our industry, as well as acting in a charitable way to support beautiful projects. The Corrinne Clark Professionalism Institute, in its support of student recruitment and development, addresses a mission-critical need of our industry: educating the next generation of reporters who will be the future of the industry. The Student Initiatives Program similarly supports student engagement and development. Other programs such as the Oral Histories Program generally promote the visibility and reputation of the industry and the important role it plays in the legal system.
What would you tell other people about NCRF, and why they too should support it?
The court reporting industry has provided a livelihood and prosperity for many people, including reporters, business owners, and the staff they employ. Veritext believes that it is not only in our interest to promote the future of our profession, but also our duty to give back in gratitude and provide the opportunities for those generations that follow similar opportunities to build careers and thrive in this great profession.
What do you see as the future of the profession?
Stenographic reporting is an amazing skill and special talent that has always been and will continue to be valued by courts, litigators, the CART and captioning community, and others. While technology should continue to enhance the efficiency and quality of the process of converting the spoken word into the written one, the human element is and will always be central. We believe that the future is bright but we collectively should invest in ensuring that there are enough reporters to meet expected demand.
---
Silver Donors ($5,000+)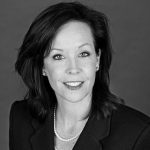 Jan Ballman, FAPR, RPR, CMRS
Paradigm Reporting & Captioning
Minneapolis, Minn.
As past chair and long-time supporter of NCRF, have you gained any more insight into NCRF and its purpose than you had before your service?
Serving on the Board of Trustees of NCRF was an amazing experience that opened my eyes even more to the good work of the Foundation. To know the Foundation is to love the Foundation! The more I saw firsthand the impact their programs had on our profession, the more I was driven to support NCRF at a higher level.
Do you have a favorite NCRF program?
My very favorite NCRF initiative is the Veterans History Project (VHP). This year, my firm will host its 8th Annual VHP Day. We held our first one in conjunction with my first year of service on the NCRF Board, and there was just no question that it would become an annual event. I now refer to it as "my favorite day of the year at Paradigm." To participate in capturing veterans' service stories for the Library of Congress as a way of honoring them for their service to our country is an amazingly meaningful opportunity!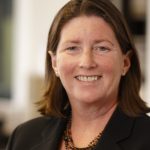 Paula Behmke, RPR
San Francisco, Calif.
What motivated you to become a Major Gifts Donor?
We have to look to ourselves — the reporter and firm — to ensure the viability of our time-honored profession. The NCRF fills this need by its philanthropic endeavors.
There are many times that I've left an NCRA event meaning to make a donation when I returned home, but kept putting it aside. This year I made sure I followed through and am happy with the decision of giving back!
What value does NCRF hold for you?
For me, NCRF exemplifies integrity, collaboration, and dedication. As the charity arm for the profession, the Foundation helps us by providing programs that raise our profile, such as the Legal Education program, which helps court reporters explain what we do for our clients and the importance of our integrity in preserving the record. I believe that by working together with the Foundation, we can do great things.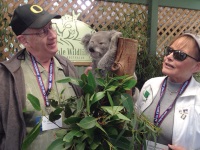 Debra K. Cheyne, CSR, M.A., and Jeffrey M. Cheyne
Sherwood, Ore.
As a long-time supporter of NCRF, what drew you to the Major Gifts program?
The desire to promote the welfare of others drew me to NCRF's Major Gifts program, an opportunity to make a positive contribution for the betterment of our profession, the professional court reporters, captioners, CART and broadcast captioners, and students that NCRF programs support.
The Greek word "philanthropy" literally means "love of humanity," and it is an honor to be a donor to a foundation whose mission and philanthropic programs exemplify the very meaning of the word.
How do you want NCRF's programs to help the future of the profession?
NCRF programs help ensure that our profession as guardians of the record remains vital. The Foundation works in conjunction with NCRA to support court reporting students, both through the NCRA student membership oral history transcription program and various scholarships awarded annually to aspiring students and new professional court reporters.
The adage "It is better to give than receive" takes on a special meaning with NCRF, for by giving to the Foundation's programs, I receive the gift of promoting our realtime profession. Now that's a major gift!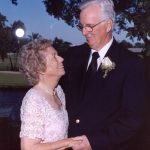 Robert O. Fabrize
West Palm Beach, Fla.
Your donation was in memory of your wife. Can you tell us a little bit about her?
I met Mary Geus Anderson Fabrize in 1950, about the same time I met my first wife, Val. They were great friends. Val and Mary had studied together to be court reporters. Val and I stayed in touch with Mary and her family over the years. Mary and I both lost our spouses. Our long-time friendship brought us together, and we got married.
Mary had worked in federal courts, but after a stroke in 1984, she retired from reporting and began her teaching career, which she loved.
What made you want to commemorate her with a Major Gifts donation?
Teaching was tremendous for Mary. Because of her 36 years as a working reporter, she felt she could be a better teacher and provide a more in-depth perspective to her students.
NCRF has supported students in many ways over the years, and so now, my support of NCRF means that Mary can continue to support court reporting students into the future.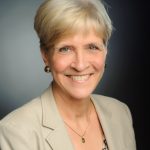 Nancy Hopp, FAPR, RDR, CRR, CMRS
St. Louis, Mo.
As current chair of NCRF, what would you share about the Foundation and why you became a Major Gifts donor?
I've always been proud of NCRF's work, especially the Veterans History Project.  My father was a WWII veteran, and his wartime experiences stayed with him to his deathbed. It is of paramount importance to preserve these first-person legacies.
What I did not know before being NCRF chair was how this project benefited the reporting community. Last year, a few other reporters and I interviewed veterans on Purple Heart Day, and we garnered more than $250,000 in free media coverage. NCRF's careful stewardship and savvy leveraging of donations inspired me to step up from the Angel level to being a Major Gift donor.
Another of my favorite NCRF programs is the Legal Education Program. NCRF offers a PowerPoint presentation on how to make a record. I've presented this program to law school litigation classes, bar associations, and law firms. Not only is it fun to share my "insider" knowledge, but it positions me as a subject-matter expert.
Rest assured, NCRF's programs are carefully designed to draw positive attention to the reporting profession.  In my mind, that's a big win-win!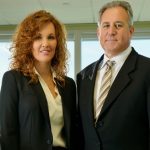 Christine Phipps, RPR, and Richard Applebaum, RMR
West Palm Beach, Fla.
Christine Phipps responded to the questions for herself and Richard Applebaum.
What motivated you to become a Major Gifts Donor? 
I had been so blessed in my career that it was important to me to not just take from it, but to give back. I had a duty and responsibility to take part in ensuring its future for others, so they too can make their dreams come true and provide for their families. The thing is, I set out to give and ended up getting so much more, not only professionally but innumerable life lessons from others. I keep trying to give and do more, and yet I still feel like I am getting more than I am giving. So that's why I decided to make a Major Gifts donation. I also wanted to make a very clear statement that I support our Foundation.
What value does NCRF hold for you? 
NCRF is the true charity arm of NCRA.  It is my hope that others will step forward and make major gifts to NCRF so that we can broaden the scope of programs we offer, perhaps even provide financial support to our students in lieu of the government funding that gives our industry so many problems due to the disconnect between learning a subject and becoming proficient in a skill.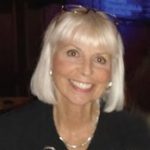 B.J. Shorak
Vienna, Va.
Why did you decide to donate to NCRF?
NCRF has been a huge part of my life for almost three decades, and it has afforded me so many opportunities and has given me rewards beyond measure. It's a huge part of who I am. I've learned so much and met so many wonderful people along the way, and my life is truly much richer for the experience.
For these and many other reasons, I wanted to show my appreciation though a Major Gifts donation.
In your position as NCRF's Deputy Executive Director, you have a unique perspective of the court reporting, captioning, and related professions. How do you think that NCRF will help the profession flourish in the future?
NCRF's role is mandated by its Articles of Incorporation.  Simply put, NCRF exists to support NCRA's mission and goals through education and research.  Since its creation in 1980, and since it became autonomous in 1992, NCRF's leadership has always developed its vision and programs to support NCRA.  We develop our programs based on NCRA's strategic goals, and we will continue to do that.
---
Supporting NCRF is like an investment in your future.  The Foundation constantly seeks to create programs of significance to the profession. To do so, it needs the support and generosity of donors like the ones interviewed here.
Consider including the NCRF Major Gifts Program as you plan your budget for next year. More information on the many benefits of becoming a Major Gifts donor is available at NCRA.org/NCRF, or contact NCRF's Deputy Executive Director B. J. Shorak by email at bjshorak@ncra.org or  by phone at 703-584-9026.