Resides:  Appleton, Wis.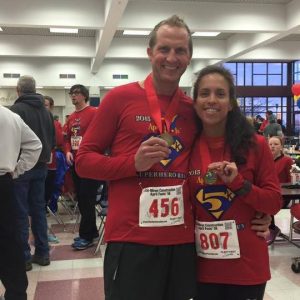 Employment type: Official reporter
Member since: 1996
Graduated from: Gateway Technical College
Why did you decide to enter this profession, and how did you learn about the career?
I was a straight-A student but didn't have the approval of my parents to attend a four-year college. My high-school counselor knew of this and told me I could still have a good career by attending a tech school and becoming a court reporter. I didn't even know what a court reporter was at the time but the promise of a good salary and only two years of schooling drew me.
What has been your best work experience so far in your career?
Whenever I provide realtime, I feel both scared and incredibly proud of myself. It's always challenging but also the only way we can distinguish ourselves from electronic recording and set ourselves as an integral part of the courtroom.
What do you consider your greatest professional accomplishment?
Passing the RMR, CRR, and CRC exams.
What was your biggest hurdle to overcome, and how did you do so?
My biggest hurdle to overcome in this profession has always been confidence. I had the skills but I'd walk into a deposition very timid with counsel and nervous about what I'd encounter. It took a long time to realize I needed to get over my fears and that I was good enough. My advice to newer reporters is still practice your writing skills after graduation, and then don't be afraid to accept tougher assignments. This will make you better.
Is there something else you would like to share, such as a personal accomplishment?
This job is so sedentary that I believe for health and quality of life reporters need to get moving. I love to both run and lift weights. I've run three marathons, a few half marathons and 10Ks, and recently competed in the Figure division of an NPC bodybuilding show.