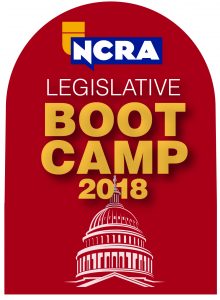 Spaces are filling fast for the new 2018 NCRA Legislative Boot Camp experience as the Feb. 19 registration deadline nears. The event is March 11-13.
Knowledge is power is the theme for this year's event. Backed by a schedule that promises forward-thinking and hands-on immersive sessions, the new Boot Camp promises a new experience for attendees as they learn the latest status in legislative issues affecting the court reporting and captioning professions, develop leadership and advocacy skills, and prepare for real Capitol Hill action. This year's program includes a number of visionary guest speakers who will share their insights into what makes successful leaders and how to advocate for the profession at the state and federal levels.
One of those visionary guests is Shelley Row, speaker, consultant, and author, who will lead the session "Go with Your Gut: Effective Decision-Making in an Overthinking World." The goal of the session is to provide participants with a high-content program that gives them skills to use immediately in their work and with legislative staff as well as a positive frame of mind as they leave the event.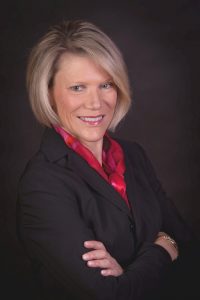 Named by Inc. magazine as one of the top 100 leadership speakers, Row is an engineer and former government and association executive. Her leadership work focuses on developing insightful leaders who know that data alone is not enough. Her work has been featured in Forbes, Fast Company, HuffPost Business, and Smartblog on Leadership. Row has studied with the NeuroLeadership Institute, is certified with the International Coach Federation and Business DNA Behavior, and is the incoming president of the National Speakers Association's Washington, D.C., chapter. She is also the author of four books, including Think Less, Live More: Lessons from a Recovering Over-Thinker.
Row will address the following questions in her session: When seeking decisions from staff, colleagues, bosses, or legislators, do you ever experience churning conversations that go around and around and never reach a decision? Are some situations lightning rods that cause rational conversation to flee?
According to Row, in a complex world, we can get mired in analysis-paralysis. Other times, tension and reactivity destroy rational discussion. Attendees at Row's session will learn:
the neuroscience behind effective decisions that balance hardline analytics with gut feel
how to limit and stop overthinking by resolving the forces that freeze decision-making
how to discover proven techniques to slow a quick reaction before responding and regretting it
how to enable "aha!" moments when they are needed most
Also on the schedule is:
The State of Court Reporting with NCRA President Chris Willette, RDR, CRR, CRC, and Matthew Barusch, NCRA State Government Relations Manager
Implementing Effective Programs in Your State with James Cool, attorney at law
Grassroots Lobbying with Jacqueline Sly, former state representative for South Dakota
A Lesson on the Importance of Certification with John Brandon, interim president of the Connecticut Court Reporters Association
Attendees will also hear from Marcia Ferranto, NCRA Executive Director and CEO as well as Cynthia Bruce Andrews, NCRA Senior Director of Certification and Education, who will discuss why certification is an important issue for the states. Learn more about the Boot Camp speakers and view the agenda at NCRA.org/BootCamp.
There will also be mock meetings for attendees to participate in as they prepare for their visits to Capitol Hill on the final day to meet with their respective legislators and key staff members to discuss the important issues that have an impact on the profession.
As part of the Boot Camp experience, attendees will travel to the Hill by Metro, enjoy lunch in the Dirksen Senate Dining Room, and celebrate at a special reception at the Library of Congress in honor of the Veterans History Project.
For more information about NCRA's exciting new Legislative Boot Camp experience, contact NCRA Manager of State Government Relations Matthew Barusch. The room block is at the Hyatt Regency Reston in Reston, Va., and registrants will receive a confirmation email with a link to book their hotel using the NCRA rate. Registration closes Feb. 19!
Read more about the 2018 Boot Camp experience on TheJCR.com: NCRA ramps up 2018 Legislative Boot Camp with cutting-edge content.