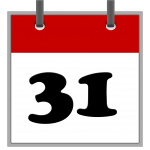 In celebration of March madness, NCRA is offering a number of membership and educational opportunities just in time for spring.
Join NCRA or renew your membership by March 31, and you will automatically be entered in a drawing to win a free Kindle Fire. Members renewing can do so online, by mail, or by phone.
Membership benefits include access to timely professional news, complimentary listings in the print and online NCRA Sourcebook, and savings on certifications, event registrations, insurance, the NCRA Store, the NCRA Saving Center, and more.
Register now for a new NCRA webinar to be presented by Jason Meadors, FAPR, RPR, CRR, CRC, titled "Have Writer Will Travel – The International Experience," and earn 0.15 CEU. The webinar is being held Thursday, March 15, from 6-7:30 p.m. and is an informative and humor-filled instruction outlining the dynamics of work in the international realm, including job preparation, job execution, the vagaries and challenges of travel, and how reporters get such assignments.
Meadors, from Fort Collins, Colo., is a reporter with 40 years of experience, both in the military and as an official court reporter, freelancer, and CART captioner. He has authored numerous reporting articles and has traveled coast to coast and literally around the world in his reporting career. He has also held various positions in national, state, and user group associations.
Members can also take advantage of NCRA's 72-hour spring sale on March 20-22. The sale offers the opportunity to purchase a bundle (up to 0.8 CEU) of top-rated e-seminars for only $85.00. Sale hours are from 12:01 a.m. ET on March 20 until 11:59 p.m. ET on March 22. Buyers have 30 days from the date of purchase to view the seminars. Topics range from technology, career growth, tales from the trenches to trial presentation, and more. Be sure to look for an email announcing the sale in your inbox.