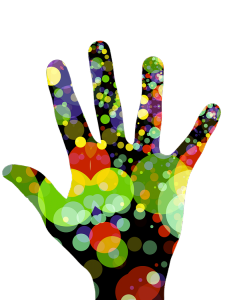 Don't miss this chance to get involved. Each year, NCRA members dedicate their time and expertise to shape the future of the profession through committee service. You could be one of those individuals: individuals who are committed to sharing their time and talents; individuals who have specialized skills and expertise; individuals who are willing to be enthusiastic advocates for NCRA and encourage others to get involved.
NCRA currently has more than 20 committees and task forces composed of more than 175 individuals working to advance the goals of the Association and to meet the needs of the membership. NCRA succeeds only because of its member volunteers.
"Through many years of volunteer service to my professional associations, I've found that the time investment required is always, without exception, offset by the knowledge and friendships I've gained," says President-Elect Sue Terry, FAPR, RPR, CRR, CRC. Terry is seeking volunteers for NCRA's 2018-2019 committee appointments.
"Please consider lending your expertise and talents to help us grow and strengthen your NCRA," Terry adds.
Not only is volunteering fun and rewarding, but volunteers meet fellow committee members, forge new professional relationships, and give back to the profession. NCRA has a committee for you whether your interests lie in governance, education, or technology.
Explore the opportunities and then sign up to volunteer at NCRA.org/committees. Some committee assignments are short-term or project-oriented. Please be specific in your interest areas. A committee assignment can't be guaranteed for everyone, but an earnest attempt to match your background with the 2018-2019 committee needs will be made.
Please consider volunteering your time to serve your profession. Committee work is an amazingly fulfilling personal experience, and your skills and talents will greatly benefit NCRA and the profession.
For more information or to sign up to volunteer, visit NCRA.org/committees.