Videographer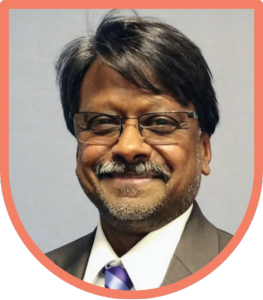 Currently resides in: Los Angeles, Calif.
Member since: 1991
JCR | Why was it important to earn a CLVS certification?
JAYASINGHE | I wanted to say "yes" to anyone who asked the question "Are you certified?" I entered the field of legal video production after a stint as a child actor in a TV series and earning a degree in broadcasting. I also had a hobby of photography and videography. Before I was certified, I was already shooting depositions, having being trained by the office manager of a court reporting agency. I became friends with a videographer, Robert MacTavish, CLVS, who I met on a double-booking, and he encouraged me to get certified. After I was certified, I joined the CLVS committee and served for approximately 19 years. I include my CLVS certification in my read-on to remind the participants of that distinction.
JCR | Have you received a job specifically because of your certification?
JAYASINGHE | There have been many instances where I have been hired because of my certification. I cannot quantify the instances as all my marketing includes the CLVS certification.
JCR | Why do you think professional certification is important?
JAYASINGHE | Consistency. As the owner of Verbatim Video, when I hire other videographers in various parts of the state and country, I find comfort in working with other CLVS members as we speak "one language." No need to qualify them in regards to the number of microphones, back-up recordings, audio for the reporter, backgrounds, or turnaround time.
JCR | What would you say to encourage others considering earning professional certification?
JAYASINGHE | When I interview videographers, I test their knowledge and experience by asking them about their gear. I want to hear specific model numbers of cameras and microphones etc., which helps me determine their knowledge of their gear. A CLVS certification will be a "premium" model number in the basket of gear that they bring to the field of legal video production.
JCR | What has been your best work experience so far in your career?
JAYASINGHE | When I started working as an independent videographer, I quickly realized that I was my own manager. Running my own business is the best work experience I have had. Having the CLVS training reduced my risk on the video production side of the business. Learning the emerging editing software and trial presentation software is rewarding. These programs used to be frustrating endeavors many years ago as they would crash.
JCR | What surprised you about your career and why?
JAYASINGHE | The role of the legal videographer has become complex. The video production technology has been changing rapidly, making production complex. We work with computer file sizes where a day's deposition can get as large as 100 gigabytes but fit on a memory device the size of a fingernail. To be successful, one not only needs to know how to record a deposition but also have additional equipment for site inspections, knowledge of moving large files on the web, powerful computers for processing/editing video, and training for trial presentation.
JCR | What do you consider your greatest professional achievement?
JAYASINGHE | My company, Verbatim Video, has been serving the Los Angeles legal community for the past 25 years. I have been a legal videographer for the past 30 years. I consider myself quite a lucky guy to "survive" in this highly competitive city. I am very proud of the working relationships that I have maintained with clients and fellow videographers, many relationships ranging as long as I have been in business.
JCR | Is there something you would like to share?
JAYASINGHE | I believe, whether you are a videographer or court reporter, continuing education is what makes one's job more satisfying. Attending seminars with fellow professionals or watching videos online keeps us energized with new ideas. Learning and sharing new video equipment or ways to configure your gear for emerging client demands, such as picture-in-picture depositions, are ways to make your job more interesting and create additional profit centers.