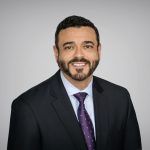 Below is the first in a series of monthly featured words to help captioners build their dictionaries and knowledge. The words for this series are being provided by Steve Clark, CRC, a captioner from Washington, D.C. Clark captions for Home Team Captions and covers the Baltimore Ravens NFL team  and the Washington Nationals baseball team. Clark also co-chairs NCRA's Broadcast and CART Captioning Committee.
Our term this week, crease, comes from hockey as well as lacrosse and soccer. You will also hear this term in cricket, although it has a different meaning.
At the end of this email is a video which shows a player making a shot on goal, and you will hear the announcer say that the player falls in the crease. Actually, almost every player on the ice is in the crease, except for Milan Lucic, who scores the goal.
---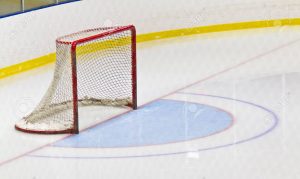 Crease
(hockey — also lacrosse, soccer)
Definition
In a hockey rink, the space directly in front of the goalie net is called the goal crease, or just "crease."
This space is painted blue with a red border.
In most leagues, no attacking (offensive) player's stick, skate, or any body part is allowed to precede the puck into the crease.
What if an offensive player is in the crease?
If he is there under his own power, before the puck, and the puck goes in, the goal is disallowed. A goal can be awarded if the player was forced into the crease or held there by a defensive player. However, an offensive player is allowed to carry the puck into the crease and score.
Usage     
"Here comes Ovechkin. The puck enters the crease, and he shoots and scores!"
"Pass to Crosby, and the shot on net. Score! On review you can see he was clearly in the crease. The officials will wave that one off."
Link
http://www.youtube.com/watch?v=kghw9LBLwEU