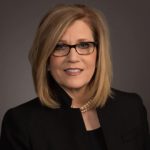 By Lynette Mueller
If you decide to use ScanSnap, Lynette Mueller, RDR, CRR, of Germantown, Tenn., chair of the Realtime and Technology Resources Committee, shared her settings.
You can choose the destination file of all your scanned documents. I scan to Dropbox because it's so easy to access all my files from one device to the next.
Prior to scanning, you may choose your File Name Format (custom name). Then, choose serial number so that as you scan the software will automatically add the number of your exhibit at the end of your custom name. This saves so much time.
Scanning Tab: Image Quality, Normal; Color mode, Auto color detection; Scanning side, Duplex Scan (double-sided). Check the box for "Continue scanning after current scan is finished."
Select your File Format options. PDF or JPEG
Paper tab: Paper size, Automatic detection; Multifeed Detection, Check Overlapping (Ultrasonic).
Compression tab: Compression, (Low); File size, 3. I find the 3 setting still provides a very legible and readable PDF.
Lynette L. Mueller, RDR, CRR, is a freelancer reporter in Johns Creek, Ga. She can be reached at lynette@omegareporting.com. She reports that a short video will be on her blog at the beginning of the article.