By Max Curry
Chartres House
Request a table on the street so you can people watch. If not, then close enough to watch the comings and goings on the street, or sit in the courtyard. Chartres House is always solid on their food and drinks and a great place to get lost in NOLA with friends, conversation, good drinks, and good food.
The Court of Two Sisters
The best for lunch/brunch with friends. Sit in the courtyard! Sit in the courtyard! Sit in the courtyard! I know it's hot outside, but sit in the courtyard! You won't regret it! Amazing buffet of great southern Louisiana and traditional Cajun foods. You can't go wrong here, and you won't go hungry. Might need reservations, though, so be sure to check ahead of time so you're not disappointed. If you go for dinner, reservations are required, and it is more dressy then as well.
The Ruby Slipper*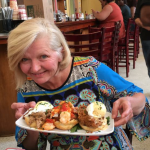 Love, love, love me some Ruby Slipper! Their menu is literally food porn — everything is amazingly divine! I have never had a bad meal here, but my favorite is the Nectar Cream Stuffed French Toast (tell me you didn't just gasp), and the Eggs Cochon (I'm hungry writing this). All dishes are amazingly prepared from taste, smell, to esthetics! Note: The Eggs Cochon dish for the Ruby Slipper was featured on the Food Network last year — and utterly the most amazing thing you may ever eat!
Be sure to read the story on the back of the menu about how the husband and wife created their successful restaurant just a few short years ago. An inspiring and amazing story of overcoming adversity for the love of a city and its culture and a love of creating great food, all in an effort to come home.
And the crème de la crème: the bacon-infused vodka, fully dressed Bloody Mary! OMG, when I say full dressed, I mean, she's wearing a ball gown! Do not go there and not order this! I don't have a sufficient adjective to describe this experience. However, people who have accompanied me here and had this drink who didn't even like a Bloody Mary have walked away saying, "I think this is the best mixed drink I've ever had and definitely the prettiest!"
If there is only one restaurant I take friends to eat in NOLA, it will be the Ruby Slipper! This is authentic NOLA/South Louisiana/Cajun food at its best. There are now five locations in New Orleans, but my favorite is the original one in the Marigny area on Burgundy Street (pronounced bur-gund-ee, not like the color.) Run to get there; don't walk!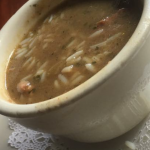 The Gumbo Shop
Usually the Gumbo Shop has a wait, but it's worth your while. Known for its gumbo, it's a must for traditional NOLA fair of all types.
Jacques-Imo's*
Traditional Creole/Cajun food. It's James's (my spouse's) favorite restaurant in NOLA. It's in the Mid-City area, so you'll need to take a Lyft/Uber to get there. You will need reservations, or else be prepared for a long wait. It's popular with tourists and locals alike. Great food and quirky atmosphere, all steeped deep in the Creole culture of NOLA.
Irene's
You don't think of Italian food when you think of NOLA, but you would be incorrect in that assessment. A large Italian population who migrated to the U.S. in the last 100 years have created a pocket of Italian culture, and food in New Orleans. Irene's is the best example of those offerings. For years we would walk by Irene's and the smells would be incredible. I would always say, "I want to eat here for dinner." However, it would be too late to make reservations, and we'd never think of it ahead of time — until four years ago. It was worth the wait and did not disappoint. Amazing smells, tastes, atmosphere, and wine offerings. You will need reservations, or you can expect a long wait. It's popular and good!
Marigny Brasserie*
It is in the Faubourg Marigny area adjacent to the north end of the Quarter (The Frenchmen Street area I already spoke about). The Brasserie is an exceptional restaurant with traditional NOLA offerings – always consistent and out of the touristy area. This is a local favorite where you'll get authentic New Orleans food, dining with your everyday New Orleanians, not tourists. If the locals love it, that's gotta tell you something.
Rocky & Carlo's*
This restaurant is in Chalmette, so a Lyft or Uber will be required. One of my sisters is all about Rocky & Carlo's, but come hungry, and I mean hungry. You get a generous helping of whatever you order at this joint. They're known for their mac-n-cheese and their roast beef, but everything is delicious! Another famously popular site for locals to dine.
The Country Club*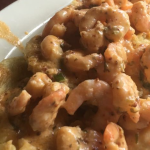 Adjacent to the Marigny area, the Country Club is located in an up-and-coming area of New Orleans called the  Bywater. This is a grand, traditional styled, New Orleans home converted into a restaurant and upscale bar. Traditional Creole/Cajun offerings are found on the menu, all while surrounded by the grandeur of the Old South, all in casual dining. It is worth the Lyft/Uber ride over as another local favorite — and not a place you will bump into many tourists. Note: This restaurant is a half block from where James and I are building a second home, so it's going to be our official new neighborhood soon, and The Country Club will become our lunch go-to.
Commander's Palace
Deep in the beautiful Garden District, you can ride the trolley to get to Commander's Palace or take a Lyft/Uber. It is traditional fine dining for lunch and dinner at its best and has an enforced dress code, so check ahead. It will require a reservation, as it's popular with locals, businessmen having lunch, and tourists alike. The Palace is known for its Turtle Soup and 25-cent martinis during the lunch hour. That alone is worth the trip to the Garden District for me.
Note: Commander's Palace is near and dear to my heart, because it was my mother and father's special event go-to place. I have black and white pics of them from the 1950s and 1960s dressed to the nines, with my mother sporting long white gloves with her gown while dining at the Palace for dinner. It is nowhere near that dressy now — although you still see it occasionally — but they still have a strict dress code, so come prepared.
French Market Restaurant
I love the French Market Restaurant, which is known for its fresh seafood dishes, all prepared with the catches from the day. Traditionally prepared Gulf Coast/Cajun/Creole seafood. This is seafood at its freshest and finest, prepared in traditional NOLA style. If you can, get a table on the upstairs balcony for a beautiful view of the Quarter and river while you dine.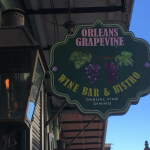 The Grapevine Bar & Bistro*
Gently nestled on Orleans Street, which runs from the back of the Cathedral at Royal Street to Bourbon Street, the Grapevine Bar & Bistro is my favorite hangout from 4 p.m. to 6 p.m. during happy hour. Make sure to get a table on the sidewalk and enjoy flights of wine, served with complimentary fried bacon. Get a charcuterie plate, enjoy the wine, and prepare for some amazing people watching! A healthy cross section of humanity walks through here every hour. Go with new and/or old friends and prepare to get lost in time and conversation in this spot. Note: The inside courtyard is a great place to get off the street and have a great meal as well if you're looking for something more filling.
Brennan's
In the 1950s, NOLA was the major port of entry into the U.S. for bananas coming from South America. Back then, Chef Blange was challenged to create a New Orleanian dish based on bananas that the restaurant could feature, which gave birth to Brennan's Bananas Foster, and the rest is culinary history. This is my favorite dessert in the whole world! The Brennan Family is deeply steeped in the culinary culture of New Orleans, with major restaurant offerings all over the city, having helped to develop many of Louisiana's great chefs over the years. You can't go wrong with Brennan's. You will need reservations and check on dress attire as well.
Galatoire's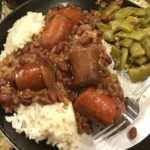 Described as a microcosm of the city itself, I would have to agree. Galatoire's is all about traditional Southern Louisiana food being prepared well and with flair to boot. Fine dining at its best, but not overly pretentious either.
Emeril's
A little more pretentious, especially as popular as Emeril himself has gotten, but an amazing dining experience nonetheless, Emeril's serves traditional Cajun/Creole fair and lots of it, so arrive hungry. You will need reservations. It is more casual for lunch than for dinner.
Paladar 511*
Located in the Marigny area, Paladar is a fairly new culinary offering in NOLA, and it is consistently good and very eclectic. I enjoy eating on the second floor balcony inside overlooking the restaurant interior where you can see all the comings and goings in the restaurant, and you get a bird's-eye view as to what looks good on everyone's plate. You will need reservations as it has become very popular with the locals.
Acme Oyster House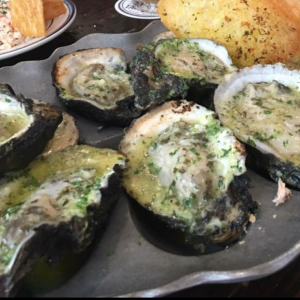 If you like oysters, you've found the place. They have oysters prepared any way you can imagine, as well as all sorts of oyster dishes. For lunch and dinner there is usually a wait, so be prepared with a drink to tide you over until time to eat.
Cochon's
This is a meat lovers' paradise and one of our friend's favorite dining spots in NOLA, with dishes prepared in traditional Louisiana recipe style. It can be dressy or casual; they are not at all stuffy about it. Fun, fine dining with great food and incredible smells.
NOLA Poboy's*
Authentic-styled po'boy sandwiches, with the extra love and time required in preparation to do it right. Murray, the owner and chef, knows what he's doing. A great variety of sandwich offerings, along with gumbo, all served on traditional French bread, a culinary delight of mine. My favorite is the pot roast debris po'boy. Make sure you get it "fully dressed" with au jus on the side for the authentic experience. James loves the fried shrimp po'boy full dressed. You can't go wrong with either one, but lots of po'boy offerings on their menu.
Central Grocery
A great place by Jackson Square to get a muffaletta (a lot like a Poboy, only prepared very differently; it is an Italian version of a Poboy.). Not a lot of room in this restaurant to eat, so plan to get it to go and head to Jackson Square and have a picnic.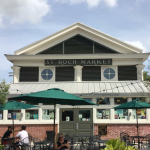 St. Roch's*
St. Roch's is on the far side of the Marigny area. James and I walk everywhere, but it might be better for you to take a Lyft/Uber to get here. The best way to describe St. Roch's is a bunch of food trucks (without the trucks) under one roof in a historic building. I know, sounds strange, but it is awesome! Love St. Roch's. It offers very eclectic choices of all types of NOLA/South Louisiana/Creole/Cajun foods, with a bar area in the back if you want a glass of wine to go with your food selection. St. Roch's is always a hit with everyone we take there! Everyone wants to know when we're going back to St. Roch's.
Café Du Monde
Last, but nowhere near least…Café Du Monde! Everybody already knows about Café Du Monde, so I won't go on and on. There are no reservations and the lines can be long, so go during the off times to avoid the wait. Also, it's often too crowded under the canopy, so we enjoy getting our beignets (French doughnuts) and drinks to go. We usually head over to Jackson Square across the street and either picnic in the park under one of the oaks or go find a spot along the peripheral of the square on a bench. Make sure you get extra powdered sugar in your bag to go. If you're gonna do it, do it right! Enjoy!
* Local favorites that tourists usually don't know about.
Don't you want to visit New Orleans now? Register for the NCRA Convention & Expo.
Max Curry, RPR, CRI, is a freelancer, official, and agency owner in Franklin, Tenn. He is also on NCRA's Board of Directors. He can be reached at max@elitereportingservices.com.