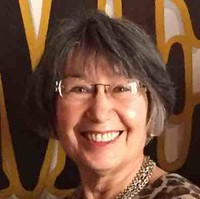 NCRA member Donna Cascio, FAPR, RDR, CMRS, a retired official court reporter from Somerset, Pa., was the lucky winner of the 2019 NCRF Angels drawing for a weeklong stay in one of three luxury resorts in Mexico.
"When B.J. Shorak and April Weiner from the Foundation contacted me, I just couldn't believe it," Cascio said. "I was sent the Facebook Live link and watched the video and saw B.J. read my name – 'Donna Cascio from Pennsylvania!' — I could tell she was excited for me and it really felt good. B.J. has been a jewel and a treasure for the Foundation. When you have someone as dedicated, as persuasive, and as sweet as she is carrying the message of support for students, a person just can't say no," she added.
Cascio said she has been in touch with Denise Paternoster, RPR, who donated the weeklong stay at the choice of one of three Mexican resorts in Cabo San Lucas, Puerto Vallarta, or Nuevo Vallarta, to learn more about the properties and schedule her trip. Paternoster, an official court reporter from New York, N.Y., is also an Angel donor and serves on NCRF's Angels Committee.
Cascio, who retired in March after 45 years as an official court reporter, said she and her husband have long been supporters of NCRF and its programs but noted that becoming a 2019 Angel donor marked just their second time at that level.
"I have been encouraged to support NCRF by my association and friendship with wonderful veteran reporters who make such support a priority in their lives — people such as Tiva Wood, FAPR, RDR, CMRS, and Jan Hamilton, RDR, both former NCRF Chairs; Marjorie Peters, RMR, CRR; Kathy DiLorenzo, FAPR, RDR, CRR, CRC; Amy Bowlen, FAPR, RDR, CRR, CRC; and Lisa Nagy-Baker, FAPR, RDR, CRR," Cascio said.
"My friendships with the teaching staff at the Community College of Allegheny County in Pittsburgh — Mary Beth Johnson, CRI; Val Cox, CRI; and Barbara Lightcap, RDR, CRI — convey to me the support necessary for reporting students. We all understand the importance of our profession and do what we can to support reporter education and students," Cascio added. "After 45 years as an official reporter, this trip will be a wonderful way to celebrate retirement — choosing a time unconstrained by a court schedule."
The Angels Program continues to be the most impactful component of the National Court Reporters Foundation's annual campaign, as it supports four key initiatives that are advancing the court reporting and captioning professions: