NCRA is offering two noteworthy recorded sessions from the 2018 Convention & Expo held in New Orleans, La. These long-awaited e-seminars are CART/Captioning: What You Need to Know and Financial Wellness in the "Gig Economy."
Both e-seminars are worth 0.1 continuing education credits each and run for 51 minutes in length. E-seminars are available for review for 30 days after purchase. The cost of each is $55 for NCRA members and $79 for nonmembers.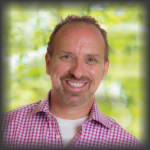 CART/Captioning: What You Need to Know takes listeners from the basics of providing captioning in a convention setting to how to set up in unusual settings for on-site CART. The e-seminar teaches everyone from the beginner to the experienced captioner how to market themselves, find relevant work in this arena, and offers demonstrations of how to set up equipment for various scenarios, how to connect to audio sources, logistics, and troubleshooting. The e-seminar is led by NCRA member Alan Peacock, FAPR, RDR, CRR, CRC, who has also earned NCRA's Realtime Systems Administrator certificate. Peacock has been reporting since 1987. He has presented on the topics of CART, captioning, and judicial reporting at the state and national level. In this e-seminar, he is joined by Rita Jo Scarcella, a sign language interpreter and owner of Sign of the Times in Philadelphia, Pa., as they share humorous anecdotes from their long careers.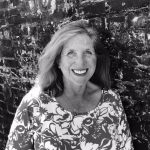 The second recorded 2018 Convention & Expo session, Financial Wellness in the "Gig Economy," is geared toward small business owners and contractors. In it, Janet Meinheit, a national account executive at Alliant Credit Union where she manages the United Airlines account, walks listeners through tips and tricks for a healthy and wealthy life in the "gig economy," an environment where short-term work engagements abound. The e-seminar provides tangible takeaways on how to sustain a more balanced and financially healthy lifestyle. Meinheit is a seasoned personal finance professional with expertise in business development, relationship management, and financial wellness; and she believes that a financially healthy workforce is a more engaged and productive workforce. Certified through the National Financial Educators Council, she provides money management sessions to empower individuals. In addition, her expertise in financial literacy allows her the privilege of traveling around the country presenting financial wellness workshops on numerous topics. Meinheit is distinguished by her passion for values-based leadership programs and commitment to meeting the financial literacy needs of the employers and communities she serves. Her contagious enthusiasm facilitates an environment of creativity and learning.
Visit NCRA.org to learn more about continuing education opportunities.