By Natalie Dippenaar
In November, we provided a list of some of the more popular insurance products that NCRA makes available to members. Considered one of the top three reasons for joining NCRA, members have access to everything from equipment and liability insurance to pet insurance and healthcare plans. NCRA's ongoing partnership with Mercer Health and Benefits Administration has made it easy for members and their families to get the protection they need at an economical price.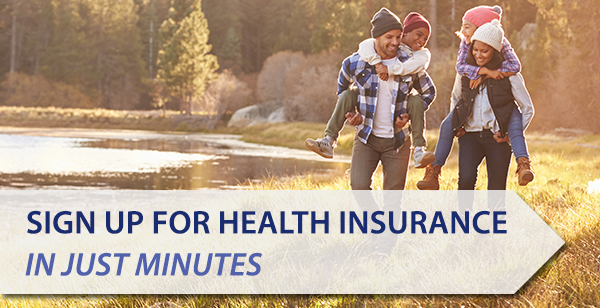 Open enrollment, the period of time each year when you can sign up for health insurance, varies depending on the healthcare plan you are looking for. The open enrollment period for healthcare plans in the individual market ends December 15. If you don't sign up for health insurance during open enrollment, you usually cannot sign up until the next open enrollment period unless you experience a qualifying event. Qualifying events like getting married, getting divorced, the birth of a baby, or losing existing health coverage allow for a special enrollment period exception.
NCRA's insurance platform, provided by Mercer Marketplace 365 and supported by GetInsured, is a tool to help you meet your healthcare needs, including whatever information you need on tax breaks or penalties, available coverage in your area, or to find out if a life event has changed your insurable status. Providing only basic non-identifying information, you can determine what plans are available to you and at what price. Each plan is scored based on your needs to help you find the best match. Of course, the final decision is yours. There is no commitment, and you can even use the website to comparison shop against an existing plan. Another great feature is the Health Insurance Basics area that explains many of the terms associated with insurance. Now is the time to investigate your options to make confident and informed decisions to protect you and your family at a rate that fits your budget.
Members are encouraged to visit GetInsured.com/NCRA or call 866-454-6479 as soon as possible, but by December 15, to find out more and take advantage of this opportunity to get insured for 2019. If you aren't a member, consider whether this is something that makes an NCRA membership a worthwhile investment. Non-members can compare plans but won't be able to enroll without being a current NCRA member.
If you don't need health insurance, the end of the year is also a great time to review your other insurance needs and prepare for the year ahead. Consider visiting NCRAInsurance.com to see what products are available to you.
For more information
To see all NCRA insurance options available to you, please visit NCRAInsurance.com. See below for some of the more popular ways to find out more information about Mercer's products.
For health insurance*, visit GetInsured.com/NCRA or call 866-454-6479 by December 15, 2018.
For Long-Term insurance, call 800-358-3795.
If you have general questions, call 800-503-9230.
*Please note: not all plans may be available in all states.
Natalie Dippenaar is NCRA's Assistant Director of Member Relations.