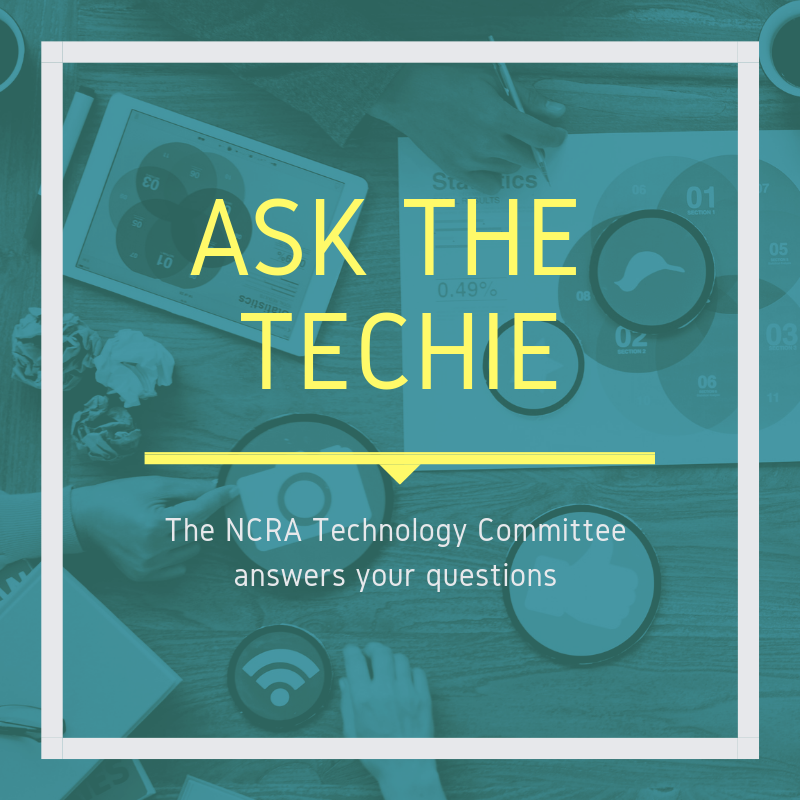 Dear Techie:
I just accepted a position in federal court, after having been a freelancer for several years. What briefs can the Tech Committee recommend to help the transition go smoother for me when I'm offering realtime to my judge?
Thanks!
Judicial Briefer
Dear Judicial,
Congratulations on your new position and best wishes on your judicial officialship! Nancy Bistany, RPR, has these great briefs for words and phrases that come up frequently for you to incorporate into your personal dictionary for federal court:
35* – 3553
35*/A – 3553(a)
A*K – amended complaint
A*US – AUSA
BIF – benefit
BAIFL – basically
SDOFR – discover
SDOEFR – discovery
BAF – on behalf of
STEN – sentence
STENG – sentencing
SMEMT – settlement
S-J – summary judgment
J* – and then first initial of Judge's last name or a letter; e.g. J*G – Judge Gettleman, J*K – Judge Castillo, J*D – Judge Wood, J*UD – Judge Dow)
Happy briefing!