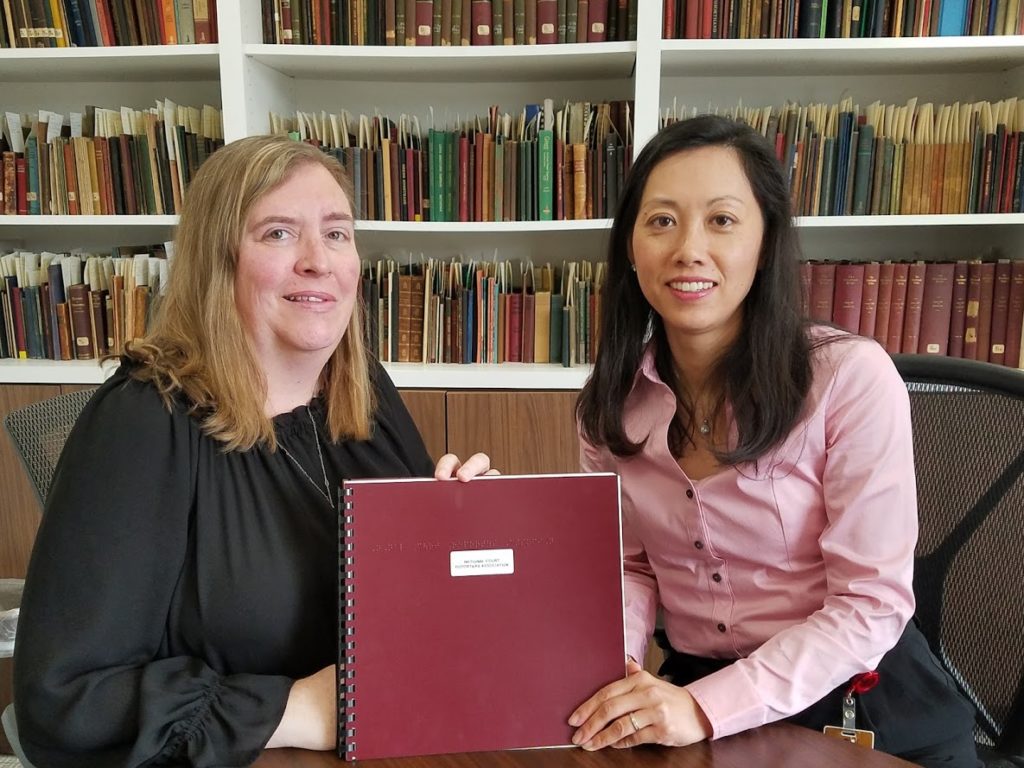 Along with the many people who will be taking the RPR Written Knowledge Test in April is a student who is blind and will be reading the test in braille.
It is the second time a person has taken the test in braille. The first was Kayde Rieken in April 2017.
To make the braille test possible took the efforts of NCRA's Director of Certification and Testing Amy Davidson and Certification and Testing Program Manager Eva Liu. They found a company to translate the test into braille. The current test taker will be answering the same questions as the other April 2019 test takers.
Davidson and Liu make accommodations for a variety of disabilities and special situations.
"NCRA really strives to provide the best opportunities for all of our candidates," Davidson said. "Anyone who has a medically documented type of requirement for accommodation needs to reach out to us, and we will work with them. Please reach out to NCRA early so we have time to make it work."
NCRA covers the cost of creating the braille test and the additional accommodations that are needed with the testing company, Pearson VUE. Davidson and Liu work with each candidate who needs special accommodations to give them an individualized plan with Pearson.
The current braille test taker will be in a room with a personal proctor who will be timing her and also recording her answers. For example, the test taker will say "question 1, answer B," and the proctor will repeat it back to her and then mark the answer on the test.
"We go above and beyond to make sure our testing candidates have a positive experience," Liu said. "We are walking alongside them every step of the way through the testing process."
Besides accommodations for disabilities, NCRA staff has also worked with test takers on issues like test location. They worked with Pearson VUE to authorize additional locations in Jamaica and the Bahamas so that candidates can test locally.
"We do everything in our power to help candidates succeed in their testing," Liu said.
Accommodations also happen for the online skills testing within the online testing platform.
In striving for success for all candidates, NCRA's online skills test registration includes the opportunity for a proctored practice exam before the real test. It's a great way for test takers to check equipment, Internet connectivity, test procedures, etc., to help candidates successfully take and pass their skills tests.
Visit our Certification Test Center to learn more about NCRA testing.
---