By Shawn Condon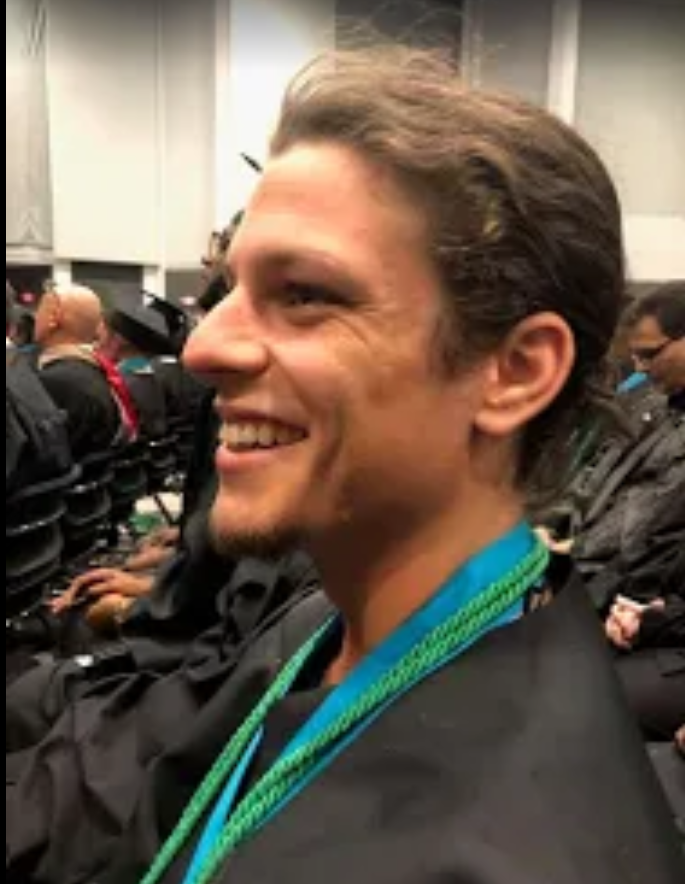 "My journey has taken me through the initial desire for a new career, the well-documented highs and lows of completing a rigorous court reporting program, and the uncharted waters of seeking employment in an area that was related — but in many ways foreign — to what I had been preparing for in school."
The prospect of working as a captioner stayed tucked in the back of my mind throughout my time in the court reporting program at Atlantic Technical College in Coconut Creek, Fla. As I took in the legal terminology and procedures, tenets of courtroom professionalism, real-world stories of my instructors' time in the field, and of course constantly pushing my speed, it seemed that there was actually no time to even explore the possibility of captioning! The weight of the court reporter's responsibility loomed large, so on the back burner it stayed.
When the time to acquire an internship came, I felt for the first time in a while that the opportunity to become a captioner could be explored. I must admit I felt a bit unsure of what steps to take next. My entire training and preparation had all led up to a career in court reporting. The only step I could think to take in an alternative direction was to contact a working professional in the field. I searched online for captioning firms in Florida and eventually found one.
I sent a cold email to the administrator address listed on their site with a quick recap of my experience in my program and a request for some basic information on where to start once I graduated. I soon received a reply from the firm owner expressing interest in answering all of my questions and more! I gave her a quick breakdown of my school experience up until that point and of my aspirations to work in captioning rather than the courthouse.
I was informed that while some remote captioning and video transcription work was occasionally available, the real shortage was in providing CART for both the classroom setting and various situations such as graduations, HOA meetings, and even live sporting events! Admittedly I had never anticipated working as a CART writer, but the opportunity was there, and I was willing to explore any avenue into a new career.
Since graduating, I have been providing realtime transcription at Nova Southeastern University in Fort Lauderdale, Fla. in a variety of situations that are specific to the needs of the client. Some are able to participate on their own and only require my transcript for future reference and some with more severe or complete hearing loss rely entirely on my writing on a moment-to-moment basis for the duration of the class. Having my notes streamed in real time to the client's computer and accessed in a mutual web browser is also an option and allows me to position myself in a more discreet section of the classroom. In addition to working at Nova, I have provided CART for monthly HOA meetings, the Hearing Loss Association of America's Palm Beach chapter, as well as some remote video transcription.
My journey has taken me through the initial desire for a new career, the well-documented highs and lows of completing a rigorous court reporting program, and the uncharted waters of seeking employment in an area that was related — but in many ways foreign — to what I had been preparing for in school. However, the thread that runs through my journey is no different than that of anyone reading this now, whether you are a CART provider, a working reporter, or a student in your own program: obtaining the ability to do what we do is hard work. Getting through the schooling to do so is one of the hardest things you ever have or will ever accomplish. Get after what you want and get in contact with the professionals in our field. They've been where you are and can't wait to help!
Shawn Condon is a recent graduate of Atlantic Technical College, Atlanta, Ga..