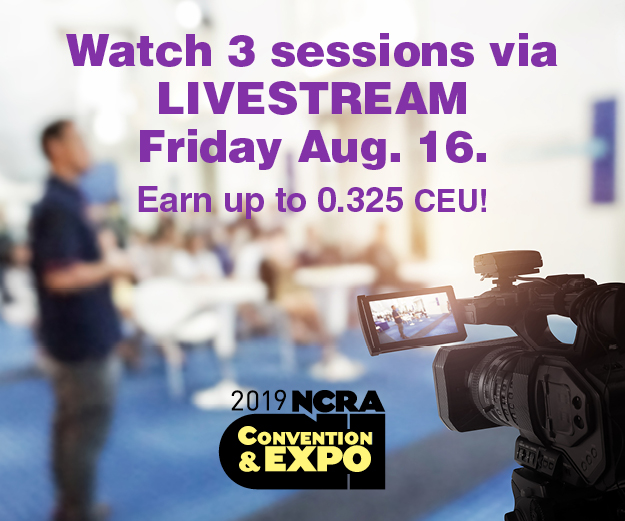 As online registration for the 2019 NCRA Convention & Expo in Denver, Colo. draws to a close on Aug. 7, NCRA is launching a new program: Select sessions will be broadcast live from the Convention on Friday, Aug. 16, 2019, for people who are unable to attend. Participants in this pilot effort will be able to watch the speakers as they present, pose questions to the moderator, receive all support materials, and earn continuing education credits (CEUs).
Three sessions from the Friday line-up will be streamed live accessible to either NCRA members or non-members who have purchased access to this pilot program. The sessions are available only as a package of all three; however, participants will be able to access recordings of any of the three sessions for up to 30 days. Those who watch the sessions, whether live or as a recording, can earn up to 0.325 CEU. The sessions are:
Taking depositions internationally with Ian Hardy
Building your dictionary with Anissa Nierenberger, RPR, CRR, CRC, CRI
How to promote steno reporting by the NCRA STRONG Task Force
"We are very excited to launch this pilot effort and make our education sessions available to people who can't attend the Convention in person. This also gives us the opportunity to test an online platform to reach a wider audience," says Cynthia Bruce Andrews, NCRA Senior Director of Education and Certification.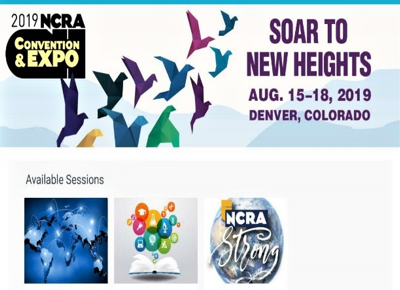 The three-session package is available for purchase for $150 for NCRA members and $225 for non-members and only for a limited time.
To ensure that the quality of the live-streaming sessions will be seamless for online participants, purchases must be made by Friday, Aug. 9, by 11:59 p.m. (ET) to participate.
Bonus: Extra Savings
For those who plan to watch the recordings of NCRA Convention sessions after the event, taking advantage of the pilot package of virtual sessions offers the added benefit of significant savings. These three sessions will be among those offered for post-convention viewing, but only at individual rates. The pilot package offers access to these three sessions both live and for up to 30 days after the event.
Click here to purchase the Pilot Package of Virtual Sessions.
The sessions:
1:30 – 2:45 p.m. MT /3:30 – 4:45 p.m. ET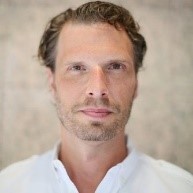 International Depositions 101 – Presenter: Ian Hardy
Designed for court reporters and legal videographers, this session addresses covering depos abroad, including: 1) a survey of the market for international depositions; 2) what clients want from reporters and videographers who cover their depos abroad; 3) the legalities of covering U.S. depos in foreign countries; 4) important visa and travel information; and 5) special tips on how to keep things from going wrong. This session is open to beginners as well as those experienced in international depos and includes fun, interactive exercises to facilitate learning.
3 – 4 p.m. MT / 4 – 5 p.m. ET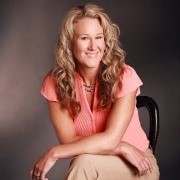 Your Most Valuable Realtime Tool – Presenter: Anissa Nierenberger
Your dictionary is the most valuable tool you own. This session will address how to:
build it,
maintain it,
set up dictionaries,
and continually enhance it
so that you have the confidence to cover almost any curve ball that is thrown your way.
4:15 – 5:15 p.m. MT/ 6:15 – 7:15 p.m. ET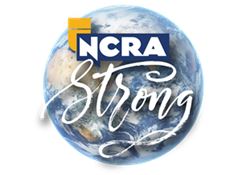 NCRA Strong on the Facts and Risks of Digital Recording – Presenters: Phyllis Craver-Lykken and Liz Harvey
Members of the NCRA Strong Task Force will share the tools that have been created to educate your clients about the facts and risks of digital recording and why a stenographic reporter remains the gold standard of preserving the record. You will leave with PowerPoints, handouts, and tips on how to present the material to your local bar associations and clients. By the end of the session, you'll feel confident and ready to take on the role of steno advocate!
What you need to know:
The virtual sessions MUST be purchased by Friday, Aug. 9, at 11:59 p.m. ET.
The virtual sessions will be live streamed via Moodle; the preferred browser to use is Chrome.
These sessions will be included among the sessions offered for purchase after the Convention that will be available at the standard rate. Purchasing the pilot package before the Aug. 9 deadline offers a significant discount from standard pricing.
All those registered by the deadline will be invited to a test trial of the technology on Wednesday, Aug. 14, to ensure smooth execution of the event.
Details, along with a unique individual log-in information, will be emailed after purchase.
For more information, email schools@ncra.org or call 800-272-6272.
Click here to purchase the Pilot Package of Virtual Sessions.
You will be taken to a login page to enter or create your NCRA account.