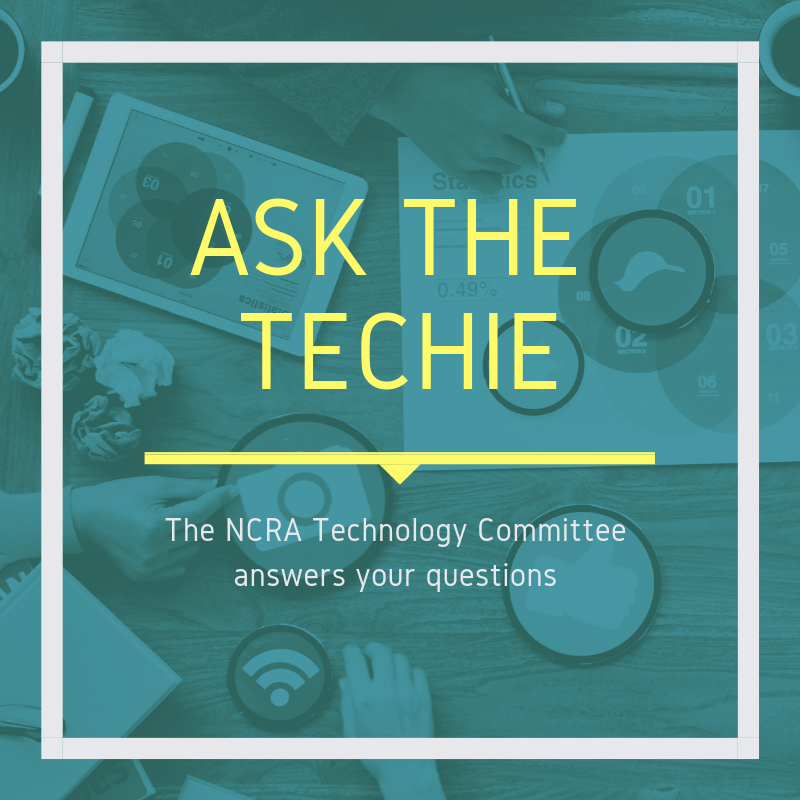 The NCRA Technology Committee is taking your questions on topics surrounding realtime and technology. Send the questions you want the Technology Committee members to tackle to jcrfeedback@ncra.org.
Dear Techie:
I'm always trying to learn new, faster, and shorter ways to get my transcripts out the door. Embracing realtime is a priority for me, as I know that will be one of the biggest timesavers, and I'm doing great with utilizing lots of brief forms. Writing short!
Anyway, the next hurdle to conquer is getting as much formatting incorporated into my writing at the time of the job; for example, the setup of the examinations and so forth.
Can you give me a boost to get my dictionary jump-started with those type of brief forms?
Jumping Into Realtime
Dear Jumping,
Congratulations on your journey with realtime!
Kevin Hunt, a member of the Tech Committee, has the following advice and brief forms to get you jump-started to a more perfect transcript at the time of your job.
Single Strokes for designations:
/STPHAO-BGS for EXAMINATION blurb and the Q., similarly:
/SKWRAO-BGS
/KP-EUFPLT
KP-EURBGS
Also for Court/Hearing/Arbitrations:
/TKREBGT (Direct)
/TKR*EBGT(Redirect)
/TPR*EBGT (FurtherRedirect)
/KROS (Cross)
/KRO*S (Recross)
/TPRO*S (FurtherRecross)
And then paired with a speaker designation:
/TKREBGT/STPHAO generates the DIRECT EXAMINATION BY SPEAKER 01: AND the following Q.
Finally, when more than four speakers, the base designation plus alliteration of speaker's name.
Mr. McCarthy = /STPHAO-PL
Mr. Peterson = SKWRAO-P, etc., on both sides …