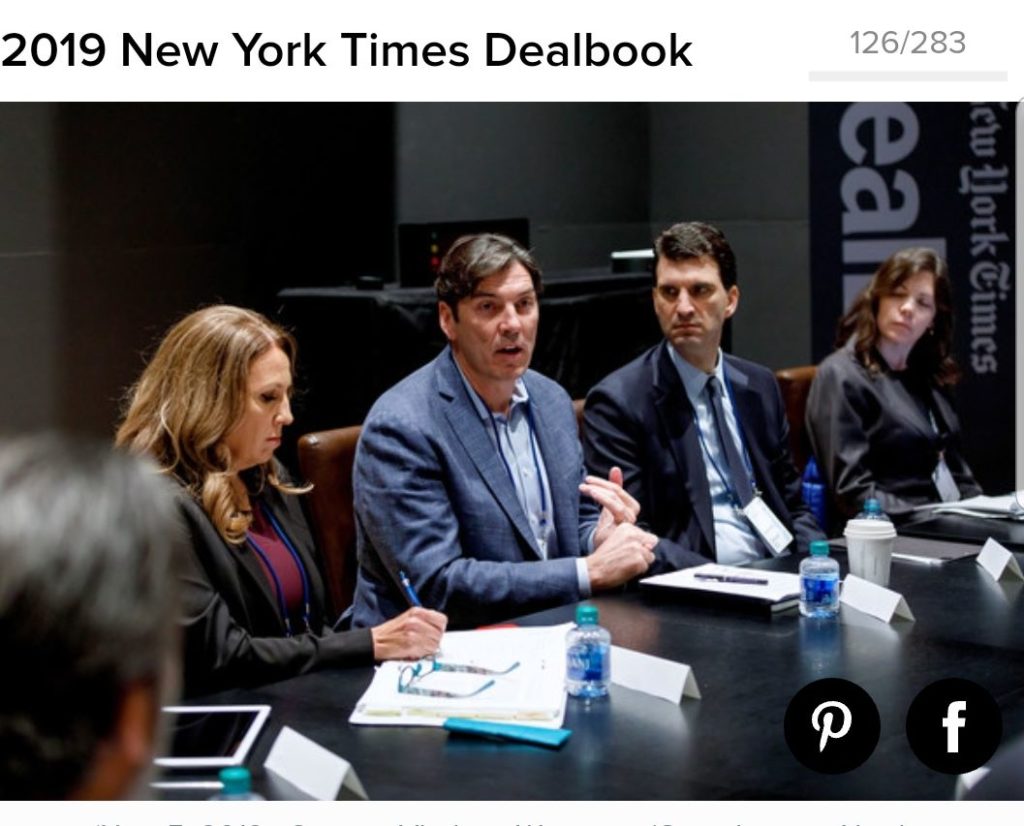 By Heidi Renner
The New York Times recently hired two NCRA members for a unique job with their DealBook Conference, where a group of innovative thinkers and business leaders took the stage for a day with Times journalist Andrew Ross Sorkin. As Patricia Bidonde, RPR, from Westbury, N.Y., explains: "The New York Times wanted the task force attendees to speak freely, so they didn't want cameras and microphones in the room. Yet they wanted a verbatim transcript, so the reporters could write their stories. It was important for the speakers to be identified, and what they said to be accurate. They contacted a transcription company, and the company told them, 'It sounds like you need a stenographer.'"
The newspaper searched online and found Bidonde. She told them she could do it as long as the moderator made sure everyone spoke one at a time and everyone was seated at the same table so she could hear well. She also told them she would need to get into the room an hour early.
"They were very happy to accommodate us because they were just as interested in having an accurate transcript as I was," Bidonde said.
Bidonde was told they would need two stenographers because there would be simultaneous sessions in two different rooms.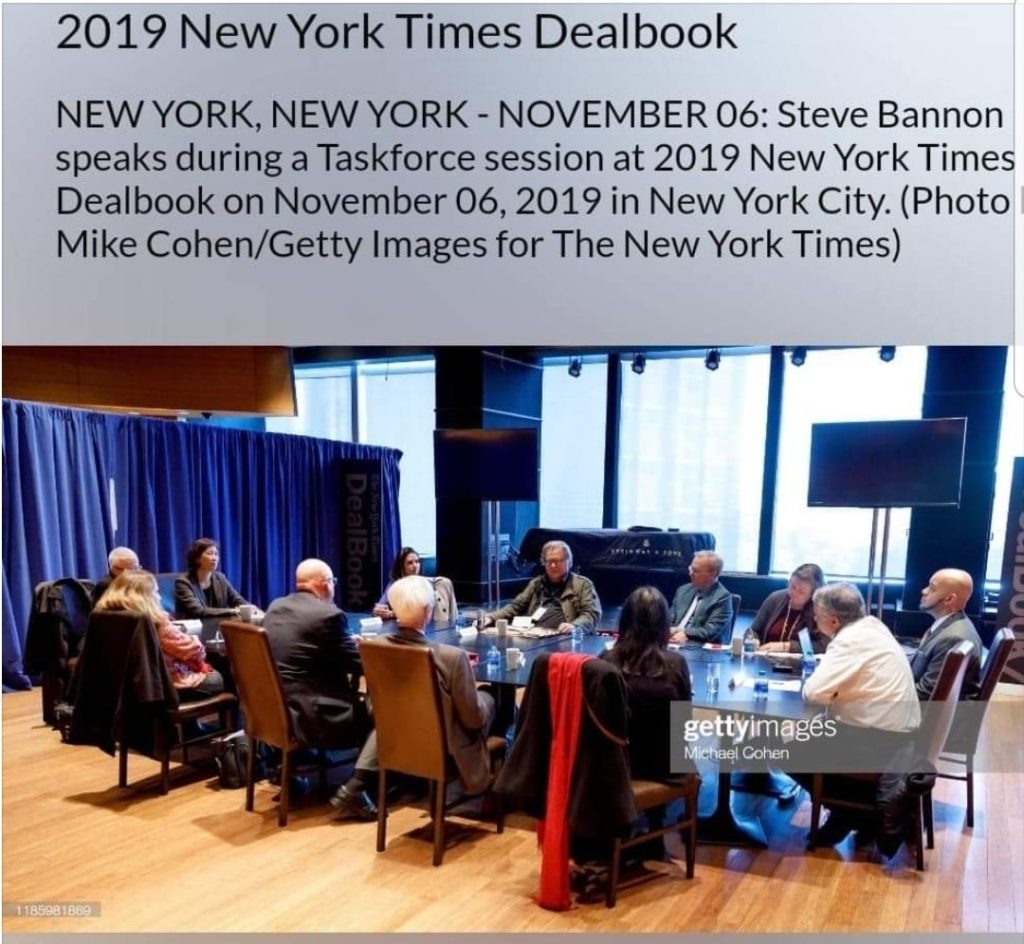 "Of course, the first person who came to mind was Rich Germosen," Bidonde said. "He graciously agreed." Bidonde covered sessions entitled "How Big Should Big Tech Be?" and "Corporations and the Second Amendment" while Germosen covered "U.S.-China Relations – The Next 20 Years."
Rich Germosen, RDR, CRR, of North Brunswick, N.J., said this job was unique.
"This assignment was extremely different from the type of litigation I normally report, which is a lot of patent and pharmaceutical litigation. The U.S.-China discussion was interesting to report. One thing that stood out to me was that China is graduating four or five times as many engineers in comparison to the United States."
Bidonde said there were very well-known figures in both rooms including Steve Bannon; Chris Hughes, co-founder of Facebook; and Manuel Oliver, a father of a victim of the Parkland shooting.
"Most of the participants came around and shook hands with everyone, myself included," Germosen said. "The most notable name was Stephen K. Bannon, former White House chief strategist and senior counsel."
Bidonde said the experience was pleasant.
"The final transcripts were delivered the next morning," she said. "The New York Times expressed they were happy with our professionalism and will keep us in mind if they have need of our services in the future. I would love to do it again."
Germosen agreed that it was a good experience.
"I was happy that the New York Times reached out to Tricia to cover this assignment," he said. "Stenographers do not just cover depositions, court hearings, and arbitrations. We are able to capture the spoken word in just about any given situation. The record that we create using our 10 fingers will be around and available long after we are gone. I think that is one of the coolest things about stenography/court reporting."
Here are the stories that came from those sessions: