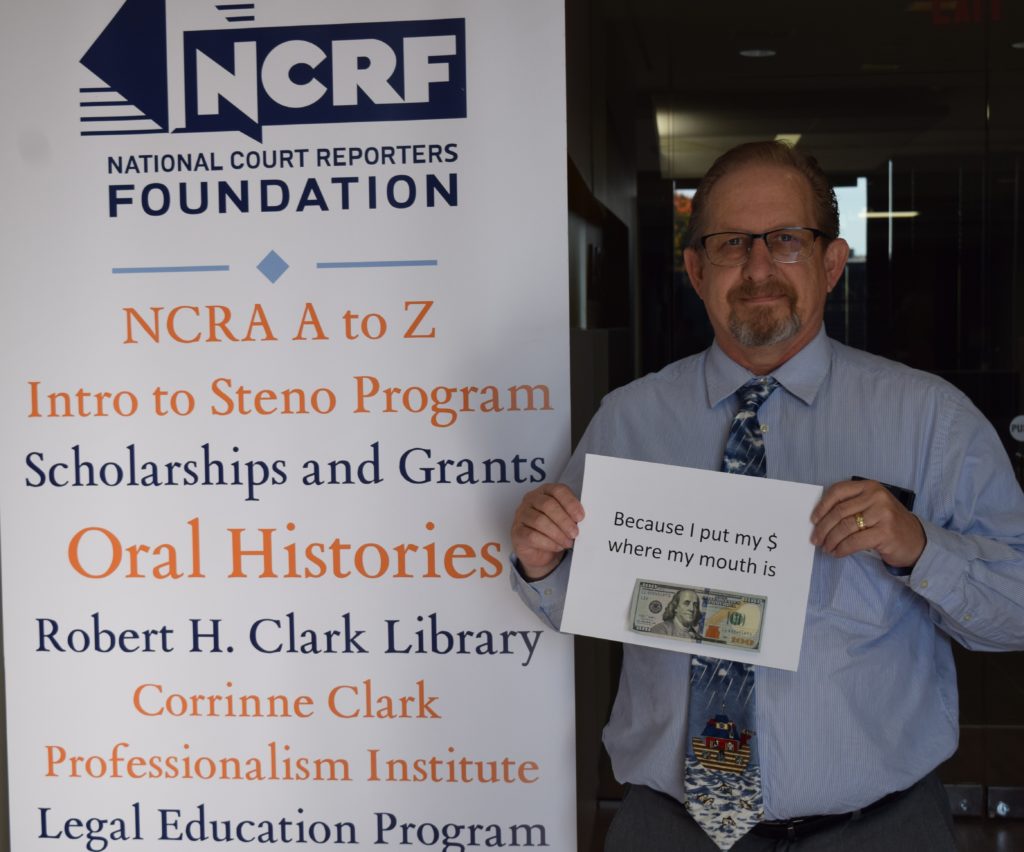 In 1980, the National Court Reporters Foundation (NCRF) was formed to support the court reporting and captioning professions through philanthropic activities. Next year marks the 40th anniversary of the philanthropic arm of the National Court Reporters Association (NCRA). The NCRF is an organization that serves the professions of court reporting and captioning by providing research, scholarships, and materials for promoting court reporting and captioning and later came to preserve the oral history of war veterans and Holocaust survivors, to assist new court reporting graduates smoothly enter the workforce, and so much more.
NCRF has flourished through its strong relationship with the NCRA membership for the past four decades, and while the traditional gift for a 40th anniversary is ruby, the Foundation is suggesting a much simpler token to honor this relationship.
To all NCRA members who have benefitted from the efforts of their national Association, who are hoping to pass along the legacy of their profession to the next generation of court reporters and captioners, or those who believe that the spoken word should be recorded with precision and accuracy that only a stenographer can provide, we ask that you take the example that Director Keith Lemons, FAPR, RPR, CRR, offers and donate to the NCRF.
A small sampling of significant past accomplishments of NCRF include:
Awarding more than $110K in scholarships to court reporting and captioning students and new professionals
Establishing the Oral Histories Program, which partners with so many important organizations to preserve history, such as the Veterans History Project in conjunction with the Library of Congress
Issuing grants to deaf and hard-of-hearing organizations in support of realtime and CART services to provide them access to important information
Supporting research projects on state licensure and the cost benefits of court reporter technology
Developing CART guidelines in partnership with the American Judges Foundation
Managing participation in national court technology conferences
Establishing the Corrinne Clark Professionalism Institute to support new professionals
As the Foundation plans for the next 40 years, please help support NCRF's continued growth and the success of the court reporting and captioning professions and put your money where your mouth is. Donate today.
Another way to donate is by texting 41444 and typing in Angel.