By Heidi Renner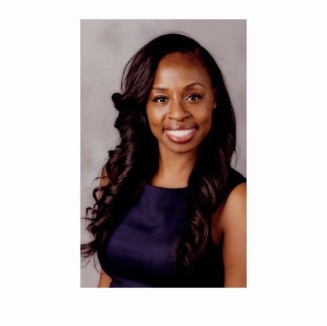 NCRA Member and student Shaunise Day from Oakland, Calif., has started a podcast. Confessions of a Stenographer. The first two episodes are out, and the show is a mix of information, fun, and encouragement for the steno community. Day said she has been thinking about the idea for a while.
"In 2018, I made a list of all of the steno goals that I would create later on after being certified, and I had no idea I was sitting on a lot of good ideas that the profession could use now," Day said. "I decided to move some of my goals ahead of schedule and bring them to life. On social media, we discuss plenty of great topics that everyone in the profession could use. After discovering that I had way too many screenshots of valuable information, I thought about all of the reporters and others who are in the profession who aren't on social media and could benefit from the topics just as well. A steno podcast would be the perfect platform to keep us all engaged and informed. "
Her guest on the first episode is Mike Hensley, RDR, a freelancer in Dublin, Calif. Hensley recounted how he got into the profession and what he is working on now.
"It was so fun working with Shaunise on this project. When you hear her speak, you can't help but feel the energy and happiness she conveys," Hensley said. "She's also a very gracious podcast hostess. I think it's really exciting that there are more opportunities to share the word about stenography through current methods such as podcasts. I'm eager to see how this endeavor evolves!"
Day said about her first guest: "I decided to start with someone who I've worked with on seminar sessions and someone I knew who would do an excellent job, and it was only right to have someone from my home state of California. Mike Hensley is a new professional who has been reporting for four years. He has done the unthinkable with his little time as a new professional. He is the definition of setting high goals and executing them."
You can find the podcast on iTunes, Google Play Music, Spotify, Sound Cloud, and iHeart Radio.
"Shaunise's infectious attitude and love for the court reporting profession shine through in this podcast," said listener Melissa Clark, an NCRA member and freelancer from Greencastle, Pa. "Her first guest, Mike Hensley, is amazing. He is at the top of the steno industry and still reaching for the stars. Just listening to all that he has accomplished in just a short period of time gave me the jolt I needed to push even harder. His impressive résumé speaks volumes, and he is extremely motivating. Their conversation was enthusiastic, enlightening, informative, and encouraging. It doesn't matter if you are a new reporter or have been reporting for years and years, there is something to be learned from this podcast."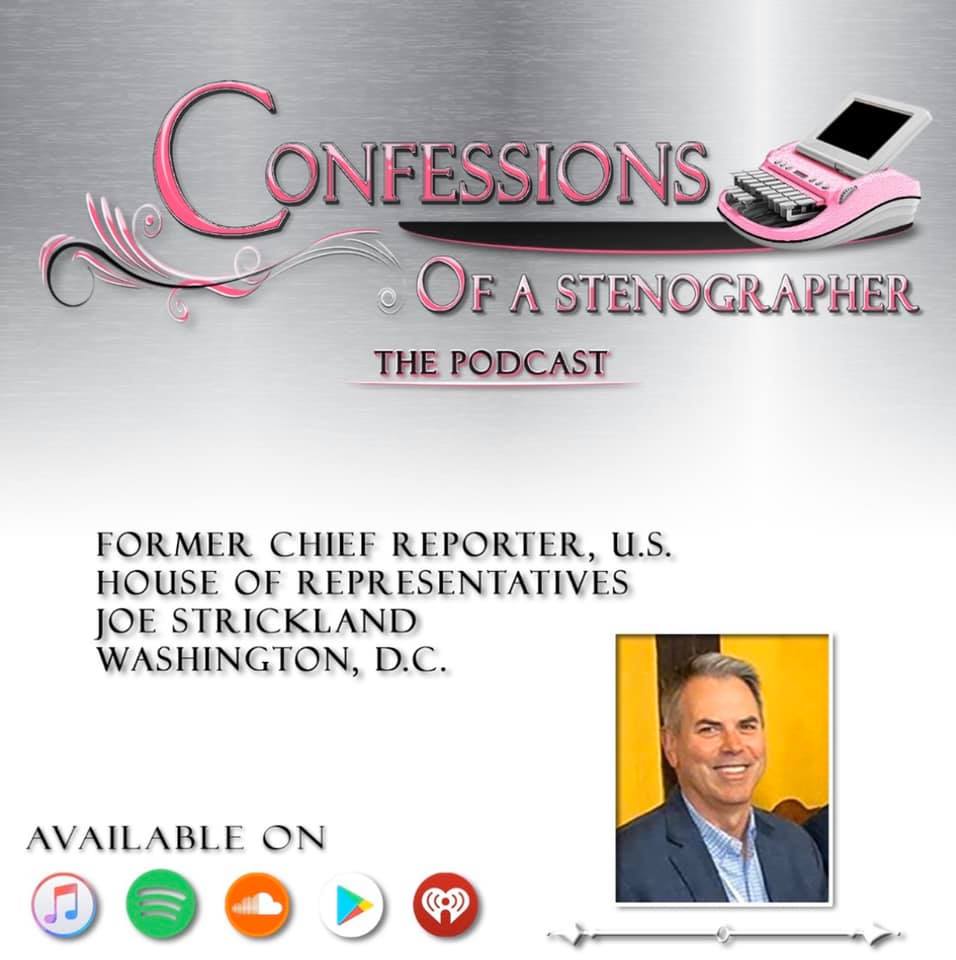 The second episode features Joe Strickland, RPR, CRR, CRC, a freelancer in Washington D.C. Strickland, a former official reporter with the U.S. House of Representatives, talked with Day about how he became a stenographer, what it's like to work on Capitol Hill, and why he values his time at the NCRA Conference & Expo.
Day said it took time to set up the podcast because she wanted a platform that was easy to access.
"I thought since 99 percent of us have cellphones, why not run it through simple channels that everyone can access right from their smartphones. We discuss so many great topics on social media and not everyone is on social media, but everyone pretty much has a smartphone. For those who take social media breaks, you still have a platform to stay connected to steno."
Day said she plans on always having at least one guest and sometimes two. Other segments she plans on keeping are steno news and trivia. She is planning on two episodes a month.
Day said she hopes the podcast will "keep as many of us connected, encouraged, informed, and motivated about stenography. This podcast was created for all of us. Whatever it takes to strengthen our profession and help others, I'm all for it."