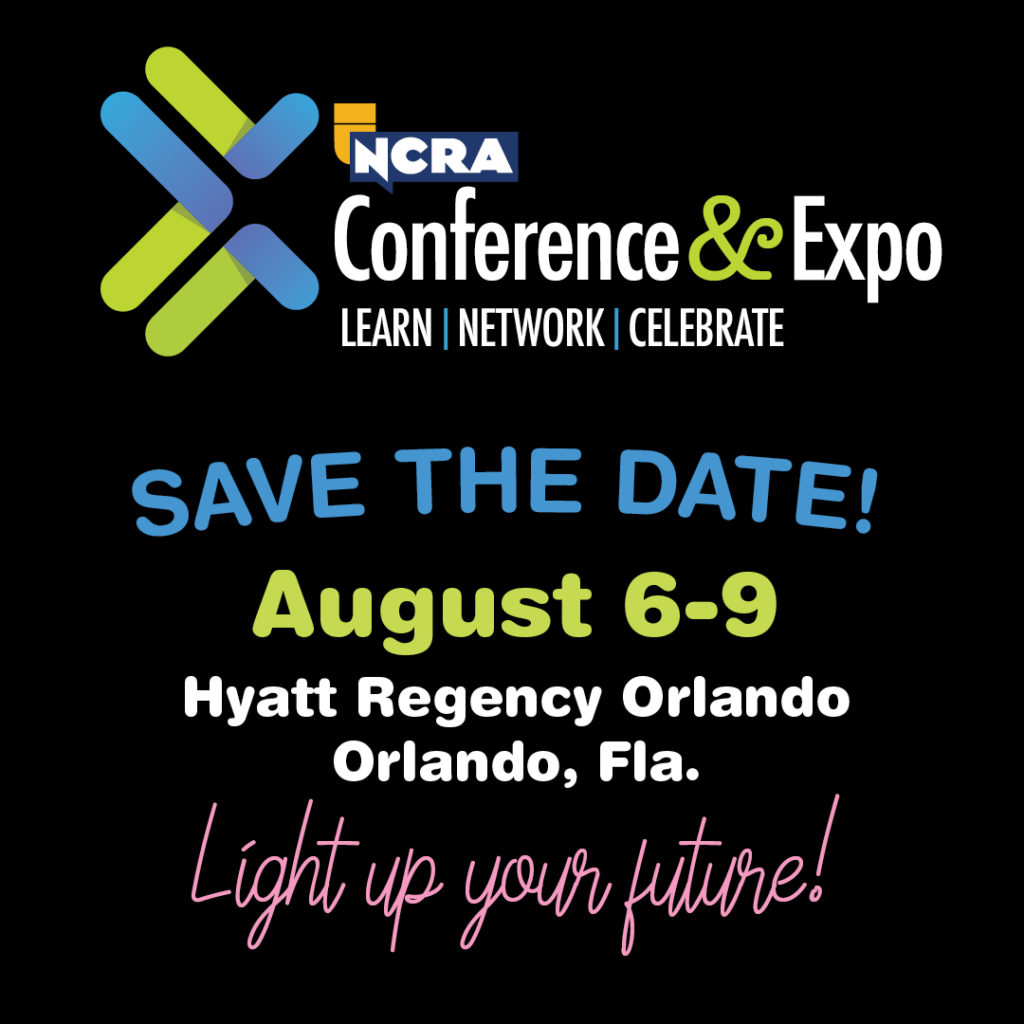 Mark your calendar and make plans to join us Aug. 6-9, in Orlando, Fla., for the 2020 NCRA Conference & Expo, happening at the Hyatt Regency Orlando. Registration opens April 30 and so do the savings on full registration rates and hotel fees for a limited time only.
NCRA's premier event brings together court reporting, captioning, and legal videographer professionals from around the world. Gain insights from expert panelists, participate in credentialing exams, network, and become inspired! Stay tuned for updates.
Please note: NCRA is monitoring the situation involving the COVID-19 coronavirus. At this time, NCRA remains committed to our 2020 NCRA Conference & Expo. After consultation with our Conference hotel, the guidance that we have been given is that future cancellations are currently only happening for May and early June. As our Conference is scheduled for early August, we remain cautiously optimistic. Nonetheless, we will continue to monitor the guidance from national, state, and local public health professionals. Our top priority has always been our members and all of you in the court reporting professional community. This includes the health and safety of all those attending our annual Conference. Should it become necessary to reschedule or cancel the Conference, we will provide updates. We look forward to seeing you in Orlando!