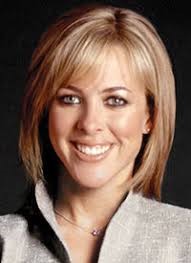 NCRA is excited to announce that Amy Henry, who was the last woman standing in the first season of The Apprentice and now is a published author and formidable businesswoman, will give the keynote speech at the 2020 NCRA Conference & Expo, which will be held Aug. 6-9 at the Hyatt Regency Orlando, Orlando, Fla.
With a new name that better reflects the event offerings and delivers the same stellar opportunities and experience as the prior year Conventions, the annual NCRA Conference & Expo brings together court reporting, captioning, and legal videography professionals from around the world. Gain insights from expert panelists, improve and test your skills by participating in contests, network, celebrate your profession, and most of all — become inspired!
NCRA is monitoring the situation involving COVID-19. At this time, NCRA remains committed to our 2020 NCRA Conference & Expo. After consultation with our Conference hotel, the guidance that we have been given is that future cancellations are currently only for May and early June. As our Conference is scheduled for early August, we remain cautiously optimistic. We will continue to monitor the guidance from national, state, and local public health professionals. Our top priority has always been our members and all of you in the court reporting professional community. This includes the health and safety of all those attending our annual Conference. Should it become necessary to reschedule or cancel the Conference, we will provide updates. Be sure to register before May 31 for the lowest available rates.
As NCRA's keynote speaker, Henry will share from her past 10 years of experience consulting with leading technology companies across the United States. Her clients have included IBM, JPMorgan Chase, Merrill Lynch, McKinsey & Company, Eastman Chemical, Schlumberger, and Blue Cross/Blue Shield. She also volunteers on the Board of Directors of GENaustin, a nonprofit organization founded to help adolescent girls develop and maintain healthy self-esteem and leadership skills.
Her highly praised book, What It Takes: Speak Up, Step Up, Move Up, shares Henry's secrets and in-your-face advice for success in the modern workplace. Henry has appeared on The Today Show, The Tonight Show, Larry King Live, The View, Fox News, MSNBC, CNBC, and numerous other television and radio outlets across the United States and Canada speaking about strategies on how to move up in today's workplace.
Early registration rates are in effect until May 31; so register now and save.