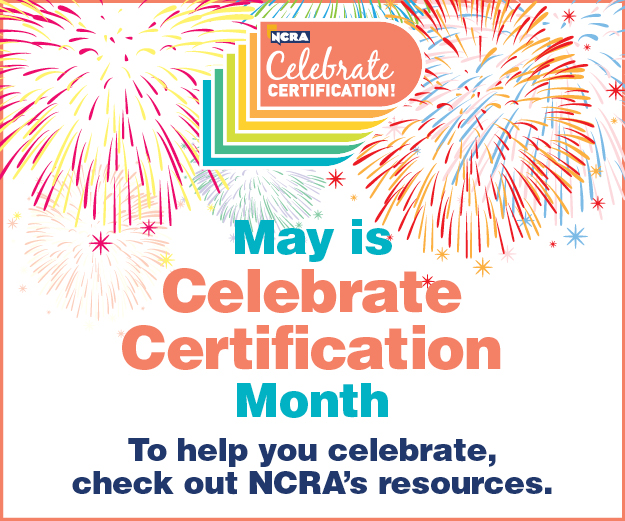 This week kicks off NCRA's third Celebrate Certification Month, launched to help encourage members to share with customers, clients, and potential clients the importance of working with professionals who hold national certifications.
The campaign is also designed to encourage NCRA members and nonmembers to earn a certification or to add to any they already hold. In addition to showing proficiency in various skills, numerous NCRA membership surveys have found that court reporters, captioners, and legal videographers who hold NCRA certifications make more money and are often in higher demand than their competitors.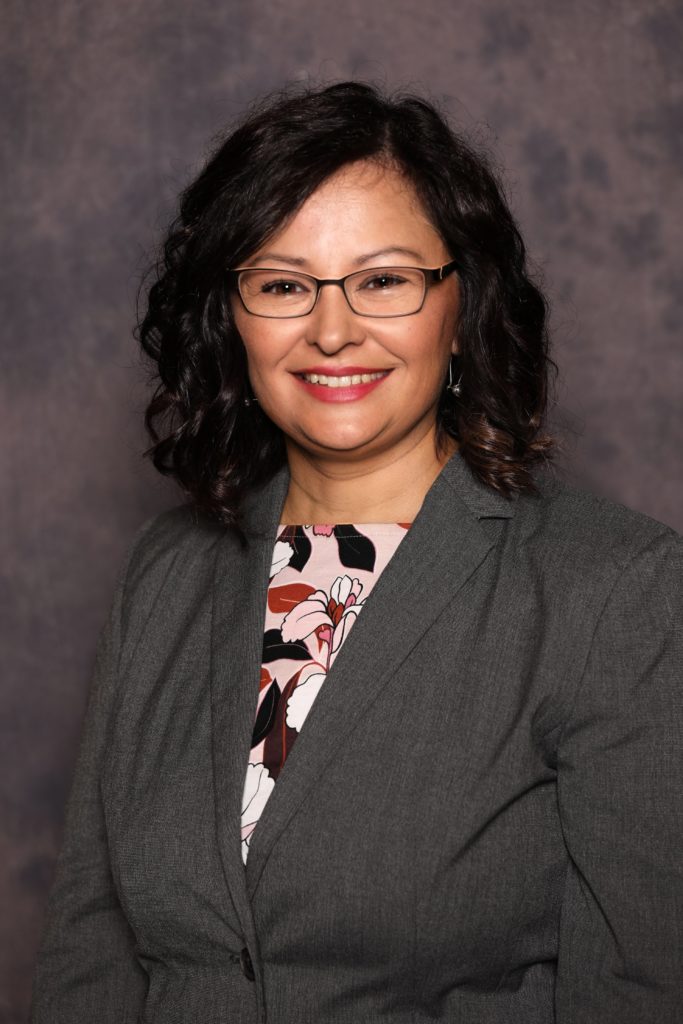 "Earning my RMR has been the highlight of my career. Practicing at speeds that felt out of reach helped boost my confidence both at work and while taking that final test," said Richael Silva, RMR, CRR, a court reporter from Arvada, Colo., who works for Hansen & Company Litigation Services.
"I am extremely proud and excited to have earned this honor. Being a member of NCRA has pushed me and inspired me to do my best and helped me to work towards the next level of my career. With the support of NCRA and its members, I'm proud to say I am part of a community that works together to build each other up and to always encourage one another to be better," added Silva, who has worked as a court reporter for 15 years.
To help members celebrate, NCRA has launched an official Celebrate Certification Month resource page that offers an array of downloadable resources members can use. The resources range from press release templates to flyers to customized certification business cards and more.
In addition, NCRA members can also celebrate their pride in their certifications and save 15 percent on all customized items on May 7 and 8 in the NCRA Merchandise Store. Choose from a variety of items such as clothing, accessories, gifts, and more; and customize them with your favorite NCRA, NCRF, I Love Steno, NCRA STRONG, or official certification logos.
Make plans to celebrate yourself and your peers during the 2020 Celebrate Certification Month. For more information, visit 2020 Celebrate Certification Month, and don't forget to share how you plan to celebrate with NCRA's PR staff at pr@ncra.org.