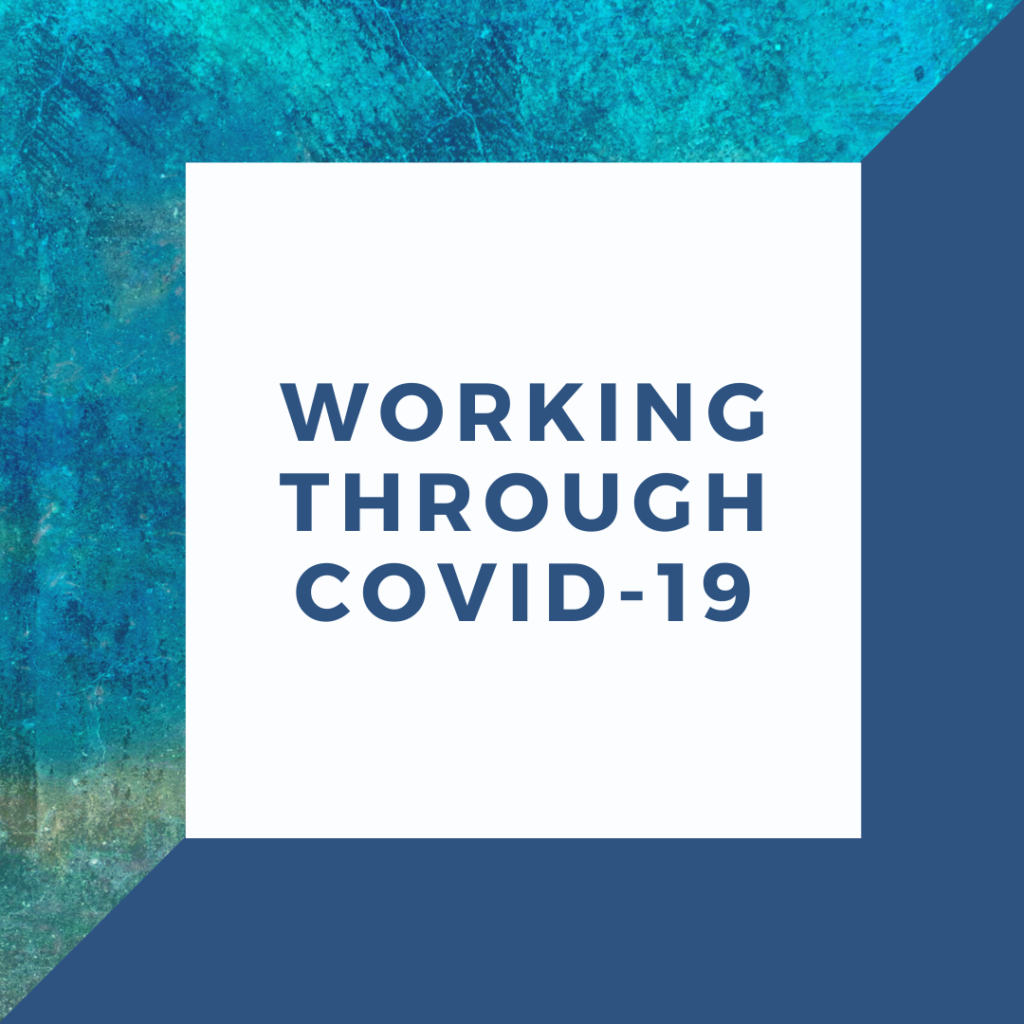 Some NCRA members are using their downtime to be prepared to work at home, by organizing home workspaces and by working on the skills they need to work remotely.
Joyce Shinault, RPR, a freelancer in Anderson, Ind., said she has always maintained an office work area at home, but she has used this time to add a second laptop for doing Zoom and some table space for extra files.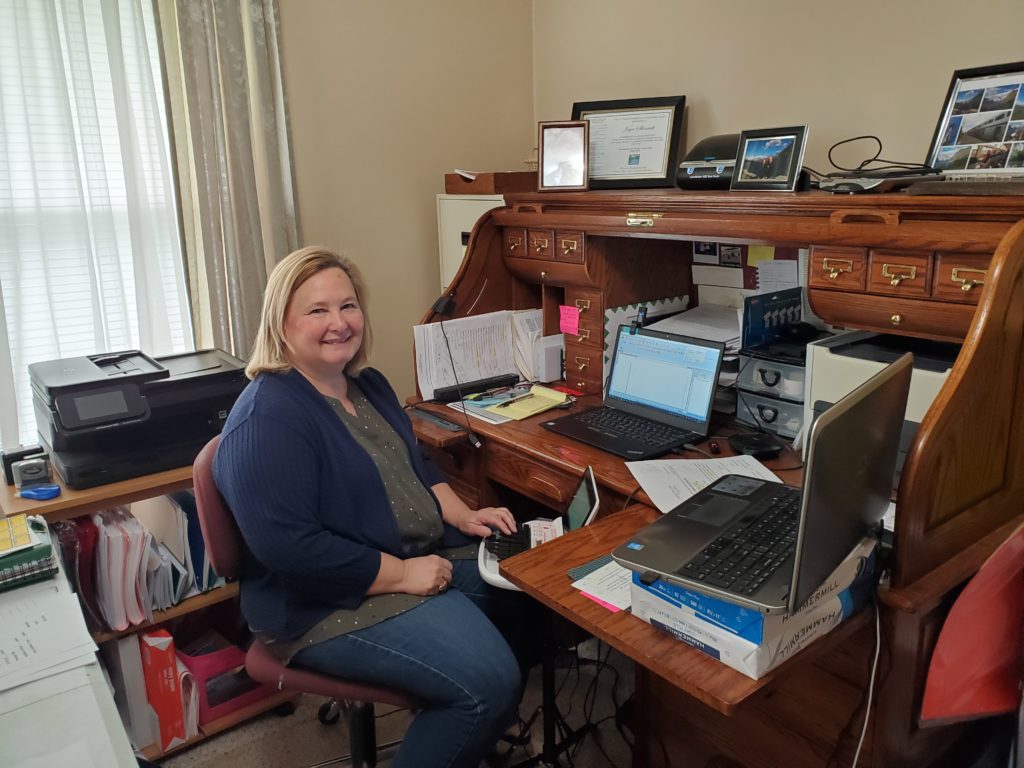 "Since I had to furlough my office manager, I brought home essential files, etc. ,for doing my own production for the time being," Shinault said. "What has been most important, yet difficult, is to keep my office area uncluttered. Storage space is a shortage for me."
She said her office is in her extra bedroom, which also serves as her office/craft/sewing room.
"You get the picture now, right?" she said. "Cluttered and not enough storage!"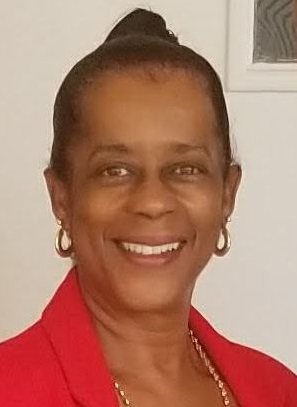 Valerie Lawrence, RPR, is an official in St. Croix, Virgin Islands. She said she has brought a laptop home before to work on transcripts, but she now realized she needed to set up a better workspace at home.
"I found it necessary to get organized and carve out space to work effectively," Lawrence said. "I had to change furniture (chairs, desk, file holders) to accommodate working for extended periods (rather than sitting on my bed or living room couch)."
While Lawrence still has a work area set up in the coolest room in the house, a bedroom, she has also now set up a quieter space in another room where she has a steno machine for practicing.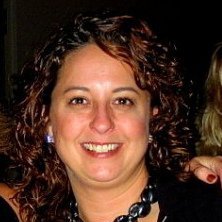 Cheree Murphy-Carlson, RPR, a freelancer in Minneapolis, Minn., had done depos and court hearings remotely via Zoom and teleconference. She bought a refurbished Polycom speakerphone she is using on a landline for the audio feed for both teleconferences and Zoom depos.
"This has provided the best quality of audio compared to the computer or using a phone over VoIP," Murphy-Carlson said. "I trust the reliability of the landline over the reliability of my cell phone."
Murphy-Carlson said she is as ready to work remotely as anyone can be.
"There will be situations that arise, but I have confidence in my ability to troubleshoot any issues that will arise. This is a new adventure for us and the attorneys and the witnesses/defendants. If everyone is willing to be reasonable, we can navigate this together and find ways to improve the situation as we move forward."
She is currently seeking additional training on "sharing hurdles we are facing as we navigate this new way of working and how others are resolving/handling the issues as they come up." She said it's important to think about establishing best practices.
"Some reporters are setting up breakout rooms, some are not. Are there privacy concerns regarding attorney-client communications by doing this?" Murphy-Carlson said. "Does that put the onus of protecting that privacy on the court reporter by providing that breakout room for the attorney and their client to communicate? How are you handling technology-challenged witnesses? Do you have someone monitoring the connection/deposition/hearing besides yourself as the court reporter and uploading the exhibits? What happens if you lose the connection, and the participants are not aware that you lost the connection? Do you have a secondary line of communication set up with the taking attorney?"
Allison Knutson, RPR, an official in Faribault, Minn., had not done remote work previously, but after watching training videos and talking to other court reporters, she now feels confident.
"I feel 'up to speed' at this time," Knutson said. "I will continue with Zoom Q&A sessions with other court reporters."
Murphy-Carlson said the support of fellow court reporters has been important.
"I am so impressed with how so many court reporters came together through FB groups and helped each other," she said. "If we don't lead our clients to this new way of handling depositions/hearings, someone else will and that may not be someone whose first concern is the integrity of the record. Do we want to be Blockbuster or do we want to be Netflix? Someone mentioned that it's not our job to teach the attorneys how to do this. Well, if we don't teach the attorneys how to do this, we won't have a job at all. We need to stay on top of the technology and the best way to use current technology for our clients, whether we are doing depositions/hearings via Zoom or in person. And to continue to do that, we need to work together as a community and share information just as we did on Facebook during the beginning days of COVID-19 using the current technology to get the information to each other as quickly as possible."