By Debbie Dibble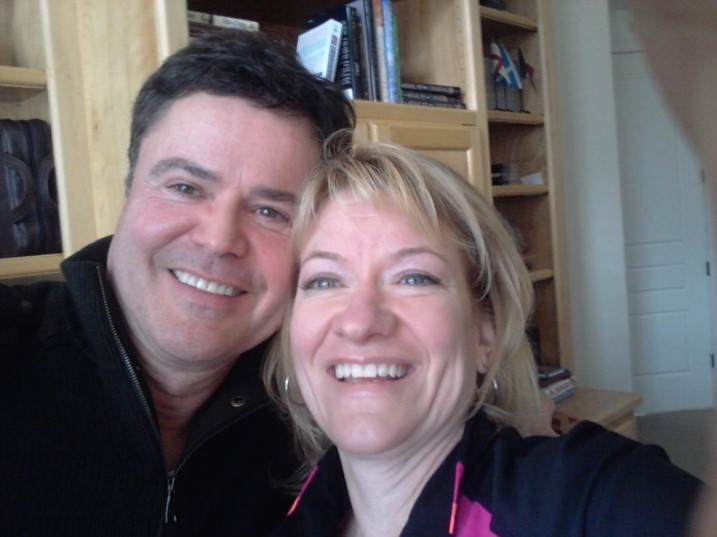 I had a deposition one day of a very distinct indi­vidual, a man named Dan Clark. As he testified, it was obvious he was a remarkable man of intelli­gence and integrity, but then he did the unforgiv­able: He left with my exhibits. When I realized, I was appropriately horrified and ran down the hall to try to intercept him at the elevator. Risking my life running at breakneck speed in a dress and high heels, I made it to the elevator, but I was too late. The foyer was empty. I immediately tapped into the inner detective all court reporters possess, searched online, and found a cell phone for him. It rang through to voicemail. I was sick to my stomach at this point!
A few hours later I received a call from the very repentant exhibit thief, only to hear this doomsday scenario: He had rushed home, grabbed his bags, and left for the airport. He was leaving the country — but luckily not with my exhibits. Then the unthinkable happened. He gave me the address to his house, told me where the hide-a-key was, gave me his security system passcode, mapped directions through his house to his office, and provided the lock code to his desk drawer wherein my precious exhibits were hiding.
A few months later at the NCRA Convention, I sat unsuspecting in the audience when the keynote speaker was announced: Dan Clark. I sat straight up in my seat. I wondered if he would remember me. I had planned to wait until after the presentation to reintroduce myself, but I didn't have to wait that long because, sure enough, he told the story of "his court reporter."
From this inauspicious beginning blossomed a new friendship that turned into a remarkable new opportunity … for us both.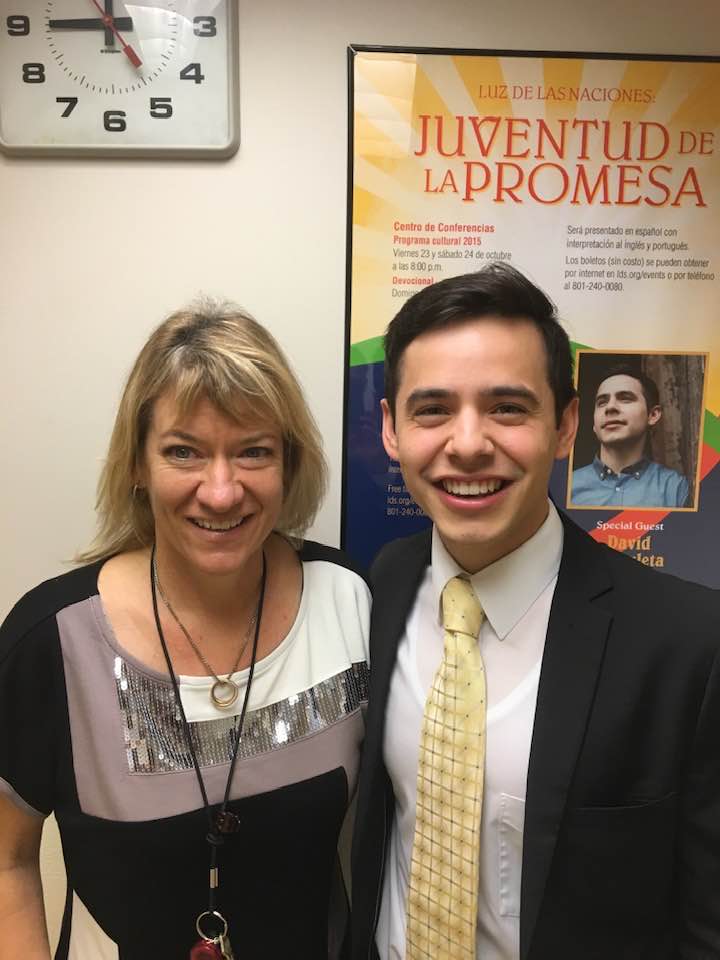 Not long after that reconnection I received a desperate call from Dan. He shared with me that he spends a great deal of his time working with ce­lebrities to develop speaking presentations, write songs, books, even movies. He said he records the interviews and then types them up himself. It was a long and laborious process. And then a brilliant idea popped into his mind: Why am I doing this when I have a great friend, Debbie Dibble, who is a court reporter who can write like the wind? He called and asked me to transcribe his tapes. While I was excited and thrilled to help my friend, we all know how difficult it is to transcribe recordings. I shared with him how much easier it is to take the testimony live. I of­fered to be completely invisible if he would let me attend his brainstorming sessions. He was thrilled with the prospect, and the next opportunity came when he was spending the afternoon with David Archuleta, singer, songwriter, and American Idol!
I arrived and set up in the corner, explaining to them both that I realized they needed to have an emotional connection as they shared intimate de­tails of their lives, and I didn't want to obstruct their flow. They objected. They wanted me in the middle. Really? Yup. They said they wanted to talk to me. Why? Because I was a fresh canvas. They knew each other's stories and histories. They wanted to see how I reacted. They wanted my feedback. They wanted me to ask questions, a truly strange circumstance for those of us who are always seen but not heard. What an amazing experience it was to participate in this wonderful sharing of stories and feelings and life events with such a remarka­ble young man. Some months later, David sent me a CD with a thank-you note and indicated which songs came from our brainstorming session.
As I became more experienced with this pro­cess, Dan's confidence grew in my abilities and my willingness to participate in his pet projects. I got another call. He said Donny Osmond, singer, song­writer, television celebrity, and Las Vegas headliner, needs some help. Here's his cell number. Call him, find a date you're both available, go to his house and visit with him, and then send it to me. Really? Now you want me to do all the work? Of course I will!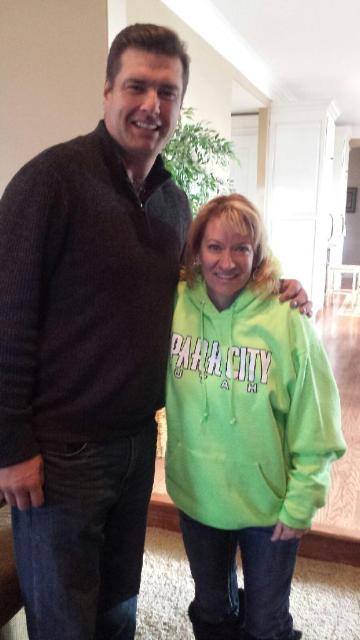 And then came Scott Mitchell, former quarterback for the Miami Dolphins, Detroit Lions, Baltimore Ravens, and Cincinnati Bengals. I spent eight hours with him and his publisher, just listen­ing, writing, and enjoying the intimacy of his stories which later became his book Alive Again: The Biggest Loser Contestant and Former NFL Quarterback Shares His Intriguing Journey.
These interviews have absolutely been a highlight of my career. I can't wait for the next chance to spend person­al time with incredible people, learning from them and about them. This is just one example of the potential experiences that abound in our profession. We go places most people can only dream of, seize upon opportunities most will never be offered, and the rewards are unprecedented. Keep practicing and improv­ing and always keep your eyes peeled for new and inventive ways to use your skills. Adventures abound! Go find them!
Debbie Dibble, RDR, CRR, CRC, is a freelancer and captioner based in Salt Lake City, Utah, as well as NCRA's Vice President. In addition to the NCRA certifications listed above, she has earned NCRA's Realtime System Administrator certification and the state certified shorthand reporter credentials for Utah, California, Nevada, and Texas. She can be reached at ddib06@gmail.com.