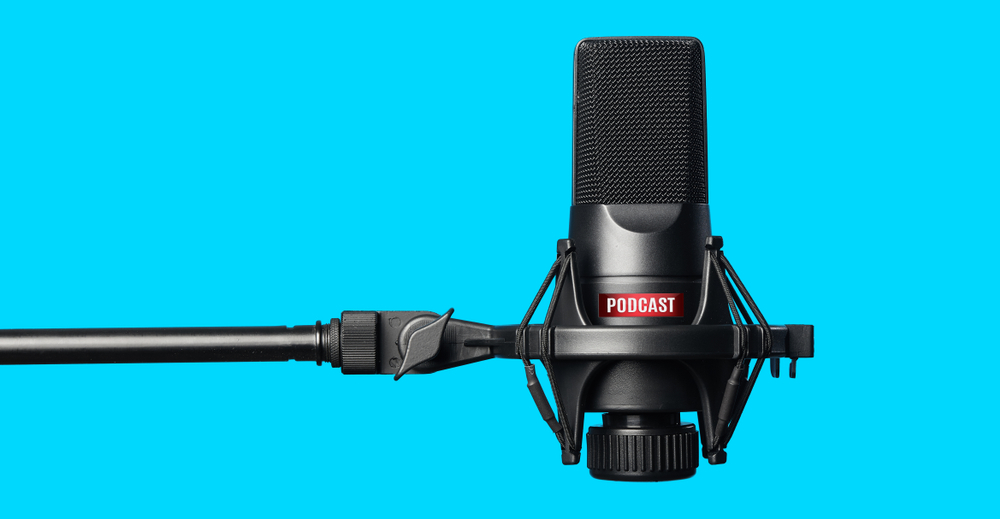 Podcasts aren't just for true crime anymore. They can be a creative teaching tool in the stenography classroom. Both instructors and students can create their own podcasts to aid in practice, concentration, and readback. Professional podcasts, too, offer a unique resource for students as they offer insight into the working lives of seasoned court reporters and captioners. Carol Adams, RPR, MCRI, distance education director at Huntington Junior College in W.V., breaks it all down for Up-to-Speed.
Podcasts are extremely popular today. According to PodcastInsights.com, as of 2020 there are more than 900,000podcasts and more than 30 million episodes. Here are additional statistics from PodcastInsights.com:
In the United States:
51 percent (144 million) of the population has listened to a podcast
32 percent (90 million) listen to podcasts at least every month
22 percent (62 million) listen to podcasts weekly
16 million people in the United States are "avid podcast fans"
56 percent of podcast listeners are male
Age of listeners:
12-24: 40 percent
25-54: 39 percent
55+: 17 percent
So, what is a podcast? A podcast is an audio program usually focused on a particular subject. The most popular podcasts are comedy, followed by education and news. There are numerous podcasts on science, parenting, politics, history, and true crime. There are series about cats, cults, sneakers, and Harry Potter! Whatever your interests, there are podcasts out there for you, and if your hobbies or concerns aren't represented, maybe it's time you started a podcast!
So now that we've established that podcasts are a popular form of digital media, let's talk about the benefits of using podcasts in education. There are three ways podcasting can be utilized in reporting education:
1. Instructor podcasts
2. Student podcasts
3. Professional podcasts
Let's start with instructor podcasts. Whether you are teaching online or campus classes, podcasts can be an excellent way to enhance readings for the week. As an instructor you can create a podcast emphasizing the important take-aways from the textbook or review for a quiz. A podcast enables your busy students to listen while driving in the car, exercising at the gym, or while performing other activities, whereas a video or textbook requires the students' full, undivided attention. Students who are not great readers or who don't comprehend what they read can benefit from audio learning. A podcast doesn't have to be a lecture; it can be reminders or encouraging words from you. This type of learning is on demand and on-the-go. Most students have a smart phone, so podcasts are easily accessible.
A great learning activity is to have your students generate podcasts. Podcast creation employs critical thinking, organizational, and speaking skills that will be so crucial during readbacks. When students author and explain a subject, they are educating peers and increasing their knowledge on that topic. Students can divide up legal terms for the week and produce recordings with the term, the definition, and a short illustration of how the term is used in context. Students can use this podcast to learn the definitions, plus incorporate it into practice dictation. Those in speedbuilding can make podcasts on practice tips for new students looking for guidance. Interning students can create podcasts about their experiences for those who will soon follow in their footsteps. Any writing assignment can be transformed into a podcast assignment.
Finally, invite professionals in the field into your class through podcasts. There are podcasts on professional dress, law, grammar tips, and interviews with reporters and captioners discussing aspects of the field that may not be adequately covered in textbooks. Here are a few examples for you to check out:
Stenographers World: This podcast features interviews with superstar reporters and captioners such as Mark Kislingbury and Marty Block.
Modern Court Reporter: The Modern Court Reporter focuses on issues important to judicial reporters. For example, the latest podcast with Jean Hammond emphasizes the role of a professional proofreader.
Confessions of a Stenographer: Topics related to reporting and captioning in this podcast include maintaining a work/life balance and the exciting career of a reporter on Capitol Hill.
Creating a podcast is quite simple. Audacity is a free, easy to use tool. I've created a short video to demonstrate the process.
I challenge you to change your teaching strategy up a bit and incorporate some new technology. Your students will appreciate convenient study tools at their disposal, the opportunity to produce learning material for fellow students, and the knowledge acquired by turning in to the real world of court reporting and captioning.