Right here, right now.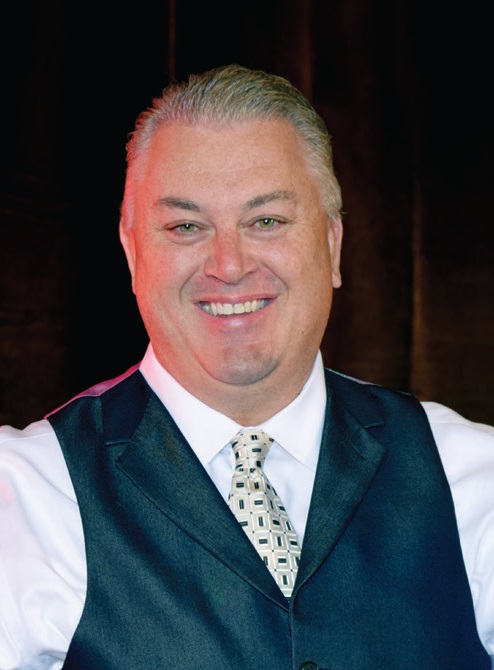 As a guy in my early 50s, of course the 1980s rock and roll bands had an impact on my life, and still to this day, I drive my kids crazy by listening to the best decade of music ever put together — or at least in my mind. Probably one of the most epic bands of that time was Van Halen, and one of their songs, "Right Now," is one of my favorites. It talks about dealing with what is in front of you and moving forward. Not waiting for the perfect time, but to live your life in the current moment and with purpose.
As we are all living in these insane times with the COVID pandemic, I can't think of a better theme to grasp onto. Usually from a staff perspective, this is the time of the year we all go into crash mode to make sure the pallets of materials are packed off and shipped to convention, plane tickets are secured, and we are all on our way to a city to put on our own rock show, called the NCRA Annual Convention. 2020 is a different year and has thrown us all for a loop, but that does not mean we can all stop. Life moves on, and one of the only constants in there is that things change.
That being said, one of the things that doesn't change but simply evolves is that of the court reporting industry and our association. Another is our passion to once again get together and see and be with our friends in this profession. For over 20 years, I have been going to NCRA or your state conventions in one role or another for NCRA and through those years I have met so many of you. We have shared hugs, drinks, strategies, and sometimes tears of lost comrades that gave so much for the profession. I am fortunate to have you all as my second family, and honestly, I couldn't have asked for better people to share my life with than my friends and partners in the court reporting industry. I am proud and honored to be working with and for you. While we will not be together in person this year, we will be together in spirit; and the day will come again that we will once again shake hands, hug, and share stories together in person.
Last year, the Board of Directors and staff put together an aggressive plan to move the organization toward financial security and promised that we would find a way to wind up in the black on our balance sheets by the end of the year. For the first time in over a decade, we made that happen; and I am grateful to everyone that dug deep to make that happen. We also worked extremely hard to increase our processes and create more transparency. For our 2019 efforts, Guidestar (a leading organization on nonprofits) has awarded NCRA the Bronze level Seal of Transparency. This is the first step for us going all the way to the Platinum seal. This award demonstrates NCRA's commitment to sharing information and being a transparent organization. This type of dedication to changing processes and procedures is the foundation of the Board's vision of NCRA 2.0.
I am also very proud of how NCRA quickly pivoted to helping its members understand the impacts of COVID-19 and the impact on the industry. As soon as the pandemic truly hit us, NCRA's Government Relations department was on top of federal funding packages and moved to make the information available as soon as it was out to help our members. NCRA also held multiple free webinars on how to put on and handle remote depositions, captioning, and other judicial work.  These webinars were attended by over 2,000 reporters and captioners who were grasping the new reality and working through the problems of how this pandemic will affect them personally. NCRA's education team also geared up to have more people do online testing. We have had over 1,600 people take tests thru June, a huge increase from previous years. It is clear that members and nonmembers are taking this time, right now, to improve their skills and work on their credentials so they will be ready to offer their services.  
NCRA is certainly living in the "Right Now" moment and working to providing solutions to many things we all are facing as an industry and as individual reporters.
Those are just some of the things the organization is doing during these unprecedented times. But I would like to end this by focusing on your needs and ask you what are you doing to live in the right now?
COVID has changed our lives in many ways. Many people have taken this time to work out, eat better, spend more time with their family, downsize unwanted stuff, improved their skills or even learning new skills. What has been your change?
Many of you know me well, and usually only see me in one of my suits that I love so much. Well, candidly, 2020 has been a year without many suits and I have even decided to grow out the COVID beard, which is new to me. I also have put more time into the things I love to do like fishing and spending time with my kids and family. I have done new things that I never imagined I would do, like off-road rally racing and trying to learn the piano. What COVID has taught me is that you will never have the right time to do the things important to you so you need to find the time … and that time is "Right Now."  As Van Halen put it in their song: "What are you waiting for?"  That is my challenge for you in 2020. Find your Right Now.      
I leave you with these thoughts. NCRA has been in existence in one form or another since 1899. The industry, the association and its members have survived 2 World Wars not to mention other major conflicts, the Depression, countless bull and bear markets, 9-11, 21 different US Presidents, the Cold War with the Soviets, the Spanish Flu and now COVID along with many other major events.
The Association and its members are strong and will persevere. The work you do every day not only captures the events that I previously mentioned but also all of history. While many of today's challenges might seem overwhelming with our current situation, remember that the human spirit is tough. The record you create every day is a testament to you, your colleagues, and your profession. You are the guardians of the record, and I am honored to serve with you.
I hope you and your family stay safe and I look forward to the times that we can see each other in person. Stay strong and united we stand.