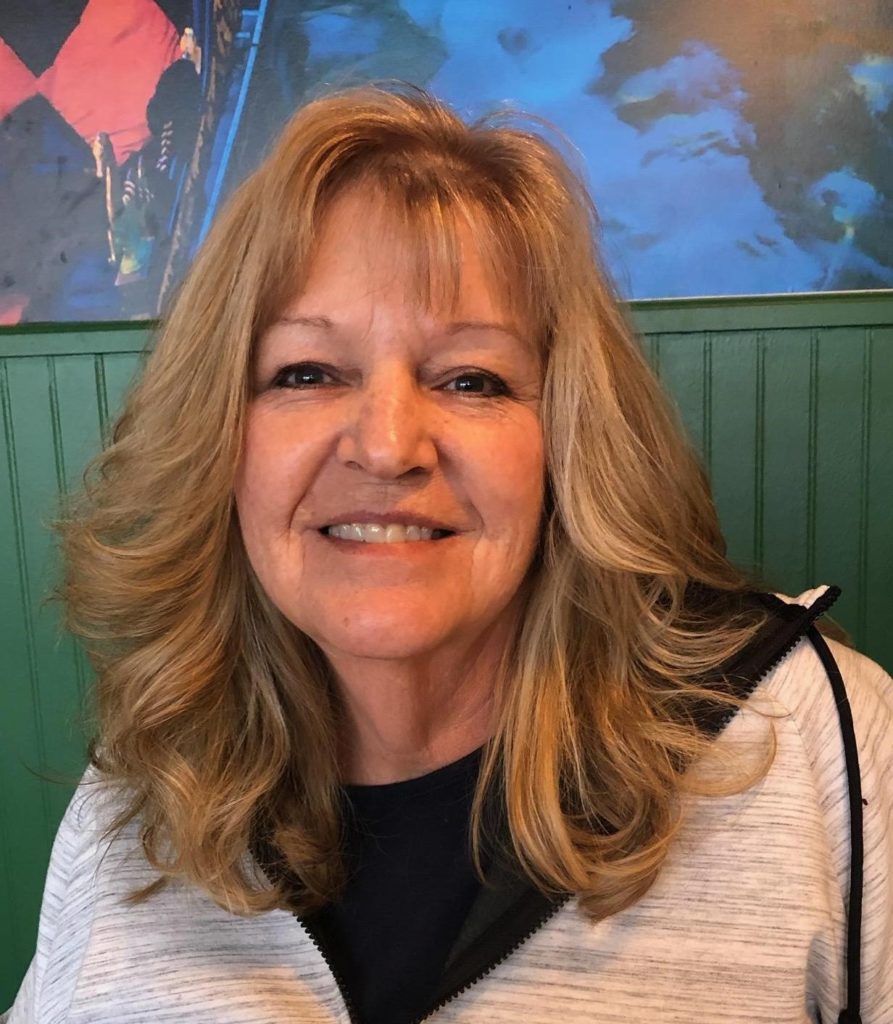 Welcome to our virtual conference. I am Tami Keenan, the chair of the National Court Reporters Foundation. One of my favorite expressions about giving back was said by Muhammad Ali: "Service to others is the rent you pay for your room here on earth."
We, who serve on the Foundation, care about serving others: we care about nurturing our industry and giving back to our community.
It has been my honor and privilege to serve as your Foundation Chair for the last two years, and I am not going away just yet: I will continue as a Trustee. I am extremely proud of all that the Foundation does for our profession, and I know our 2020-21 Board will further our good work.
I want to take a moment to introduce the 2020-21 Board of Trustees.
I congratulate Cathy Philips from Tennessee, who is taking over as our Chair for the next two years.
Our Trustees are Michael Bouley, Nevada; Patricia Graves, Colorado; Early Langley, California; Marjorie Peters, Virginia; Cregg Seymour, Maryland; Rich Germosen, New York; Doug Friend, Washington; Kristin Anderson, Texas, NCRA Secretary/Treasurer; Jill Landsman, Foundation Manager; Dave Wenhold, NCRA Executive Director; and Brenda Gill, Membership and Development Manager
We'd like to send our 360-degree virtual thanks to Karen Wimmer of Iowa and Danielle Griffin of Arizona who are completing their trustee terms. We will miss you both.
At NCRF, we like to call ourselves the philanthropic arm of NCRA. It's through our fundraising efforts that we can provide valuable programs.
The Foundation's highest-profile project is the Oral Histories Program, where students and reporters transcribe first-person accounts of war veterans, Holocaust survivors, and attorneys who've provided pro bono services to America's poor, all stories well worth preserving. To date, we've submitted more than 4,000 transcripts to the Library of Congress, and over 100 to the Holocaust Museum.
This year, we were thrilled to assist Stenograph with their creation of the Milton H. Wright Memorial Scholarship. Milton Wright was the founder of Stenograph, and this scholarship is valued at $5,000 per year for two years. It includes the use of a student writer, and software and the recipient must have completed the A to Z® program. The recipient of this award is Lisa Wurtinger, a student at Anoka Technical College in Anoka Minnesota. Congratulations, Lisa!
NCRF also awards a New Professional Reporter Grant and a Student Intern Scholarship. The submissions are still being evaluated so please look for the announcement of these awards in the JCR Weekly.
What does the Foundation have planned for the coming year?
We are often asked where do my Angel dollars go, what happens when I give a donation through MobileCause, or what is the point of including the Foundation in my estate planning and joining our Foundation's Legacy Society? Here's one perfect example of what we can accomplish because of your generosity.
Under the auspices of the Corinne Clark Professionalism Institute, we are very excited to announce the Career Launcher program, which will launch this fall. Career Launcher is a virtual mentorship where you can learn from the reporter's perspective the fundamentals of navigating basic deposition protocols.
Reporting schools teach students how to write fast. Experience teaches them how to be reporters. Our new Career Launcher teaching program will provide new reporters with virtual on-the-job experience in a ten-installment series. We, at the Foundation, are proud that we have invested in a court reporting training program that helps train new reporters about the basics of navigating deposition procedures and transcript preparation.
We would like to extend our heartfelt gratitude to Debbie Dibble, Mike Miller, Kevin Hunt, Merilee Johnson, Lisa Knight, and Ron Cook, along with many others who are on the Career Launcher team. They came together in Seattle in February for an intense weekend of filming of the series. They have invested untold hours in this project, and their hard work does not go unnoticed by the Trustees. Our future court reporters and the profession will be the real beneficiaries.
We can only offer this exciting program because of our benefactors, like Freida Scalfani, who provided for NCRF in her estate planning, and our Major Gift Donors, our Angels, and frankly all donors who generously invest what they can in our nonprofit.
Career Launcher will blast off this fall! Stay tuned for the countdown.
Those are just a few of the highlights of what's to come. I encourage you to check out the Foundation's Web page or reach out to any of our Trustees or Jill, our Foundation Manager. That's why we are here.
NCRF is supported almost solely by donations from the court reporting community. Right now 98 percent of our donations come from you, and we thank each and every one of you who have supported the Foundation not just this year, but in the past 30 years since we were founded.
The NCRF Angel donors, those supporters who give $1,000 or more in a year, are the heart and soul of what keeps this organization running. This program started over 15 years ago, and we so appreciate all of our Angels who haven't skipped a beat in their support after all this time, especially this year.
During typical years (not 2020; right?), all current Angels are invited to attend a VIP luncheon at our conference. Next year's will be in Las Vegas. We all have so much fun together. Please join us. We want you there!
The really great news is that it is easy for you to join the ranks of our Angel supporters! You can now donate online or text a donation at your convenience. You can even set up a recurring donation! Just "set it and forget it." It can be as simple as agreeing to a monthly donation, processed through our fundraising platform.
You can do some "back of the envelope math" and see that a monthly Angel payment is on average equivalent to 20-25 pages a month. You guys can do that in your sleep while you help your profession, our NCRF programs, and receive an annual tax deduction.
Yes, we know you all look forward to the raffle of the Luminex, which has once again been generously donated by Stenograph again this year. Thank you so much, Stenograph!
Since we're not meeting in person for the conference we will be holding the raffle differently this year. Check out the JCR Weekly, and we'll be announcing the details soon.
We hope you are proud of what your Foundation has been doing. We want you to join us. So, please contact us. We're only an email or telephone call away. Consider yourself invited!
We are court reporters who like to have fun, love to nurture our industry with scholarships and care about our industry's community outreach.
We have a great foundation. It will be even greater if you join us.
Thanks for watching. Check ncra.org; keep in touch and remember we are in this together. Stay safe.
My name is Tami Keenan, and I have approved this message.