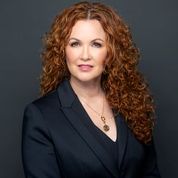 Inc. magazine has ranked Phipps Reporting, based in West Palm Beach, Fla., on its prestigious 5000 list of the fastest-growing private companies in America, for the seventh consecutive year. For 2020, Phipps Reporting was ranked 4,035 on the 5000 list with an 86.61 percent growth rate this year.
NCRA 2020-2021 President Christine Phipps, RPR, is founder and CEO of Phipps Reporting. Phipps Reporting's principals have been providing service to the legal community for more than 30 years. The firm delivers worldwide court reporting, videography, interpreting, and process services for clients that range from solo practitioners to Fortune 500 companies. The company has locations both internationally and across the United States and has an expansive network of more than 2,000 court reporters and 500 affiliate firms.
"On behalf of Phipps Reporting, I am honored to a part of this prestigious list for the seventh consecutive year," Phipps said.
"To be included in the ranks with such companies as Microsoft, Timberland, Vizio, Intuit, and many others, is not just a huge achievement, but also a testament to the commitment of our entire team to provide the highest-quality stenographic court reporting and litigation support services to our clients. Inclusion in this group is certainly a privilege," she added.
Since COVID-19 is preventing an in-person conference and gala, the magazine instead will host the Inc. 5000 Vision Conference, a special weeklong streaming event in tribute to this year's recipients of the 2020 honor, beginning on Oct. 19. The event will feature special recognitions, seminars with the world's most successful entrepreneurs, and education sessions and entertainment.
Not only have the companies on the 2020 Inc. magazine 5000 list been very competitive within their markets, but the list as a whole shows staggering growth compared with prior lists.