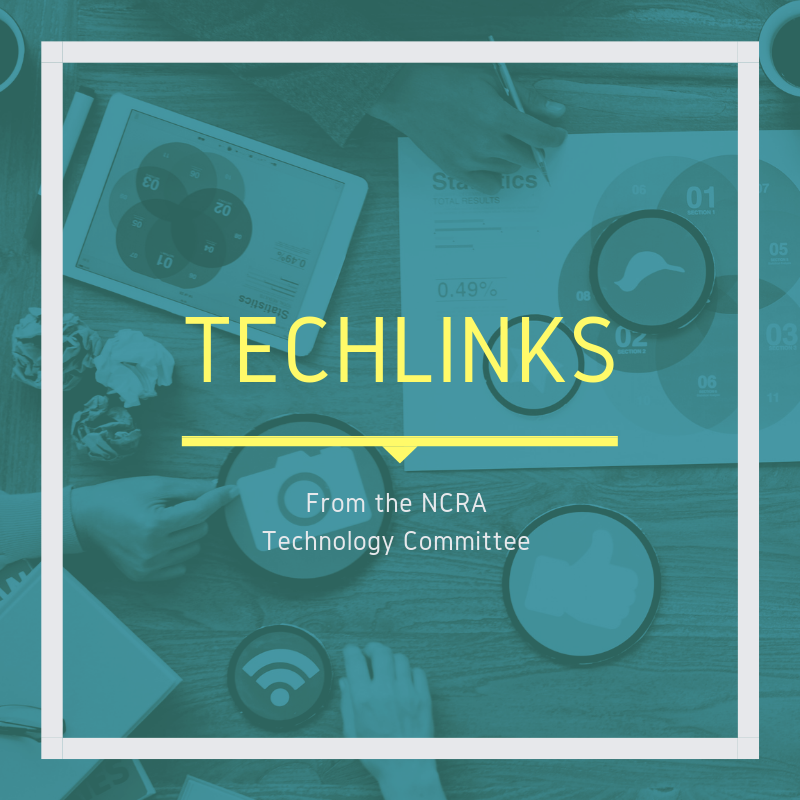 By Lynette Mueller
backup: a copy of computer data (as a file or the contents of a hard drive); also : the act or an instance of making a backup
In today's technologically savvy environment, there is no excuse not to have a great backup plan for transcripts and important data. After all, those transcripts are our bread and butter; right? Court reporters should have a firm solution in place for the storage and protection of their data in order to retrieve it, if needed, at a moment's notice and from wherever you may be located. Clients and litigants rely on us, as the guardians of the record, to preserve that important testimony.
Other reasons to ensure a great backup plan are:
Simple recovery. We are all human and make mistakes at times. Transcript files can be deleted accidentally or mistakenly. There's no reason to fear this possibility if one has a multi-level backup plan in place — simply recover the file from a time before it was deleted.
Archival. Not all depositions or trials are transcribed immediately after the job. Sometimes requests for a transcript could be years down the road. Depending on the amount of time that has elapsed, you could easily assume you can go to your computer or laptop and retrieve a particular file. As with everything in life, events do not always stay the same. Perhaps a new laptop was purchased in the intervening time and is no longer a viable option for retrieval.
Downtime. Relying solely on your computer and/or laptop as your backup source could be a detriment to your business and livelihood. By simply having a multi-tier approach to the backup, you can be up and running within minutes rather than hours or days.
Doing work twice. One of the most important rules to doing work right is to do it correctly the first time. If one were to suffer a minor failure and lose a file without a backup, you may be able to recover some things and possibly not the entire file. Who wants to rewrite that job again?
Methods one can utilize for the backup of data:
Printing
USB flash drive
External hard drive
CD or DVD
Network-attached storage: file-level computer data storage server connected to a computer network providing data access to a heterogeneous group of clients.
RAID: device used to manage hard disk drives in a storage array
Cloud storage: a service model in which data is transmitted and stored on remote storage systems where it is maintained, managed, backed up, and made available to users over a network (typically the internet).
There are several perceived advantages and disadvantages to using a particular method of backup. Each court reporter must determine the particular backup approach and option that best fits and meets their specific needs.
Benefits of Cloud Storage:
Save costs. Moving to the cloud can reduce the need to purchase other external devices, the enclosures that contain them, the electricity that powers them, and the warranty services that protect them. There are many reputable cloud-based services that are free for limited storage plans.
Simplicity. Setup with the cloud is a breeze and only takes a few minutes to do.
Security. The larger cloud vendors have the know-how and resources to be able to protect data from threats.
Convenience. When utilizing the cloud, files from all devices can be configured to back up and you may access the information from any other device wherever you are located. Working remotely to get those transcripts out the door can be a breeze. Delivering your final transcripts to your important client is a snap when you're away from the office.
Sharing and collaboration. It's super easy to share your files when stored in the cloud with your proofreader and/or scopist. The transcript is backed up once, and then you can give access to your trusted colleagues.
Easy integration. Services like Box, Dropbox, and Google Drive connect with thousands of apps, allowing you to easily import or link to your files without actually clicking out of whatever you're working on.
Drawbacks of Cloud Storage:
Backups may be slower. Internet bandwidth speeds may limit the time it takes for a full backup of large files.
Connectivity and higher internet usage. Depending on when you are choosing to run your backups, your internet activity performance may suffer. You don't want to saturate your internet connection during times when access is needed for other critical business activity. Just like any other technology, cloud-based storage solutions are not perfect and can be affected by technical issues. Remember, accessing your data is contingent on having a reliable internet connection.
Benefits of External Devices:
Portability and speed. The physical portability of external devices is a given. You can plug in the device from one computer to another very easily and negates the effort to copy voluminous amounts of data over a network or the internet.
Easy replacement. Remember to have a great backup for your external drive as well.
Affordable. External devices are quite affordable and involve a one-time upfront cost.
Security. The only way the data on your drive can be tampered with is through physical access.
Drawbacks of External Devices:
Durability. External hard drives can break without warning. Remember to keep your drives backed up as well.
Loss. Because flash drives and other external devices are so portable, they also pose a risk of loss, theft, or accidental destruction.
Cloud-based storage has been around for many years and is certainly a reliable method to back up your important data. That being said, the best backup strategy is a multi-level approach. A "multi-level approach" means that one should use a combination of both the cloud and some kind of external hard drive or similar device.
I utilize multiple backup methods in my business: my laptops, external hard drive, Drobo, Synology, Min-u-script, and CrashPlan. My career has spanned 30 years, and I've purchased several new laptops during that time, so my backup storage plan has evolved.
Today my CAT software has automatic cloud backup for all of my files. It's great because I know I have that extra layer of backup for when I am on vacation, for example, and get a call for a transcript that a client has either misplaced or forgot to order. My clients definitely come first, and I need to ensure I have access at all times — whether I'm on vacation or visiting family. My particular software has a great feature where the color of the checkmark near my folder file is green, giving me the satisfaction of knowing that that particular file is backed up to the cloud.
So I mentioned I also use CrashPlan as one of my backup layers. Recently that service restructured their pricing, and I then had to decide what to do about the increased pay structure. I felt it was pretty steep, and the service was going to limit how many devices could be backed up with an affordable plan. I loved the fact that all my computers were backed up there and didn't want to go through the research of finding a different solution.
In doing my research, I found that I could use a handy little app called GoodSync. It's a game-changer! I installed GoodSync on my CAT software app, which then backs up directly to my Synology. GoodSync is a backup and file synchronization program. It is used for synchronizing files between two directories, either on one computer or between a computer and another storage device or between a computer and a remote computer or server. Jobs can be automatically run according to any desired schedule. Synology is a server that is a networked device on your home network and it uses a technology called RAID, which writes data across multiple drives at the same time to ensure that, if and when a drive fails, one can remove that one failed drive, replace the failed drive with a new one with no loss of data. In other words, a networked file server. My Synology system is the device that is being backed up to CrashPlan; thus, avoiding the high fees of multiple computers on my CrashPlan fees.
Late this afternoon I received a request for a 2011 transcript that was not transcribed at the end of the job. My initial panicked reaction, upon reading the email, was: "Oh, my gosh! What computer is that file on?" Of course, that's always every reporter's worst nightmare — right? — not being able to locate an old file!
Once I took a breath, I knew I wouldn't have a problem, because I had all my files backed up going back to 2003. With confidence, I hit the Reply button to my client and advised him, "Why, yes, I can have that transcript to you. When do you need it?"
While I may go a "bit" overboard with my backup options, I would recommend that every court reporter start by devising specific backup options that will work for you and be confident you will always locate those old files at a moment's notice.
Your clients will thank you for it!
Lynette Mueller, FAPR, RDR, CRR, is a freelance court reporter based in Memphis, Tenn., and a member of NCRA's Technology Committee. She can be reached at lynette@omegareporting.com.