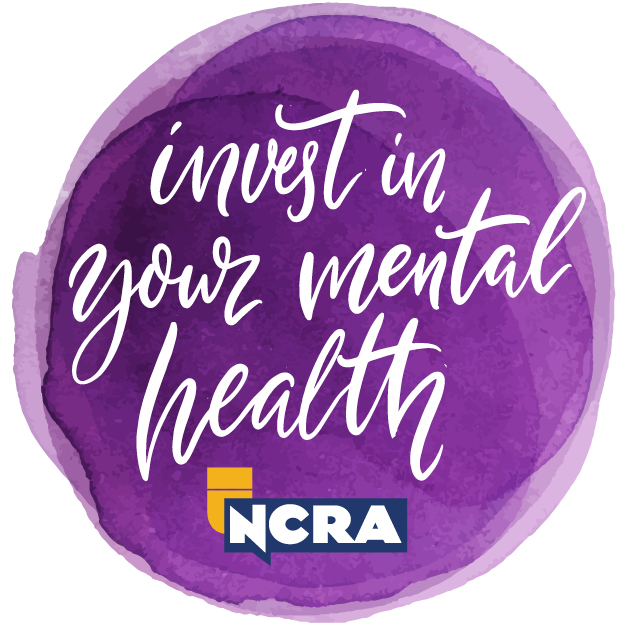 NCRA members are invited to register now for a free lunch-and-learn online session happening on Sept. 8 that will address Mental Health Issues in Court Reporting. The one-hour live webinar will take place 12 noon Eastern Time and include time for a question-and-answer session. The webinar is being held in conjunction with Suicide Awareness Week being observed Sept. 6 through 12.
Guest speaker Mandi Clay, Esq., an attorney from Tampa, Fla., will cover the basics of depression and anxiety from the perspective of someone who is going through it. Clay will share her own story as a suicide survivor. She will talk about the signs and symptoms of depression, anxiety, panic disorder, and substance abuse, along with some advice on how to deal with issues you may have or issues that someone you work with might have. The goal is to give a basic understanding of the difference between regular "stress" and mental illness and help attendees become comfortable when talking about these issues openly.
"We invest in ourselves professionally, so it just makes sense that we should invest the same level of commitment in protecting and preserving our mental health," NCRA President Christine Phipps, RPR, a firm owner from North Palm Beach, Fla., said.
Phipps also noted that a new resource page will be made available to NCRA members on Sept. 8 that will include links to national mental health organizations, articles, and more. The page will be accessible by a link entitled Mental Health Resources located on NCRA's homepage.
"The work we do and the services we provide can be taxing physically and mentally, and while many of us rely on hitting the gym or other activities to keep us physically sound, many of us fail to consider what stress can do to us on the mental level. NCRA wants to make sure members have the resources to help them stay the course of enjoying success both professionally and personally, because if we are not the best we can be mentally, we are no good to our family, friends, colleagues, and clients. This webinar is the first of several to come designed to help make mental health resources readily available to our members," Phipps added.
Registration for the free webinar closes on Monday, Sept. 7, at 4 p.m. Eastern time and is limited to the first 1,000 registrants. An email to join the webinar will be sent to all registrants the evening prior to the event. No CEUs are being awarded for this webinar. It will be recorded, however, and made available for NCRA members to view.
This session is being funded by the National Court Reporters Foundation.