By Teresa Russ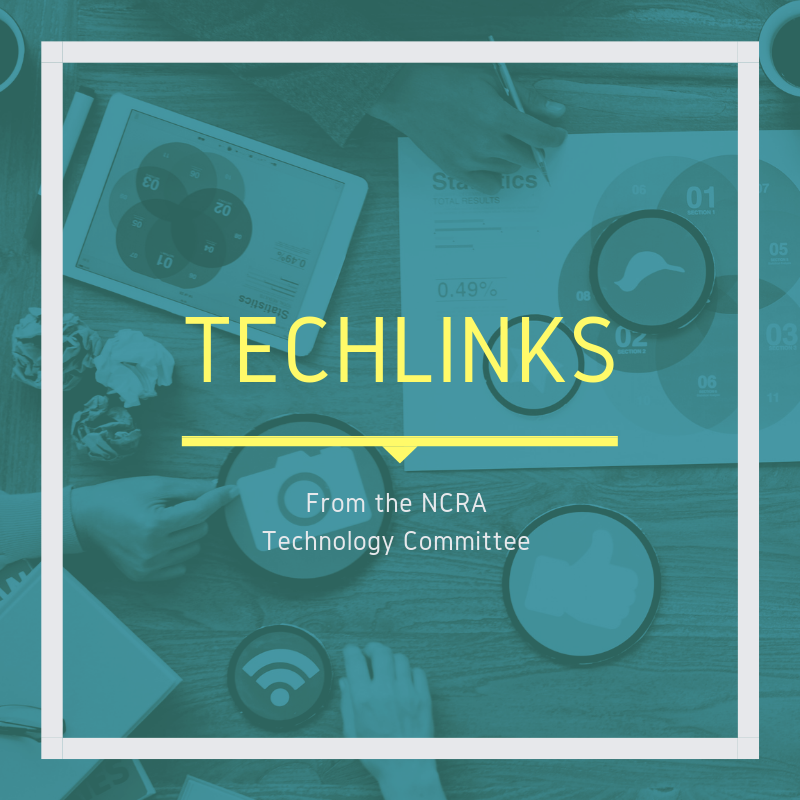 Since the pandemic, Zoom and StreamText are as popular as peanut butter and jelly.
End users to first-time users are asking questions or offering suggestions on how to best use these two platforms. The developers of StreamText have listed on their website many frequently asked questions, such as, "Can screen readers read my realtime text in the player?" to "This is a long event and another realtime writer is going to help me. Can we switch writers without interruption?" And the answer is, "Yes! You can seamlessly change writers during a live event. For events that span long periods of time, you can easily pass control to a new writer. Just click on the event control and select the new writer for the event."
Here is one discussion that appeared on Facebook. I myself had a question on how to prevent losing captioning while using Zoom. The question was asked on June 7, 2020, and Nicole Terlizzi Kochy, RPR, CRR, CRC, a CART captioner in Edison, N.J., said, "Did you try just straight into the box without StreamText? It's a little more of a pain for the captioner, but it looks nice for the consumer with no delay. I find with StreamText only one line pops on at a time, and then it disappears, or if they are sending the Zoom to Facebook Live, the captions seem to disappear regardless. My personal preference is to give them a separate StreamText link, but I find consumers like it best directly into the box."
As the discussion continued, more Facebook users chimed in. Mike Rowell, RDR, CRR, CRC, a freelance captioner in Placerville, Calif., shared this when someone asked about paragraphing: "Every time you send through a new paragraph, it wipes the subtitle box for the other viewers. If you're fairly new to captioning directly to Zoom, I recommend setting up a test session using two devices and two separate Zoom logins. Caption from one and view subtitles from the other. I've seen some advice that you should include a new paragraph with every period or question mark in order to avoid accidentally filling up the box, but this is very problematic for a reader relying on subtitles who has a different view of the subtitles than the captioner."
Rowell is very comfortable with the various platforms. When I contacted him and asked about the various platforms, he said, "There's also Blackboard Connect, which works a lot like direct to Zoom, and there's a way to do direct into Zoom with StenoKeys while also sending a separate stream to StreamText in a standalone window. Using multiple outputs in CaseCAT translation settings, you can write StenoKeys to Zoom and ASCII to StreamText at the same time.
"Still another option is to set it up so everything from StreamText flows into Zoom. It involves telling StreamText which Zoom URL to use, using something called an API token that you can pick up in Zoom once the host uses the 'Assign to Type' function."
Denise L., a CART captioner, when asked about using the two platforms said, "The tough part about breakout rooms is you have to be assigned a new API token to embed the captions on the breakout room and do it again when going back to the main room."
Nicholas Wilkie of StreamText said he gets a variety of questions on Zoom. I asked Wilkie whether there will be any update to the API token, and he said that Zoom has not released anything as of today. He said "Zoom is not really a CART platform." However, what he likes is its "ease of use." It's remarkable that we have this technology available, especially now. Wilkie shared that users can find summary tools on Facebook, YouTube, as well as on their website to learn the different functions of using Zoom and StreamText.
It's always nice to have options. Wilkie said that StreamCast is used a lot. StreamCast is an application designed to allow you to overlay captions onto any application that does not have native captioning support. The application is similar to Text On Top but allows a direct feed from StreamText.Net. You don't need to do anything special to the event when you schedule it. Just start the application and set the event name to the event you want to StreamCast
You can find information on how to use StreamCast on StreamText.Net. One really nice feature about StreamCast is that it stays on top, and you never lose the text, and it "looks great." He said he does not get a lot of questions because users can learn how to manipulate the features. Another nice feature is that the user can use StreamText along with StreamCast at the same time. This allows the client to pick what they prefer.
(Excerpts taken from StreamText.Net)
Teresa Russ, CRI, is a CART Captioner and freelance reporter in Bellflower, Calif.