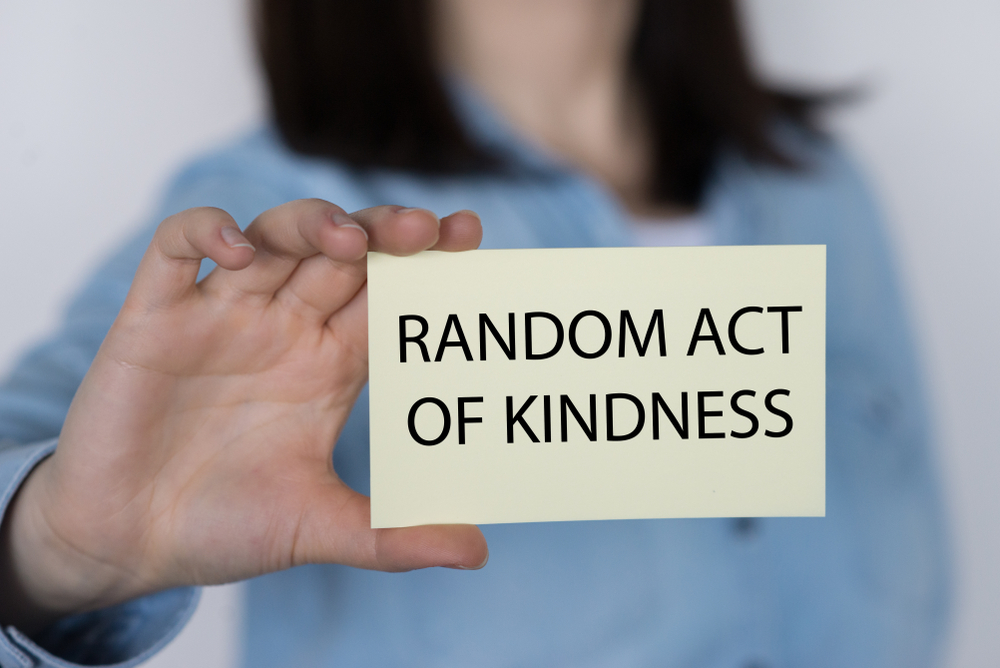 A recent grassroots effort launched in the wake of circulating dissension in the court reporting profession has succeeded in successfully establishing a place where drama and negativity have been replaced by support for students by promoting random acts of kindness.
A recently launched Facebook group that began with just a handful of friends has grown in just four weeks to include 1,200 members and monetary donations totaling more than $21,500. The effort has also attracted donations of used steno machines, books, laptops, and more.
"It's basically a paying-it-forward stenographic initiative," said NCRA member Allie Hall, RMR, CRR, a full-time official court reporter and court reporting instructor from Tulsa, Okla., who started the effort. She said in the past several weeks, students both from her own programs as well as other programs have been reaching out, asking why they should continue in their studies when there has been so much talk recently, especially on social media, about the value of stenographic reporters going by the wayside.
Hall, who said she typically doesn't engage in social media drama, was offended by what she was reading and instead chose to find a way to continue her past four-year effort to promote stenographic reporting.
"I spent two to three days talking to between 50 and 100 students, some not even mine, asking me if they would have a job after school. I decided, rather than engaging in the drama, to do something nice instead. I started the group and invited about five friends to join me in finding ways to help students, and it has just rapidly snowballed," she added.
Hall said the initial goal was to raise about $500 to use to help out just a couple of students in need as a way to engage in random acts of kindness anonymously and to encourage those who the group helps to commit to paying it forward to support stenographic students coming up behind them.
Only professionals working in the court reporting, captioning, and related fields can join the group. Students who need help are identified by word of mouth through the group members. Students are not allowed to join. Keeping the donors and the recipients anonymous is key to the success of the effort, Hall said.
To date, the group has assisted some 26 students in several ways. For example, the group reimbursed the cost for one student's testing fees so they could begin working since their spouse was unemployed due to COVID-19. Another student benefited from receiving a new laptop computer, and yet another had their monthly tuition bill paid so they could continue with their education.
Other random acts of kindness by the group have included making a payment for a student's Case CATalyst software, paying for an NCRA membership, reimbursing the cost of a study book, and purchasing a replacement chair for one student who is working as a temporary court reporter and whose only choice was a hard chair that was causing her back issues. Hall said the group ordered the chair and had it shipped directly to the courthouse. And then, of course, there is a student who posted on social media a plea for help in learning how to load the ink ribbons into the old machine she was using. Instead of advice, the student received an up-to-date used machine.
Once a student with a need is identified, Hall reaches out to them but does not tell them who passed along their name. She reaches out via Messenger or email to learn more about what their needs are and shares screenshots of the conversation so the group members can benefit from reading the exchange.
"The way 2020 has been, I think people just want to do good. We set this effort up to only do good. There is no discussion about the state of reporting or any other drama allowed. And the students report back to us about how they are doing," she added.
Most of the students who have been helped are at their exit speeds and typically respond with disbelief that professionals in their chosen field want to help them succeed. They are also surprised that all they are asked in return is to promise to pay it forward to someone else once they begin working.
With donations continuing to come in daily, Hall is setting up a non-profit to ensure there is transparency for those who support the effort.
"The whole point of the group is to promote random acts of kindness. We are a group of like-minded professional reporters and others involved in the field doing random acts of kindness for students," Hall said.
"2020 has been so challenging that we needed to come together. Students are overcome by this. Everyone in the group believes this is helping them and the students believe in humanity again in a year where so many people are struggling so much. When you have been blessed by this career and everything it gives to you, it feels good to be able to give back," she added.
If you are a professional in the court reporting, captioning, or a related legal field and are interested in joining the group, making a donation, or want to pass along information about a student in need, contact Allie Hall at allie441@gmail.com.