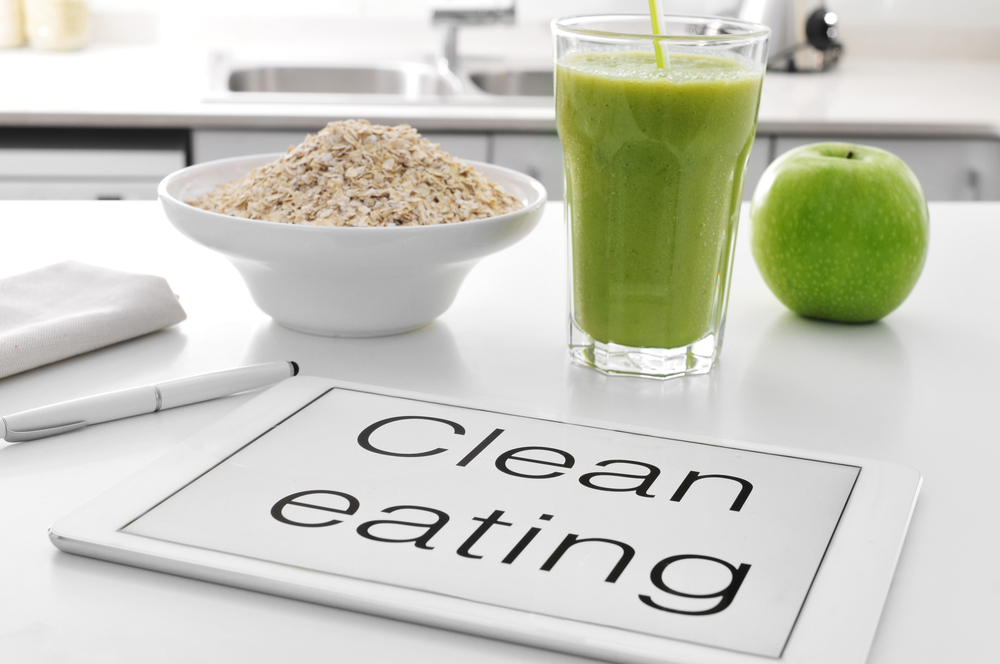 Have you gained a few pounds during the COVID-19 quarantine? A group from the Court Reporters Who Like to Exercise Facebook page started challenging its members in September to eat clean. The "Eat Clean, Bro" challenge has simple rules: Eat clean all week and allow yourself one or two cheat meals per week.
"I started the post on my regular Facebook page to generate interest," said Rich Germosen, RDR, CRR, a freelance reporter in North Brunswick, N.J. "There was a gaggle of reporters that were interested in attempting to eat clean for the month of September. There are several success stories of stenographers dropping 7 to 10 or so pounds in September. I was going to end the challenge at the end of September but then had several requests to extend it into October. I personally dropped 6 pounds in September. We're playing it by ear to see if we'll continue this after October."
Jennifer Billstein-Miller, RMR, CRR, a freelancer reporter in Mantua, N.J., said she has lost a lot of weight over the last seven years after struggling with it her whole life.
"I have maintained the weight loss for quite some time, and then the pandemic hit," Billstein-Miller said. "Not being able to leave the house or go to the gym got me back to my old ways of not exercising or caring about what I ate, and I started to gain weight. It mentally and physically stressed me out. It's definitely easier to be motivated when you have help, so why not start a group of us to motivate each other!"
Billstein-Miller said changes she has made to eat clean include: no sugar, lowering carb intake, more protein, sticking to 1,500 calories a day, and intermittent fasting. She said the Facebook group encourages each other with posts about different ways to eat and healthy exercise.
Billstein-Miller said: "When you see someone eating healthy and exercising and hear about their weight loss and that they were able to achieve their goals, it helps me to want to do it as well!"
Similarly, Germosen said his eating habits had taken a turn for the worse.
"It's extremely challenging eating right while you're home just about 24/7," he said.
Germosen said the idea for the challenge came up when he was talking to Billstein-Miller.
"She mentioned we should start the 'no eating after 8 p.m.' challenge that we've done several times on this Court Reporters Who Like to Exercise Facebook page," he said. "Then the idea of clean eating popped into my head."
Cassandra Ellis, RPR, a freelancer and CART Captioner in Silver Spring, Md., is also part of the challenge and said her eating habits had slipped during COVID. She said she has eliminated sugar, flour, and pasta.
"This particular group of reporters is all about building one another up and celebrating all success, no matter how small," Ellis said. "If there's been any questions on what might constitute clean, the group chimes in. A cheat meal is encouraged so there is no deprivation because the whole group encourages me to make the right choices every single meal and then celebrates the 'fun' cheat meal and says things like, 'Time to get back to clean eating.'"
Ellis said the virtual group support has been important.
"I'm not inclined to go out and join a group in person, so the online encouragement from people I know, like, and trust is really important to keep me on track," she said.
Traci Mertens, RDR, CRR, CRC, a freelance reporter and broadcast captioner in Belleville, Ill., said she started running in the spring when her gym closed, but her eating habits were awful.
"My diet is mostly low carb now, modified keto," she said. "There are a lot of myths surrounding carb loading for runners. I feel much better without all the carbs, although I miss bread. A lot. I'm eating lots more green vegetables. I just got a Ninja Foodi, so that makes meal prep very simple."
Mertens said the group holds each other accountable.
"Everyone has tough days, and it's easy to slip back into bad habits. Seeing other people's success stories helps a lot, especially now that we are much more isolated," she said.
Germosen said he cut out all sweets, bread, rice, fast food, soda, and juice.
"Every few days I'll post on the exercise page asking how everyone's doing," Germosen said. "What's working for you? What's not working? It's the weekend … let's have that cheat meal and then get right back on it. Everyone is supportive of each other and we celebrate even the smallest of victories. Staying positive is big and helps most stay on track."
Germosen said the challenge has made him more mindful of what he is putting into his body. The challenge has been extended by request until the end of October, and Germosen said he hopes by then everyone will have developed excellent clean eating habits.
"As of Oct. 1, I had dropped 6 pounds," he said. "I'm hoping to drop a couple more by Halloween."
Yolanda Walton, FAPR, RPR, an official reporter in Norwalk, Ohio, and an NCRA Director, was inspired to change her diet when she was told this summer she is at a higher risk for breast cancer because of her family history.
"One of the things that a friend told me to eliminate to help with that percentage was dairy and meat due to all the growth hormones that are given to the animals to make them bigger faster and to produce more milk," Walton said. "I was trying to do it on my own, but then along came Rich Germosen's challenge. I felt the accountability and the moral support would be helpful."
She has eliminated sweets, white flour, cheese/dairy, and meat.
"If I fall off the train, I at least try to limit the quantity that I eat and not make it a nonstop freefall," she said.
Walton said she has lost a few pounds, but more importantly is less tired and groggy."I feel so much better mentally and physically!" she said.
Billstein-Miller said eating healthy and exercising are good for your mental and physical well-being.
"It helps with stress, and most importantly, helps you to be a better court reporter," she said. "If you feel good and look good, you perform your best!"