By Suzanne I. Trimble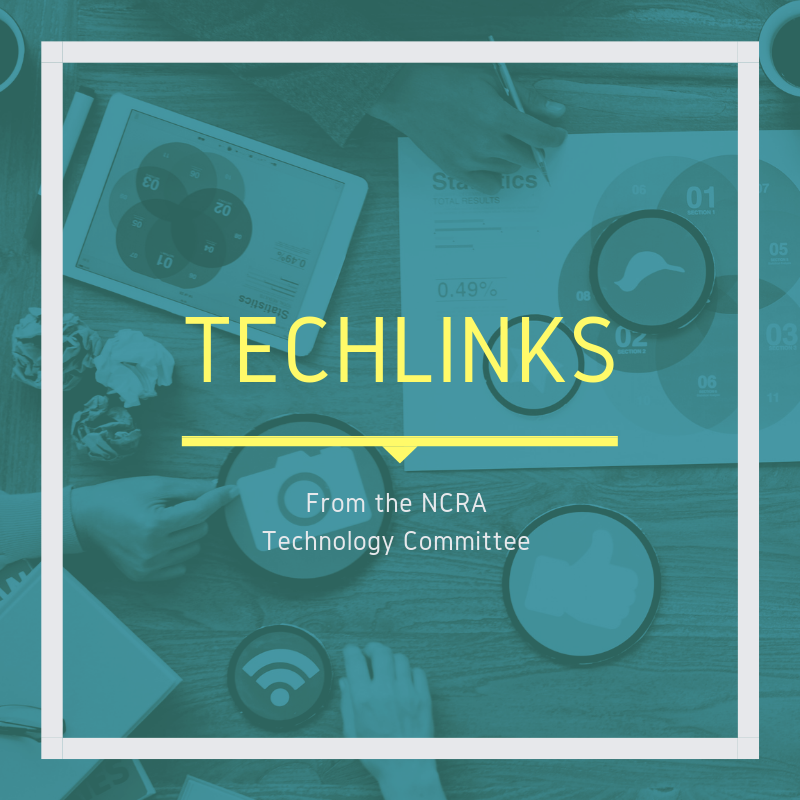 Research on the internet can uncover a treasure trove of information that can save you time, which is money, and make your transcripts fantastically accurate. I've put together a few tips, many free of charge, that may be a refresher to some and a time saver to others to make research time more productive. Nothing is more frustrating to me than doing two hours of research on a 30-page transcript and still being unable to find that one spelling I've been looking for.
Google Scholar. Google Scholar can be particularly useful if you do any in-court reporting. Use Google Scholar when looking for case law, citations, quotes from a case, spellings of judges or attorneys, etc.

TIP: To narrow to the proper jurisdiction on the Google Scholar home page, select "Case law" underneath the Google Scholar search bar. Then underneath that select "Select courts." This will bring you to a page to narrow the search to the proper jurisdiction. You can select any state or federal court on this page, so you are not searching through all the cases in America for the proverbial needle in a haystack. For example, if you're looking for a case in Florida Federal Court, 11th Circuit, Middle District, scroll down on this page, look under the "Federal courts" column for "11th Circuit," and check the box to the left of "MD Florida," then on the bottom of the screen or top, click "Done," which will take you to a Google Scholar search screen for the narrow search of that jurisdiction.

TIP: If you know the year or a range of years of the particular item you're searching for, once you've typed in what you're searching for on the search bar and hit enter or click on the search button, in the left column on the search results page, choose any of the "Since" options, or you can create a "Custom range." Underneath that, if you select "Sort by relevance," it will bring up the top searches by relevance. If you select "sort by date" it will bring up the newest case by date first.

TIP: All the Google search tips below work in Google Scholar.

Google search tips to customize searches

Use quotation marks for exact phrases. If you search for Dog Sweaters, the search engine will search for content that contains those two words in any order. However, if you search "Dog Sweaters," it will search for that phrase exactly as you typed it. This can help locate specific information. (I love this tip for Google Scholar!)

Narrow the search. If you are searching for a word with an ambiguous meaning, for example caterpillar. If you're searching for the insect caterpillar, references to the company Caterpillar, Inc., will also be returned. Use Caterpillar -Inc to exclude references to the company.

Fill in the blank. If you only know certain words in the phrase, place an asterisk in place of the words you don't know. For example, Speedy trial * tolled. Google search will search for that phrase knowing that the asterisks can be any word or words.

Synonyms. To search for a word and its synonyms, type ~ and your word, no space – for example, ~phone will get results with phone and other closely related words

Glossaries. If you type the subject and then the word glossary on the search bar, such as FAA glossary, several glossaries can pop up — depending on the subject matter, of course. These are so helpful and can put meaning and context to a search of terms in uncharted territory.

LinkedIn. When looking for the spelling of someone's name and you know the company they work for, LinkedIn is an awesome research tool.

TIP: In the search tool bar, type in the company you are looking for, for example Microsoft, then choose "Microsoft people" on the drop-down menu to find the employees that are on LinkedIn.

TIP: Looking for the name of a company? Type in the employee name in the search bar and the company will be linked to the employee in the drop-down menu.

Online court files. Many jurisdictions now have entire court files online with no cost to peruse the documents. This is a great source to find names, case citations, etc. Many of the documents in the court file will be searchable PDFs. I use this daily to research the cases I report. My realtime looks particularly fantastic when I know what's going to be coming at me. Simply search for the county clerk's office of the jurisdiction you are looking for. For example, a search for "Orange County Clerk" brings up "My Orange Clerk Home"; click on that and then scroll down to the "Court Record Search" link to access the online files. Some jurisdictions do still charge a fee to look at the documents in the electronic court file so this may not always be an option if you don't want to pay a fee.
Phrontistery. The Phrontistery is an online dictionary for searching for spellings of obscure, weird, and unusual words in the English language. This is a great site to check out and explore.
Google Sheets. Don't do research again on the same type of case you've done research on before looking for the same terms and benefit from colleagues working on the same or similar type of case. How? A few years ago, the court reporters in the courthouse I work in started creating Google Sheets for terms/names in specific cases, types of cases, agents, and officers. We share these Google Sheets with each other and sometimes scopists and proofreaders. This way each of us are contributing terms/names we've searched for as well as benefitting from the research that others do, and Google Sheets update realtime in the cloud as each person edits. For example, it is sometimes very difficult to find the spellings of the names of agents and officers, so we've created a page with the verified spellings of many of these names, or for a particular case more than one reporter is working on, we share a created case Google Sheet and each contribute to it.

Create a Google Sheet. To create a Google Sheet from the Gmail page, in the upper right-hand corner click the icon that looks like a square bunch of dots. Scroll down to "Sheets." Click "Blank."

Add others to Google Sheet. To add others to the Google Sheet, in the upper right-hand corner click "Share." It will prompt you to name the sheet before sharing, and then you can either add the name of someone in your contacts or add the email of the person you want to add. This will send an email to the individual inviting them to the Google Sheet you've created, and then they are able to join you in editing the Google Sheet.

Google Sheets is also available via apps on other devices such as a smartphone; just go to your app store to download. The benefit to being able to access Google Sheets on another device is if you are in a situation where internet is not accessible on your laptop, your smartphone may be able to pull it up.
Suzanne I. Trimble, RPR, CRR, is an official court reporter based in Sanford, Fla., and a member of NCRA's Technology Committee. If you have a question for the Tech Committee, please send it to jcrfeedback@ncra.org.