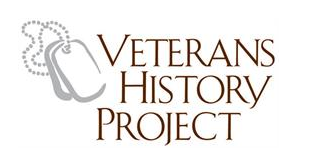 NCRF Trustee Marjorie Peters, FAPR, RMR, CRR, of Alexandria, Va., took the time to recognize Veterans Day by transcribing the 2003 interview of veteran Joseph Jefferson Mickey, who was assigned to serve as stenographer to Gen. Douglas MacArthur in the final days of World War II. During his interview, Mickey recalled how MacArthur dictated to him the directive that land, sea, and air personnel were to be sent into Japan for occupation after that country had surrendered.
"It was a reminder to me personally of what our veterans have done and why this program through the Library of Congress is so important – and why the Foundation chooses to be involved in it," Peters said. "Court reporters have been capturing history for hundreds of years. Here in our midst, we have brave veterans whose stories are compelling and original; they were involved with events that were profound. We have been given the opportunity to help with a crucial task – to give access to the personal firsthand histories of our veterans of every stripe and caliber to get a more nuanced and accurate view of the events. We listen like no other professional, we observe every nuance. We have the ability to preserve more histories more efficiently than any other profession."
Mickey was drafted in late 1944 and served as a Tech Sergeant in the Pacific Theater, where he served in the Philippines and Japan. Since he was one of few people with training on a stenotype machine, Mickey was pulled from guard duty to work under Gen. MacArthur, who needed someone in that position. Although he hadn't worked as a stenographer between the time he received his training in the late 1930s and his stint in the army, Mickey said that the theory he learned came back to him easily. He added: "It probably saved my life because a lot of guys never came back from the jungles of Leyte in the Philippines."
In the interview, he also spoke about his experience in Japan following the surrender, including the desperate plight of many people there, what it was like to work under MacArthur, and his opinion of MacArthur's legacy.
"Many times, it is also deeply important for the veterans themselves to have their personal story recognized and recorded with reverence," Peters reflected on her experience. "Let us honor their contribution and sacrifices. I promise you, reporting a Veteran's Oral History will be the best project you have ever worked on."
The National Court Reporters Foundation invites NCRA members to participate by transcribing a veteran's pre-recorded history or interviewing a veteran you know. The Veterans History Project (VHP) started in 2003 when the Library of Congress was directed to collect the moving stories of many U.S. war veterans, building a lasting legacy of the diverse group of men and women who have served and sacrificed for our nation during wartime. Since then, the Foundation has worked with NCRA members to transcribe more than 4,500 interviews to support this program. Earlier this year, NCRF announced that it renewed its Memorandum of Understanding with the Library of Congress Veterans History Project for the next three years.