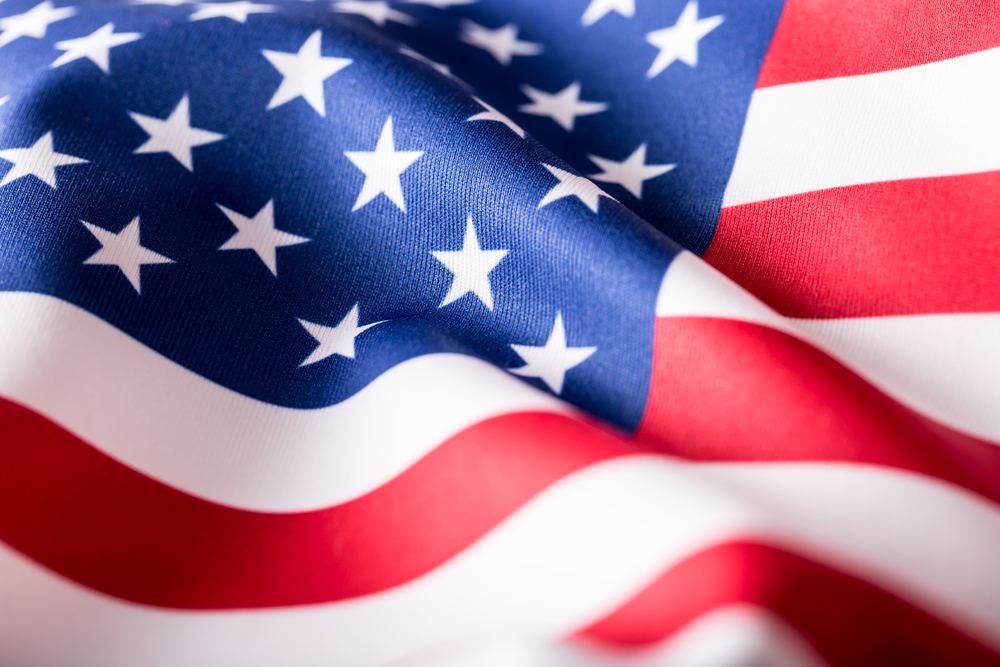 By Jocelynn Moore
American voters across the country overwhelmingly turned out to vote in local, state, and federal elections on Nov. 3. Voter turnout rose to 66.4 percent of all eligible voters, making it the highest voter turnout since 1900, as compared to a 60.1 percent voter turnout in 2016. As of this printing, it has been publicly declared that Joseph R. Biden, Jr., has been elected as the 46th president of the United States. While there has been much debate concerning the vote count and rumor of potential vote recounts, it has been projected that President-elect Biden secured 290 electoral votes of the 270 required for the office of the presidency. A notable electoral milestone from this year's presidential election was that President-elect Biden received 75 million votes —more than any presidential candidate in U.S. electoral history. President-elect Biden's challenger, sitting President Donald J. Trump, also increased his voter turnout from 2016 by more than 8 million votes and received a total of more than 71 million votes in this year's election.
Regarding the U.S. House of Representatives, as of now, 411 of the 435 seats up for election have been called, with Democrats likely maintaining a majority in the Chamber. Concerning the U.S. Senate, Democrats are competing to take control, while Republicans are seeking to retain their hold on the Chamber.
The impact of the results on the court reporting and captioning professions
NCRA Government Relations is optimistic about the 2020 general election results as it relates to our legislative agenda for the 117th Congress. We are pleased to note that many of our Congressional allies have been re-elected to Congress, including Rep. Ron Kind (Wis.) and Rep. Rodney Davis (Ill.), who are sponsors of  H.R. 5285, the Training for Realtime Writers Act of 2019. H.R. 5285 is NCRA's standalone bill that was introduced in December 2019 and seeks to allocate approximately $1.5 million in grant funding to court reporting and captioning institutions across the country for the training of new captioners.
Sen. Mark Warner (Va.) has also been re-elected. He, along with Sen. Kevin Cramer (N.D.) are sponsors of S. 3533, the Securing and Enabling Commerce Using Remote and Electronic Notarization Act of 2020, which was introduced on March 18, 2020, and seeks to authorize remote and online notarizations nationally. NCRA Government Relations is also pleased that many of our supporters on the educational front were re-elected to Congress including: Rep. Brett Guthrie (Ky.); Rep. Bobby Scott (Va.), the chairman on the House Committee on Education and Labor; and Rep. Virginia Foxx (N.C.), ranking member on the House Committee on Education and Labor.
Lastly, it is important to mention that several of our close allies have retired, and we would like to thank them for their support over the years. We'd like to extend our gratitude to Rep. Bradley Byrne (Ala.), Sen. Pat Roberts (Kan.), Sen. Lamar Alexander (Tenn.), Sen. Johnny Isakson (Ga.), and their hardworking staff members.
The U.S. House of Representatives
At the present time, it has been heavily projected that Democrats will keep control of the House of Representatives, currently holding 216 seats to the Republicans 199 seats. Thus far, Democrats have lost four seats, while Republicans have gained five seats. Republicans were able to flip two seats in Florida's Miami Dade County — incumbents Debbie Mucarsel-Powell of Florida District 27 and Donna Shalala of Florida District 26 were defeated — while Democrats were able to pick up two Republican seats in North Carolina. Despite the Democrats' losses and the Republicans' gains this year, Democrats are expected to retain control, as they captured an unprecedent 40 seats during the 2018 midterm election, currently putting Republicans at a 35-seat disadvantage.
During this election, many newcomers were also elected to the U.S. House of Representatives, including: Rep.-elect Cori Bush (Mo.), Missouri's first Black Congresswoman; Rep.-elect Madison Cawthorn (N.C.), the youngest person elected to Congress at the age of 25; and Rep.-elect Marilyn Strickland (Wash.), the first Korean American woman elected to Congress and Washington state's first Black congressmember. Additionally, a record-breaking six Native Americans were elected to Congress: Rep.-elect Yvette Herrell (N.M.), Rep. Debra Haaland (N.M.), Rep. Tom Cole (Okla.), Rep. Markwayne Mullin (Okla.), Rep. Sharice Davids (Kan.), and Rep.-elect Kaiali'i Kahele (Hawaii).
The U.S. Senate
In 2018, Republicans maintained control of the Senate. However, as of this printing, Republicans and Democrats are fighting to gain control, with each party currently holding 48 seats. The Democrats gained one Republican-held seat in Colorado, with former governor of Colorado John Hickenlooper defeating Republican incumbent Cory Gardner, and are projected to pick up a Republican-held seat in Arizona, with Mark Kelly likely defeating incumbent Martha McSally. Republicans picked up a Democratic-held seat in Alabama, with Tommy Tuberville defeating Democratic incumbent Doug Jones, and were able to secure competitive seats in Maine (Sen. Susan Collins), South Carolina (Sen. Lindsey Graham), Iowa (Sen. Joni Ernst), and Kansas (Sen.-elect Roger Marshall). Four seats in the Senate remain uncalled: one in North Carolina between Republican Sen. Thom Tillis and Democratic challenger Cal Cunningham, one in Alaska between Republican Sen. Dan Sullivan and Democratic challenger Al Gross, and two in Georgia between Republican Sen. Kelly Loeffler and Democratic challenger Raphael Warnock, and Republican Sen. David Perdue and Democratic challenger Jon Ossoff. The Georgia races will go to a run-off election on Jan. 5, 2021, as no candidate in either race was able to secure more than 50 percent of the votes needed to win election.
Next steps
As we have seen with the unprecedented turnout in this election, it cannot be denied that the American people have the direct ability to influence change, not only in our leadership, but in our policy-making as well. The ability to effect change does not stop with voting — it also extends to grassroots advocacy. Court reporters, captioners, scopists, and legal videographers, take note: Through the help of NCRA Government Relations and through the power of grassroots advocacy, you have the immediate ability to advocate for your professions and effect change in your state legislatures and in Congress.
As NCRA members and grassroots activists, my hope is that you will continue to remain involved and engaged in protecting these professions. One way you can be more engaged is by attending the 2021 NCRA Leadership & Legislative Boot Camp, which will be held in person in Alexandria, Va., on May 2 to May 4, 2021. The NCRA Leadership & Legislative Boot Camp is a legislative training that will provide you with a cursory outlook on Congressional politics and will prepare you to become an effective grassroots advocate, whether at the local, state, or federal level.
Another way you, as an NCRA member, can become more involved, is by making a political contribution to NCRA Political Action Committee (PAC). NCRA PAC uses members' political contributions to help elect or re-elect NCRA supporters in Congress. If you have any questions about the 2021 NCRA Leadership & Legislative Boot Camp (more information will be released soon) or NCRA PAC, please contact me at jmoore@ncra.org.
Thank you for those of you who participated in the 2020 presidential election, and we look forward to our continued advocacy efforts on behalf of NCRA members in the upcoming legislative session.
Jocelynn Moore is NCRA's Director of Government Relations. She can be reached at jmoore@ncra.org.