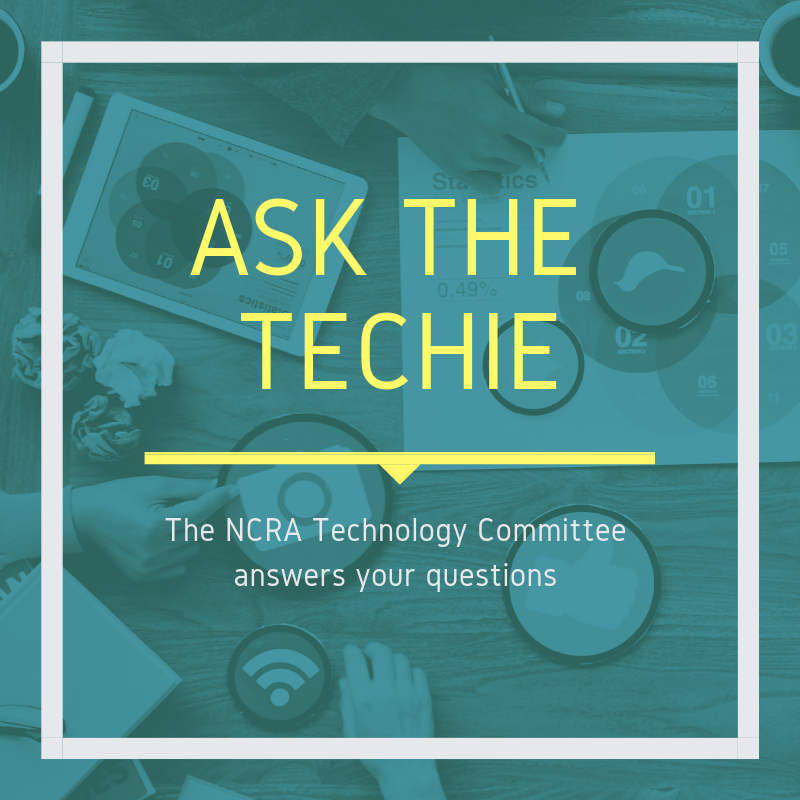 The NCRA Technology Committee is looking out for you with great information you can use on the job. As everything has quickly changed, here are a few things you might do to optimize your setup.
Technology Committee Chair Alan Peacock, FAPR, RDR, CRR, CRC, a freelance CART captioner and court reporter from Mobile, Ala., pointed out an article from PCMag.com that offers six ways to improve your dual monitor setup. The article includes instructions on how to match your displays, tweak your taskbars, and lock your cursor.
For those of you with tired eyes from all that screen time, Robin Nodland, FAPR, RDR, CRR, a freelance and agency owner in Portland, Ore., shared the New York magazine's "People's Choice" for best blue-light-blocking glasses on Amazon. The article based the choices on the reviews people left for products on the website, so you have real users' opinions.
And with home office use up, your privacy is more important than ever. Nodland also shared this NPR article on steps you can take for better online privacy. Simple steps and awareness can make a big difference in keeping you and your company safe from prying eyes. And Suzanne Trimble, RDR, CRR, an official court reporter in Sanford, Fla., pointed out an article in PCMag offering "8 Privacy Features iOS 14 Users Need to Know."
One final article on privacy – this one from the New York Times courtesy of Lynette Mueller, FAPR, RDR, CRR, a freelancer based in Memphis, Tenn. – shares how you can securely wipe your computer devices.
If you have a question or concern that can be addressed by the NCRA Technology Committee, please send it to jcrfeedback@ncra.org.