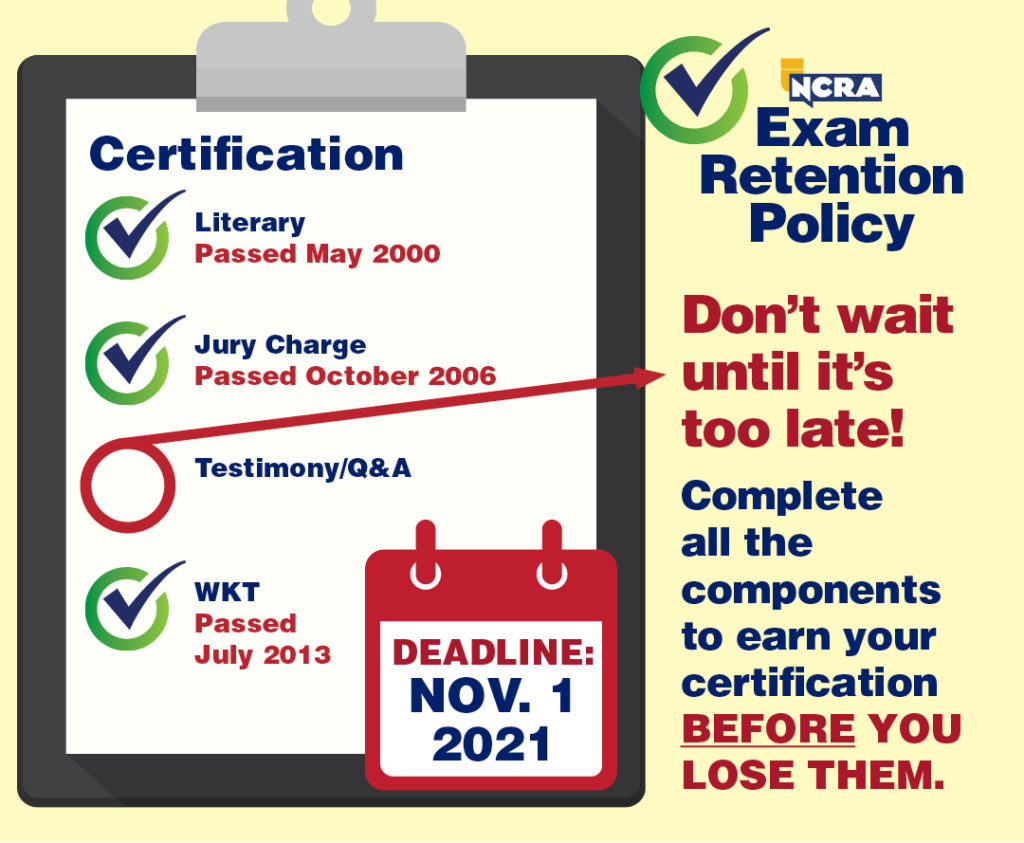 Be sure to check out the new countdown clock on NCRA's website reminding members that when time runs out, any outstanding testing history earned prior to Oct. 1, 2018, to complete certifications before the Exam Retention Policy will be lost.
NCRA began notifying members about the policy that takes effect Nov. 1, 2021, back in May 2018 and wants to make sure no member misses the opportunity to complete their certifications.
Under the policy, all pre-existing passed test histories (any earned prior to Oct. 1, 2018) will have an expiration date of Nov. 1, 2021. Beginning with the start of the Exam Retention Policy on Oct. 1, 2018, any person passing a required education component or a Skills or Written Knowledge Test has an expiration of three years from the date of the official pass.
To learn more about the Exam Retention Policy, visit NCRA.org/certification, or check out the print issue or digital version of the January JCR magazine to see a chart that explains the policy in more detail.