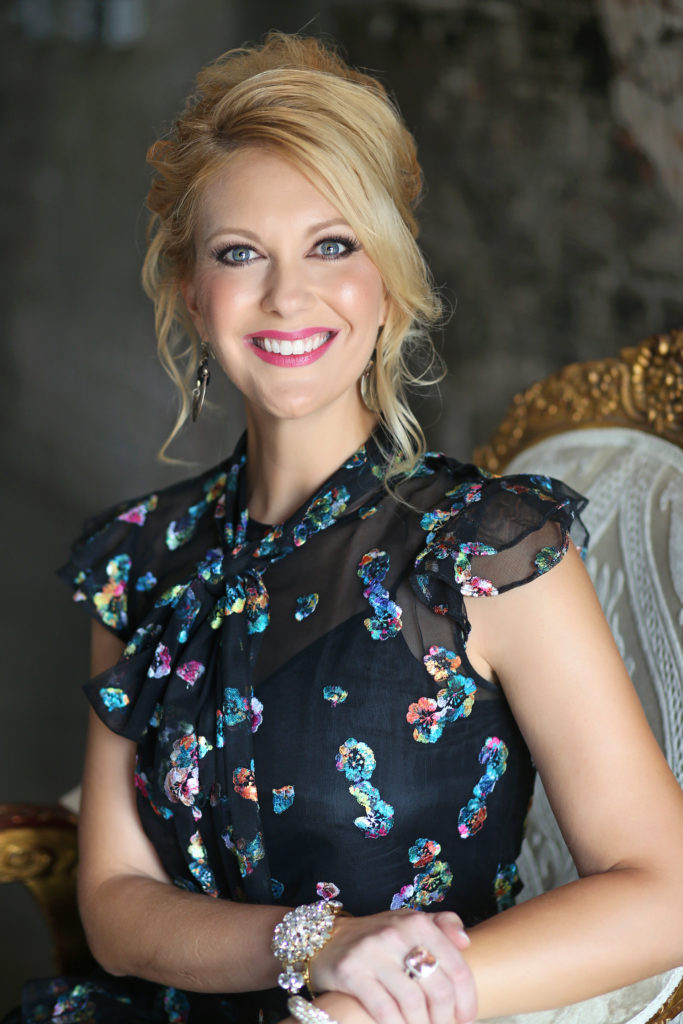 Melanie S. Griffin, Esq., will serve as keynote speaker at the 2021 NCRA Business Summit taking place Nov. 19–21 at the Hyatt Regency Savannah in beautiful and historic Savannah, Ga. The theme for this event, "Rise to the Challenge! Winning Approaches on Adapting to Change," is especially reflective of the current state of pivoting to ensure doing business successfully. Right now, early access registration is open through Sept. 15, offering a $100 savings on all categories of registration fees.
Griffin, a triple-graduate of Florida State University, honed her entrepreneurial skills for 13 years at a prominent Florida corporate law firm, where she served as a law clerk and then attorney from 2006–19. During the last five years of her work there, she was an equity shareholder and the Tampa office managing partner. In 2019, Melanie joined Shumaker, Loop & Kendrick, LLP, an Am Law 200 firm that is the largest law firm in Tampa Bay, as senior advisor, business-to-business relationships.
She will kick off a two-part session with Maximizing Your Personal & Professional Life: The Art of Focusing, Prioritizing, and Goal Crushing, where she will provide insights and strategies to help you stretch the 24 hours in each day. According to Griffin, "Together, we will develop a personal strategy that incorporates time management skills and other productive habits to help you set and crush big goals, rid yourself of procrastination, achieve work-life balance, and focus on meaningful activities that best align with your priorities and mission."
The second half of Griffin's presentation is called Rebrand 2021: Personal Branding & Networking Strategies to Shine Beyond Your Competition. In this segment, she will teach attendees how to authentically connect with others, create a lasting positive mindset, increase their daily energy, and find and explain how their "why" will elevate their business, maximize their professional relationships, and increase their profitability.
During her legal career, Griffin served as the 2011–12 president of the Central Florida Association for Women Lawyers (FAWL) and 2013–14 president of the Florida Bar Young Lawyers Division. In 2021–22, she will serve as president of the Hillsborough Association for Women Lawyers. As a result of such leadership, she has been recognized by numerous organizations, including as Florida's Most Productive Young Lawyer (2009), FAWL Leader in the Law (2010), Super Lawyers Rising Star (Business Litigation 2010–20), Florida Trend Legal Elite (Up & Comer 2010–14, Commercial Litigation 2014–18), and more.
In 2019, Melanie assisted with the launch of Nora Riva Bergman's book 50 Lessons for Women Lawyers from Women Lawyers at the New York City Bar Association. Her contribution was published as Lesson #20, Dream Beyond Perfection!
She is a sought-after keynote speaker who has addressed local, statewide, national, and international places of work and professional, community, and civic organizations, including Fortune 500 companies, the ALFA International Client Seminar, the U.S./Canada KNOW Women Summit, the American Bar Association, the New York Bar Association, Florida Association for Women Lawyers, Florida Paralegal Association, the Florida Bar, and several universities and law schools.
Other sessions on the schedule for the 2021 NCRA Business Summit will cover topics such as financial planning, business law and leveraging government regulations to help our business, successful social media strategies, and numerous networking sessions. See the full schedule here.
During early access registration, which runs through Sept. 15, the cost to register is $975 for NCRA members, $1150 for nonmembers, $850 for additional attendees from the same firm, and $200 for a spouse/guest attending social functions only. The registration costs will increase after Sept. 15 by $100, respectively, for members, nonmembers, and additional attendees. The cost for a spouse/guest will increase by $50. Please note that the spouse/guest registration category is reserved for a spouse/guest of an attendee who is registered for the conference. Professional reporters and captioners may not register for the spouse/guest category. Guests are welcome at only the receptions through the spouse/guest package; attendance at the educational sessions requires a full registration.
A special group hotel room rate at the Hyatt Regency Savannah of $225 per night is also available through Oct. 27; the rate does not include tax and other fees for single, double, or triple occupancy. The cost for quad occupancy is $250 per night plus tax and other fees. The cutoff date for the discounted rates is Oct. 27, or until the room block is filled, whichever comes first.
Make plans now for one of NCRA's most popular networking and learning events and take advantage of all Savannah has to offer, from waterfront views, delectable dining, unique shopping, historical offerings, and more. Register now and save.
Sponsorship information: Contact Susie Prue, at adsupport@ncra.org.