NCRA member Anna Mar, a freelancer from San Antonio, Texas, first learned about court reporting as a receptionist in an emergency room after starting a conversation with a patient's daughter who was in court reporting school. One year later, Mar would be enrolled in court reporting school herself, earning her state certification in February of this year.
Mar joined NCRA as a student in 2020, partially due to the COVID-19 pandemic impacting her ability to take her state exam. Instead, she decided to start taking the skill legs of the RPR. "I would highly recommend  joining NCRA to anyone," Mar said. "It is a great way to stay up to date on things happening in our profession as well as an amazing networking opportunity. I've met so many amazing reporters through NCRA."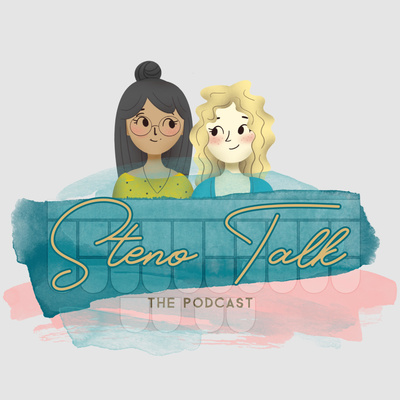 One of those amazing people Mar met was Katie Morfin, a student at Mark Kislingbury's Academy of Court Reporting, who approached her last year asking if she would be interested in co-hosting her podcast, Steno Talk. "She as a student felt like there was a need for more court reporting student-geared resources out there. I said yes, and we launched earlier this year."
Since then, Steno Talk has become one of the most prominent court reporting podcasts and has remained dedicated to focusing on issues that matter most to the next generation of court reporters and young professionals. Mar has also used her platform to raise awareness about the necessity of having court reporters. "Our profession is just as necessary as doctors or police officers," Mar said. "We are a crucial part of the legal system, and more people should know about that."
"Steno Talk has almost 900 followers on Instagram and has recently surpassed 11,000 total plays," Mar reported. "I now have a new co-host, Candice Radam, who has also been with the podcast since the very beginning as our producer. Candice is currently a court reporting student at Tulsa Community College."
Steno Talk is available via Apple Podcasts, Google Podcasts, iHeartRadio, Overcast, Breaker, Castbox, Pocket Casts, RadioPublic, and Stitcher. Anna Mar can be reached at annamar.csr.gmail.