Members, businesses, and students alike brought the careers of court reporting and captioning to the attention of social media users across a variety of platforms this week with their use of the hashtag #CRCW2022.

Here is a look at some of the creative posts dedicated to spreading the love for steno in honor of the 10th annual Court Reporting & Captioning Week.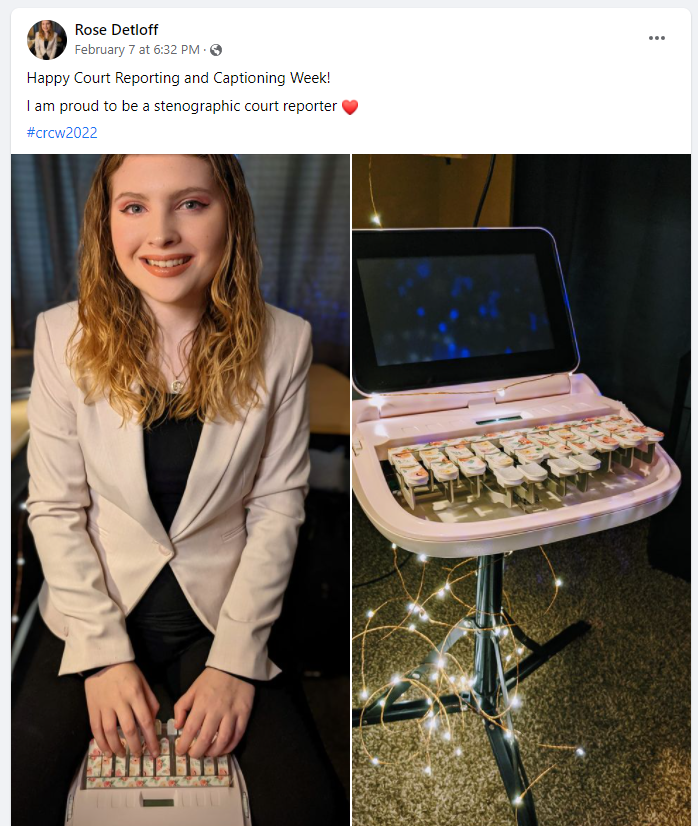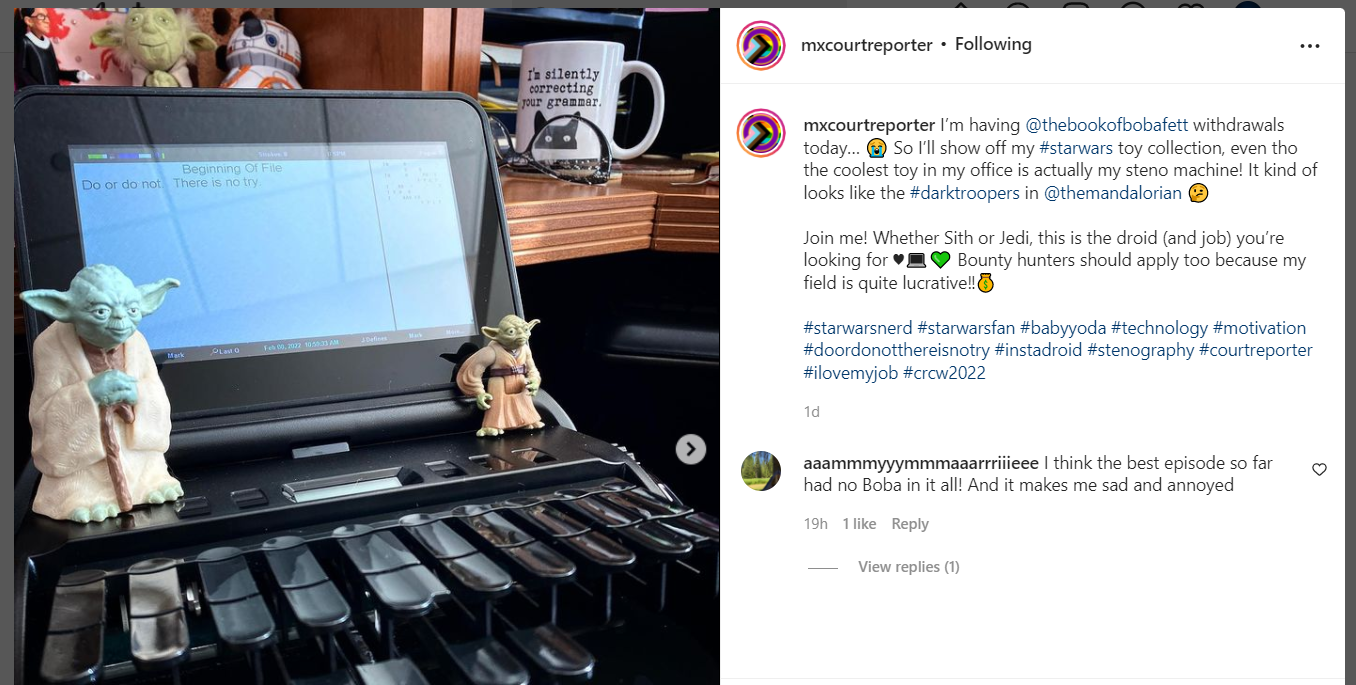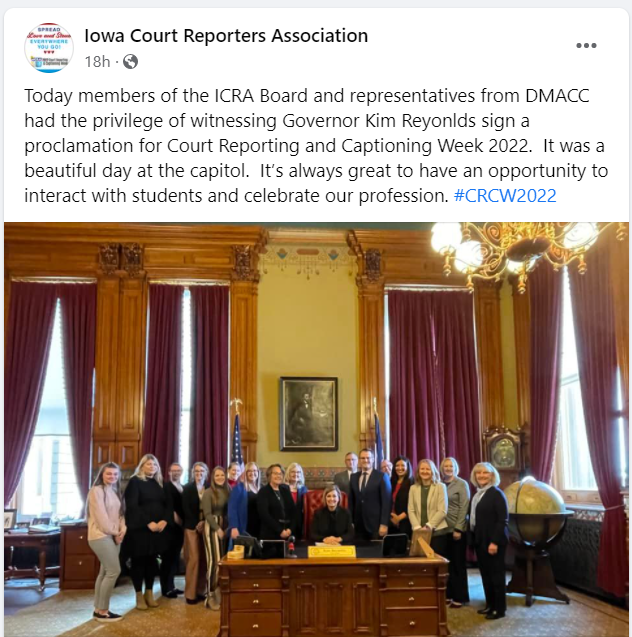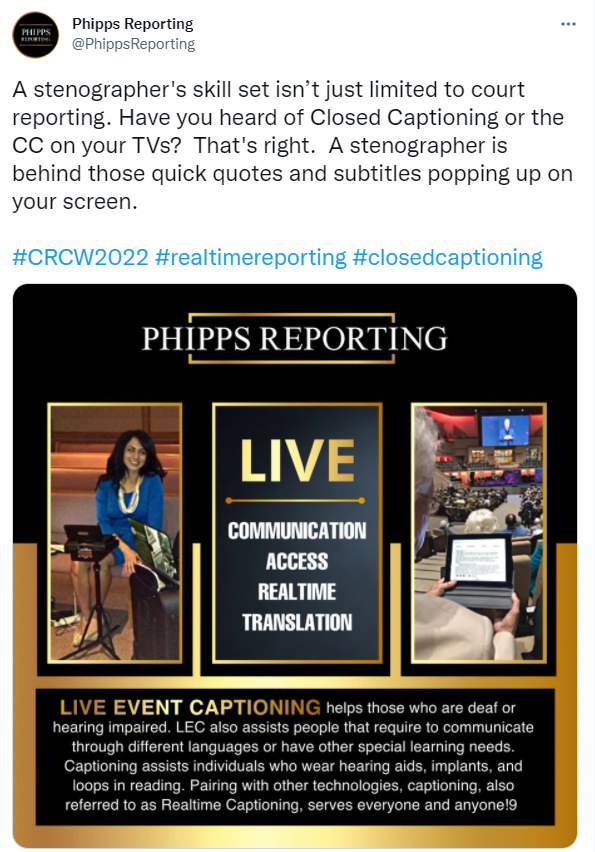 We couldn't possibly share all of the creative, fun posts from across social media here alone, so be sure to search #CRCW2022 on your favorite platform to see for yourself! Remember to read this friendly overview of how to use hashtags on social media from the JCR Weekly.