On April 1, 2022, the National Court Reporters Association and Foundation (NCRA and NCRF) entered into a five-year memorandum of understanding with the Library of Congress Veterans History Project (VHP) to continue transcribing the oral histories of U.S. military veterans. Representatives of NCRA, NCRF, as well as the Library of Congress and VHP met in Washington, D.C., for a signing ceremony.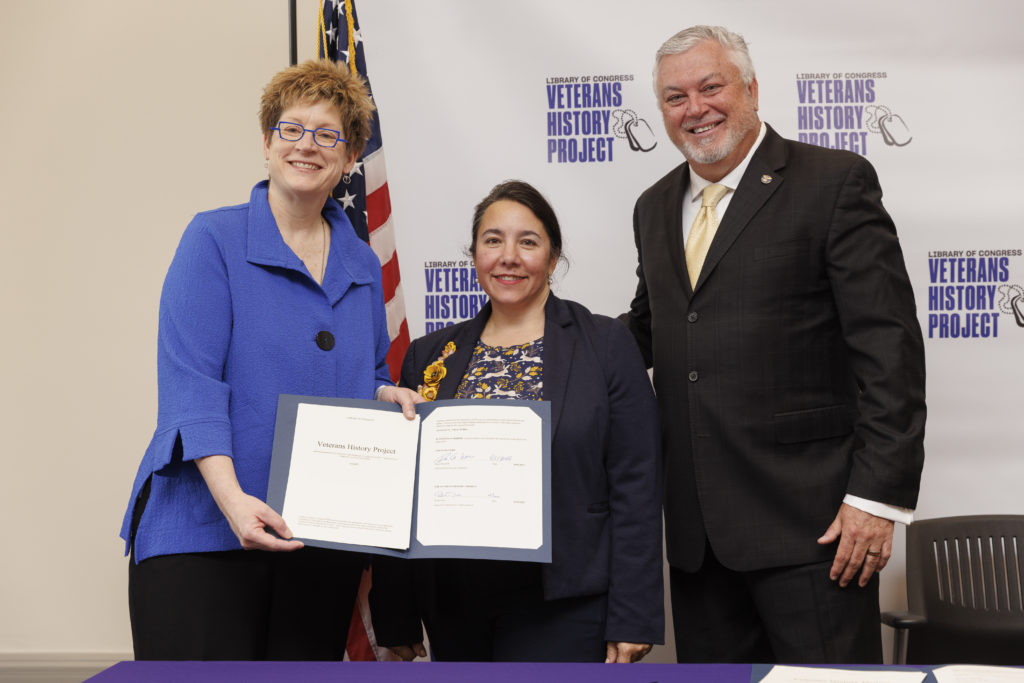 The VHP is the first of several oral history projects that NCRF and NCRA members have supported through the Foundation's expanded Oral Histories Program. Since 2003 NCRA members who volunteer their services have worked with NCRF and the Library of Congress to record and transcribe the moving stories of many U.S. veterans and Gold Star Families, building a legacy of the diverse group of men and women who have served our nation.
"We at the National Court Reporters Association and Foundation are thrilled to continue this collaboration with the Library of Congress Veterans History Project," said NCRA Executive Director Dave Wenhold, CAE, PLC. "We frequently hear from our court reporters and captioners about the transformative experience they have in working with the project. … All of these people are true heroes, and we are honored to be a part of that."
According to Wenhold, NCRA court reporter and captioner volunteers have transcribed more than 4,500 oral histories and have conducted more than 1,500 oral histories with military veterans through this agreement.
"The memories in the archive represent an impressive achievement that we have engaged in together almost since the very beginning, and they enable a greater understanding of our collective history not just between NCRF and the Veterans History Project, but our collective history." said Monica Mohindra, Director of the Library of Congress VHP.
Robin L. Dale, Associate Librarian for Library Services, signed the memorandum on behalf of the Library of Congress and highlighted in her remarks about the longstanding history of NCRA, NCRF, and the VHP. "Thanks to Representative [Ron] Kind and his wife, Tawni, a court reporter, the Veterans History Project developed an important and core relationship with the National Court Reporters Foundation and Association in 2003. By continuing this relationship and signing another memorandum of understanding, our organizations aim to transcribe more treasured oral histories," Dale said.

At the conclusion of the signing ceremony, Mohindra presented Wenhold with a freshly minted Library of Congress challenge coin on behalf of the VHP in appreciation of NCRA's efforts over the last nineteen years.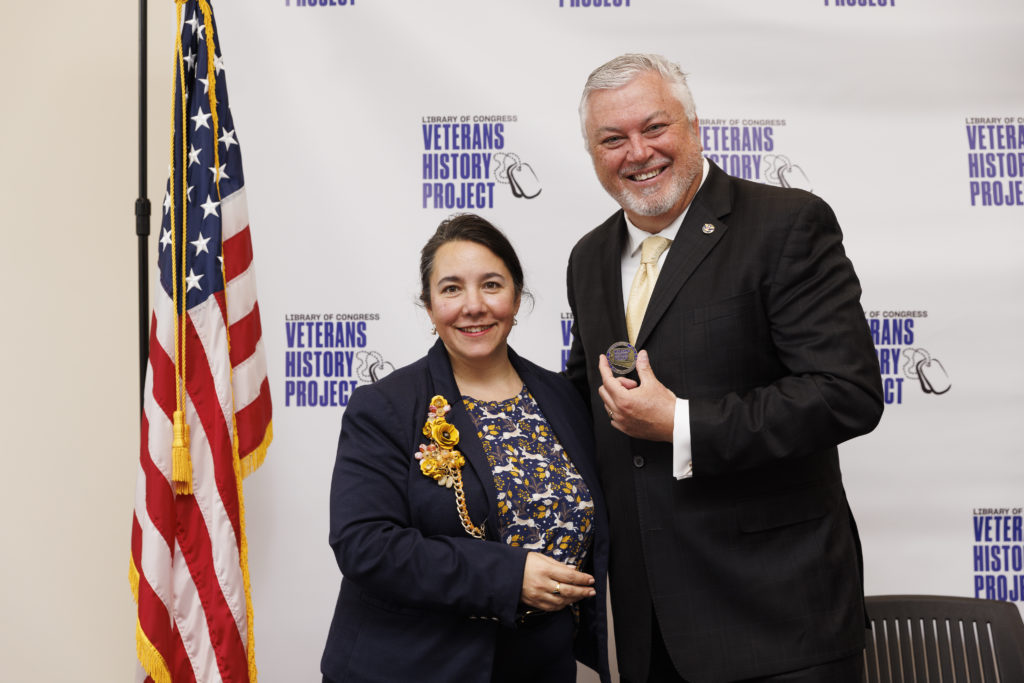 Many veterans have never made any formal record of their experiences, but they are willing to sit down and talk with someone who will listen. If you are interested in volunteering with NCRF to transcribe an oral history, learn more about the Veterans History Project here.