NCRA has announced the 2022 class of Fellows of the Academy of Professional Reporters. The recipients will be recognized during an Awards Luncheon at the 2022 NCRA Conference & Expo taking place July 21-24 at the Hyatt Regency Orlando, in Orlando, Fla.
The 2022 class of Fellows are:
Rich Germosen, RDR, CRR, a freelance court reporter and agency owner from North Brunswick, N.J., and Elizabeth "Liz" Harvey, RPR, a freelance court reporter from Seattle, Wash.
Germosen began his career in 1992 working as a staff reporter for firms in New Jersey and New York. In 2005 he launched his own freelance agency, Germosen Reporting, and continues to work throughout the New Jersey and New York metropolitan area. He is also licensed in California and New York. As a member of NCRA, Germosen serves as Co-chair of the National Court Reporters Foundation Angel Gatherers Committee and is a member of NCRA's Brand Ambassadors Council, STRONG Committee, and Membership Task Force. He has contributed to the JCR numerous times and has presented at the state level. Germosen is also a frequent Speed and Realtime contestant, consistently qualifying and placing in the top three at the national and state levels. He is also creator of the Facebook 100-day Practice Page and the Facebook Page "Is this in your dix."
"Being named a Fellow was a bit of a surprise to me once I received the word, as this was not on my radar at all. I was in a little shock most of the day," Germosen said. "To say that it is an extreme honor to be named as a Fellow of the Academy of Professional Reporters is an understatement. Thank you to all who supported this," he added.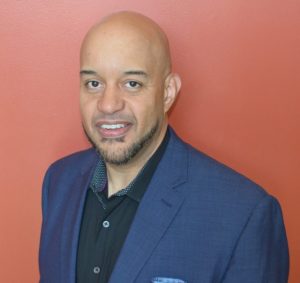 Germosen said he works at improving his skills on his writer and noted that sometimes he takes a step aside from himself when he is on the record and is simply amazed at exactly what he is doing.
"It's an incredible skill that very few humans on this Earth possess. If you're good at what you do, you tend to love it more and more each day. In stenography, improving literally never ends. There is always something new to work on to make your end product better for the consumer, whether it be a lawyer taking a deposition or a student that you're providing CART services to," he said.
And for those coming up in the profession, he advised: "Never stop attempting to improve your skills and you will love stenography. I took my first deposition in early November of 1992. Hang on tight. It goes quickly."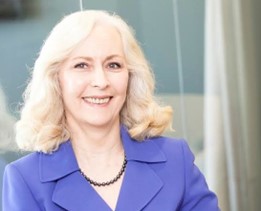 Elizabeth "Liz" Harvey, RPR, began her career as a freelance court reporter in 1996. Active at the national level, she has attended numerous NCRA events including its Legislative & Leadership Boot Camp. She has served on the Association's STRONG Committee and the Committee on Professional Ethics and has also served in a number of roles with the National Congress of State Associations (NCSA), including as chair. Harvey has presented numerous times at the national level and before a number of state associations. She has been a contributor to the JCR on numerous occasions. At the state level, Harvey has served as regional director, vice president, president, and co-chair of the Washington State Court Reporters Association.
"I sincerely appreciate being named as a Fellow because it means I was nominated and chosen by my peers. It's something I will always cherish. Of course, while it's wonderful to be recognized individually, it wouldn't be possible without all the hard work of so many volunteers and staff who contribute to making NCRA stronger together. Thank you all," Harvey said.
"I can't think of another profession that offers so much flexibility. Whether it's captioning, judicial, or freelance reporting, whether we're remote or in person, staying close to home or traveling the world, there's an option for everyone," she added. "The most amazing thing, though, is how we always keep on top of new technology, incorporate it as our own, and always meet the challenge to maintain stenographic writing as the clear gold standard of making the record and preserving history."
Membership in the Academy symbolizes excellence among NCRA members. The designation of FAPR represents an individual's dedication to the court reporting and captioning professions and expresses the highest level of professional ethics. Candidates for Fellowship are required to have been in the active practice of reporting/captioning for at least 15 years and to have attained distinction as measured by performance (which includes publication of important papers, creative contributions, service on committees or boards, teaching, etc.).