As a CART captioner based in Washington, D.C., Carmen Cromartie is no stranger to high-profile government events. But providing CART services at the White House Correspondents' Association Dinner in April was not exactly a typical assignment for her. She prepared for the job by diving into recent pop culture and adding celebrities' names to her dictionary as they walked the red carpet. Prepping for host Roy Wood Jr. proved a little trickier. "I was most worried about the comedian because I had no idea what he would say," said Cromartie. "There's really no preparation when it comes to comedy."
JCR | Is this the first time you have captioned the White House Correspondents' Association dinner? How did you get that job?
CC | I have never captioned the White House Correspondents' Dinner before. I got the job request at the last minute on Monday. The dinner was on that coming Saturday. This event was to provide onsite CART service for Senator John Fetterman of Pennsylvania. The senator was equipped with a laptop at his banquet table and was able to follow the captions from there.
I got the request from a job scheduler who I've known since the start of my career back in 2002. Even though that person has moved to different agencies, he always recommends me to his new employers. Establishing a good reputation in the CART community with not only consumers, but with agencies as well is vitally important. The Washington, D.C., metropolitan area is a very small community when it comes to CART captioners and consumers. We have very savvy CART users, so building relationships is very important.  
JCR | How did you prepare for the assignment?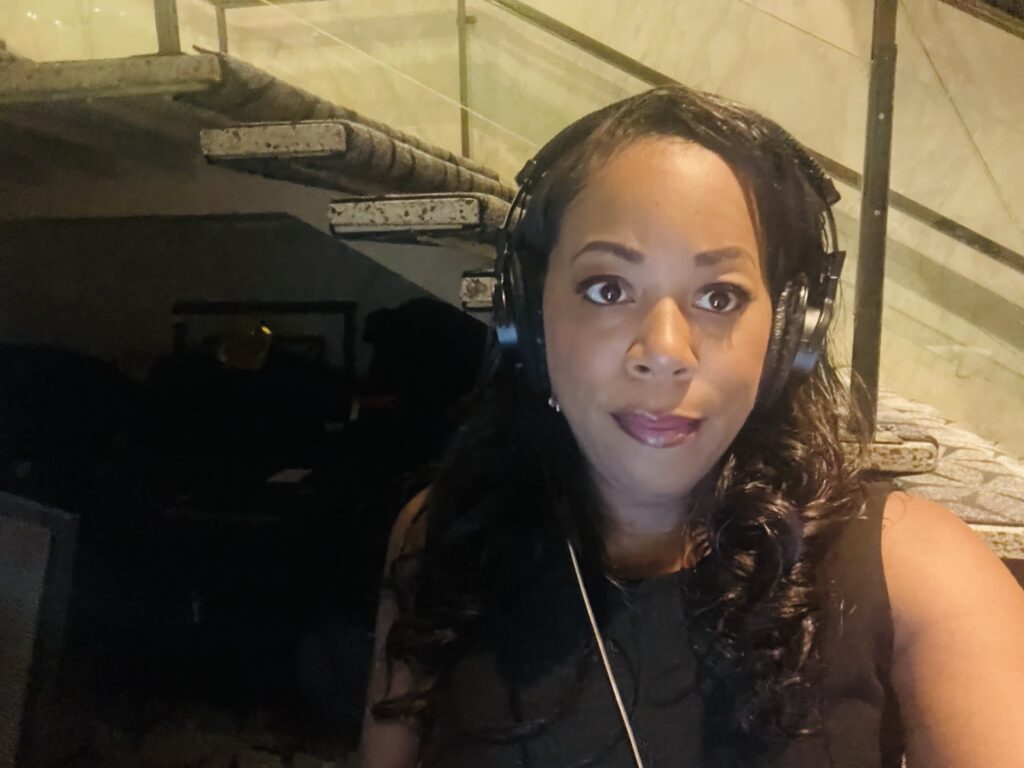 CC | Preparation for the event was very nerve-racking. As with many CART assignments, I didn't get a lot of prep for the assignment. Even when I was provided with some prep material, I knew I had to do some research on my own. I started by watching the White House Correspondents' Dinner from the previous year. I also started adding recent phrases and words from pop culture and people's names that would likely come up. For instance, that same week Tucker Carlson and Don Lemon had been fired from their jobs. I had a pretty good idea that someone would bring that up.
What was really fascinating were the stars who came in. Since I was situated by the feed that showed the red carpet, I was able to add people's names as they came through in case they were mentioned. For instance, I added the names Vanderpump Rules, Brittney Griner, and Poppy Harlow. I was most worried about the comedian because I had no idea what he would say. There's really no preparation when it comes to comedy.
JCR | What was the coolest thing about the assignment?
CC | The coolest thing about providing CART services was that Senator Fetterman was able to enjoy the dinner without worrying about missing anything and fully participate in the event in real time. Seeing him laugh at the jokes at the same time as everyone else was really cool.
JCR | What was the most difficult part of the assignment?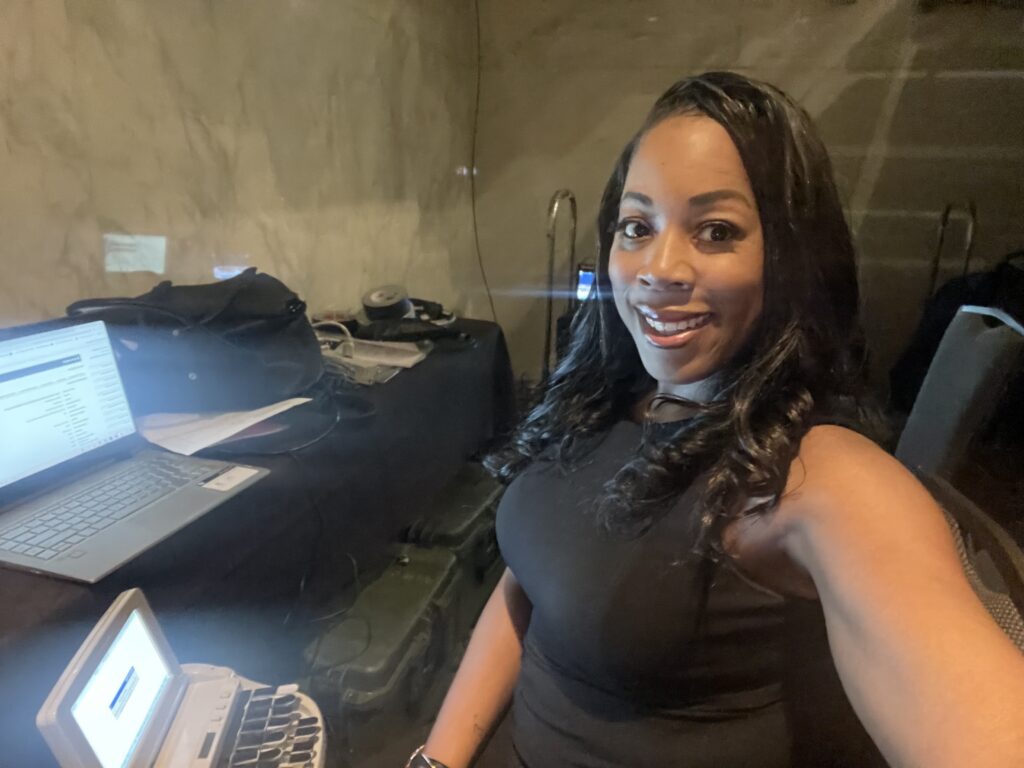 CC | The setup was definitely the most difficult. The security precautions were very strict that day. I had to be there four hours before the event began. The Secret Service was everywhere. Initially, I was supposed to be in the ballroom. At the last minute, they changed the location. I was led to a little nook behind the stairs with the audio-visual team from CNN. CNN provided me with the audio and headphones to listen to the event. I provided the client with a StreamText link to watch the captions. Unfortunately, no one realized that once the event began, people from the dinner would be walking through the space. I was literally sitting under a staircase cramped with audio-visual equipment and people taking and walking back and forth. It took a lot of concentration and even a "shush" to get through it.
JCR | Did you get to meet any celebrities or politicians?
CC | I saw a lot of celebrities and politicians. It was very exciting to be that close to them. I also enjoyed seeing all the beautiful dresses and suits that people were wearing. That part was exciting.
Any politicians? There were many politicians present. Of course, the President and Vice President were present.
JCR | How did you get into captioning?
CC | I have quite a unique career trajectory. My mother was actually a court reporter for over fifteen years at D.C. Superior Court. As I was growing up, I never wanted to be a court reporter because I always saw her doing transcripts at home on the evenings and weekends. After college, I decided to give court reporting a try. I ended up being a naturally fast writer. After completing court reporting school in two years, I knew I still had a dislike for transcripts. I learned realtime theory and straight out of school went to work for a captioning firm. I began closed captioning for television stations and eventually began to do CART work. Although I love working from home, working directly with individuals who are deaf and/or hard of hearing gives me a greater sense of satisfaction.
JCR | What are some other interesting jobs you've captioned?
CC | I've captioned many high-profile governmental events because I'm located in Washington, D.C. The high-profile events are nice, but I do love to caption events that are off the beaten path. I've captioned poetry slams, sculpting classes, comedy shows, concerts, and acting classes. These events can sometimes be more challenging, but that makes it fun.
JCR | What do you like most about your career?
CC | What I LOVE about my career is the variety of topics I'm able to cover. I love hearing about space programs at NASA, new programs at the Department of Education, geology and astronomy at the National Science Foundation, or listening to new technologies at an Innovation Conference. Every day I am listening and absorbing new information about the world.