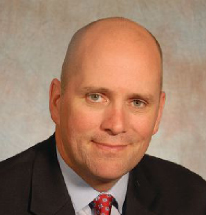 A year ago, as I had just been handed the reins as executive director and CEO at NCRA, I took as my first responsibility to engage in a sustained listening tour with stakeholders from across the court reporting community. I visited a number of state associations during their annual conferences. I spoke one-on-one with some of the luminaries of the profession. And I otherwise sought to engage in a dialogue anyone and everyone with a vested stake in our industry.
That is how I found myself in June of 2012 at Stenograph's headquarters in Elmhurst, Ill. I spent the better part of a day with Stenograph CEO John Wenclawski, and we talked about the past, present, and future of court reporting. I even was treated to a wonderful cookout as my visit coincided with a quarterly lunch Stenograph hosts for its employees.
At some point during my discussion with John, we talked about what we could be doing together to advance the collective interests of the court reporting profession. I said that I thought there were a number of areas where we could work together, but, as always, that NCRA needed to be careful about not appearing to show favoritism to one vendor over others. John stopped me and asked a simple question: "Why?" However simple the question, it raised an important point.
From the outset and throughout my first 12 months on the job, I have challenged the status quo as NCRA has embarked on the development of a new strategic plan. If we are going to affect substantial, positive change within the court reporting industry — and we are going to do just that — then we need the participation of the entire court reporting community. Our vendors have deep ties to the profession, day-to-day contact with court reporters, and resources and ideas that can and should be put to practical use in advancing NCRA's strategy.
Stenograph was not the first vendor I met on my listening tour, and over the course of the subsequent months I have spoken oneon- one with the principals of dozens of companies that serve the court reporting industry. In each case, part of the conversation has included, "What can we be doing together to advance our industry?" Everyone has had great ideas and insight that I couldn't have received anywhere else based on their unique perspectives and expertise.
With that as background, let me tip my cap to Stenograph as it is in the process of celebrating 75 years of service to our industry. As I conducted a special interview with John Wenclawski in celebration, it was captivating to learn about the various business ventures with which the company has been engaged over the years. A surprise to me was that a great deal of Stenograph's work in the early years was not related to court reporting.
That doesn't change the fact that, for 75 years, Stenograph has been synonymous with "court reporting." From the first machines it built in the 1930s right on through to synchronization of its product lines with computer-aided transcription and realtime four and five decades later, the history and accomplishments of Stenograph over three-quarters of a century have been intertwined with the history and accomplishments of our industry. Indeed, it was out of a sense of responsibility to give something back to an industry that ultimately compelled Stenograph to get involved with court reporting education in recent years.
On that day a year ago June when I was in John Wenclawski's office, we were throwing around ideas that we as a community could use to promote the court reporting industry. At some point, we came up with the idea of hosting what later would become "Court Reporting and Captioning Week." It was a great idea and I can't tell you who came up with it. It hardly matters though, because that's what happens when you engage with a full community; great ideas emerge.
So, I ask the entire court reporting community to take a moment to wish our friends in Elmhurst well-earned congratulations on 75 years of service to our community, to their community — the court reporting community.
Jim Cudahy, CAE, is Executive Director and CEO of NCRA.