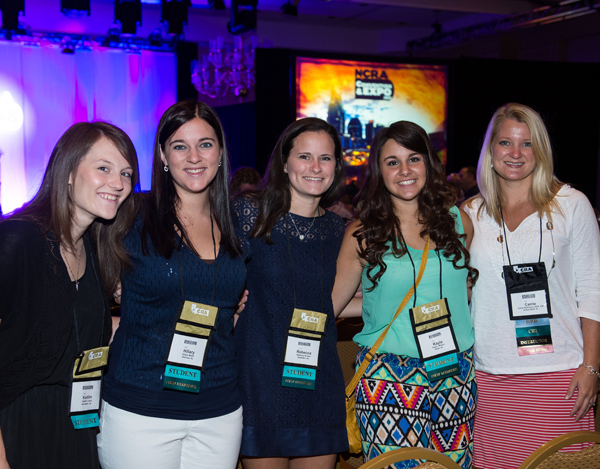 NASHVILLE, Tenn.- More than 1,000 attendees, including NCRA members, court reporting students, and vendors, were in attendance Wednesday at the opening of the association's 2013 Convention & Expo being held in Nashville, Tenn., Aug. 8-11. Opening day events included NCRA's National Realtime Competition (the winner of this event and the National Speed Competition held Wed., Aug. 7, will be revealed during a special awards luncheon on Saturday, Aug. 10), as well as the Guinness World Records attempt to beat the current speed record of 360 words per minute, set by NCRA member Mark Kilsingbury, RDR, CRR, in 2004.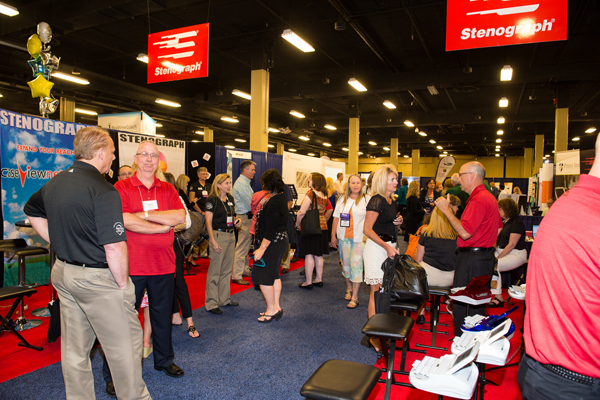 Other highlights of the day included the opening of the 2013 Expo, the annual business meeting, which included the election of NCRA's 2013-2014 leadership team including three new board of director members, and voting on six amendments to the association's Constitution and Bylaws. In addition, nearly 40 representatives and more than 50 delegates from NCRA affiliated court reporting state associations, and a number of representatives from non-affiliated groups, attended the National Committee of State Associations, which serves as a direct link between NCRA and its affiliated state court reporter organizations
A more detailed report of the board's actions will appear in the October issue of the JCR and on theJCR.com.