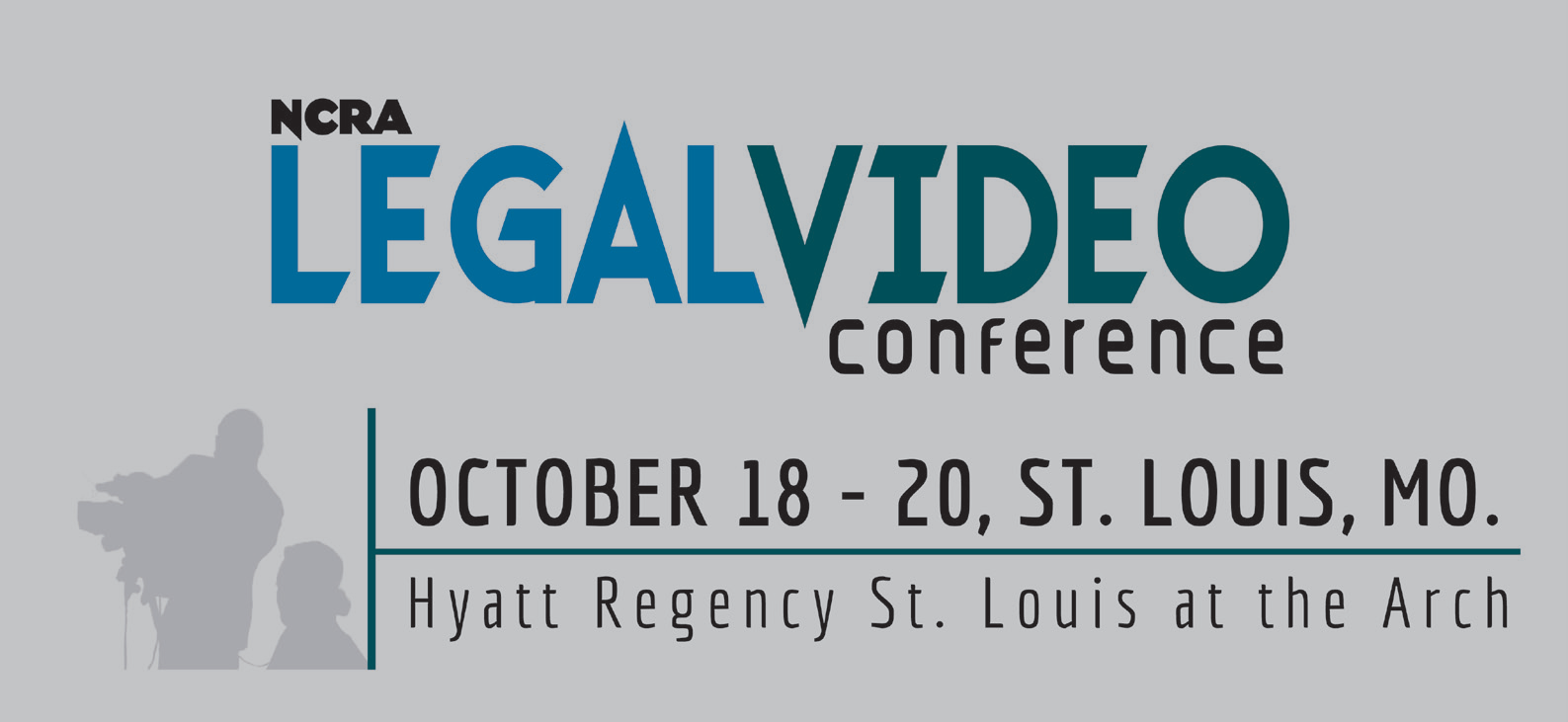 NCRA's 2013 inaugural Legal Video Conference, formerly known as the CLVS (Certified Legal Video Specialist) Symposium, attracted 139 attendees of all levels of ex­pertise from across the nation. The larg­est event in a decade designed specifically for this segment of the legal industry, the conference offered many levels of con­tinuing education programs for court re­porters. In addition, 19 attendees sat for the Association's Certified Legal Video Production Exam to earn the CLVS cer­tification, compared to just seven under the previous event format in 2012.
The two-day conference featured both the CLVS Seminar, which is part of the certification requirements for NCRA-cer­tified legal videographers, and the Legal Video Forum, which offers advanced vid­eographers additional training. The con­ference also included educational sessions led by some of the best faculty in the pro­fession. The sessions covered a wide range of topics tailored to the needs of interme­diate to advanced-level videographers and provided a wealth of insight and informa­tion about the latest trends and advances in the legal video profession.
"The launch of the NCRA Legal Video Conference and its new format reflects a really positive shift in how we approach legal video education. While the CLVS Seminar is still the cornerstone of legal video standards, expanding our continu­ing education offerings will help our cur­rent CLVSs become more competitive in the marketplace. Response from this year's attendees was overwhelmingly support­ive," said Gene Betler, CLVS, who serves as co-chair of NCRA's CLVS Council.
"The CLVS designation is the only national independently validated certi­fication for the legal video industry, and historically NCRA's legal video event fea­tured a heavier focus on the introductory first step of the certification. The change in the overall curriculum to include more in-person seminars and enhanced continuing education opportunities is in line with the name change to the Legal Video Confer­ence," added Bruce Balmer, CLVS, who also co-chairs the Association's CLVS Council.
Other highlights of this year's event included a Saturday Night Networking Reception, as well as visit exhibitor booths where attendees were able to learn first-hand about the latest in new products and technologies.