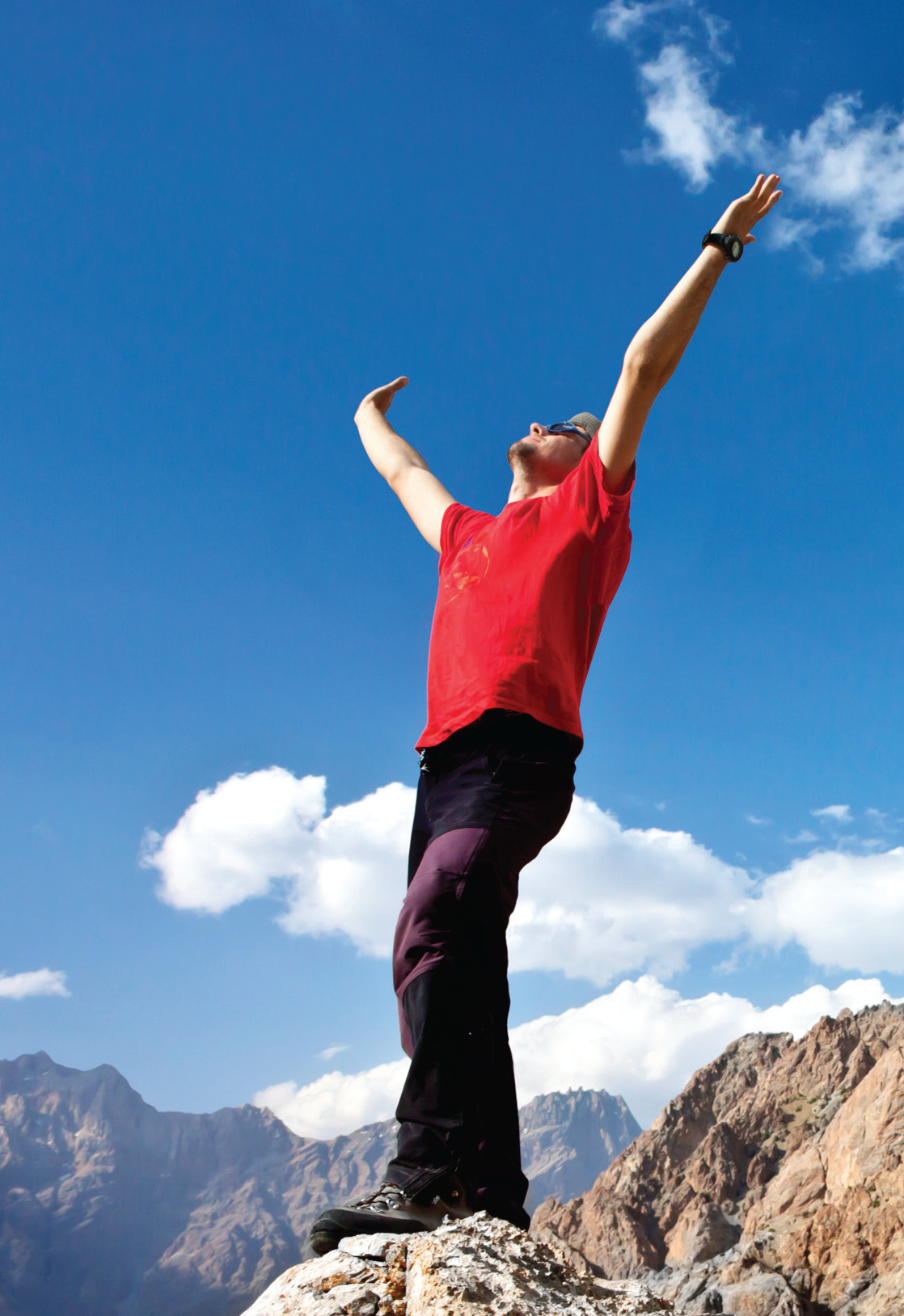 How many times had I heard "you've got this!" during the 13 attempts it took me to finally pass the California Certified Shorthand Reporter examination? Many on Facebook or On the Cheap and Sleazy Side, an online court reporting newsletter, read my narrative about my journey through court reporting school. For those of you who didn't, I would like to inspire you to never give up on your dreams.
I started theory in 1984. I eventually had to quit day school. I found a full-time job, and I went to night school for about 10 years, during which I made no progress. Furthermore, I had some mean-spirited bosses whom I allowed to make my life miserable.
I had about four surgeries, which meant I had to take time off from school. As my grandmother aged, she became very ill, and my family and I spent many hours in the emergency room. I had several car problems and was involved in a couple of hit-and-run accidents. I was very close to my grandmother, who passed away, and later — around 2002 — both my mom and brother were diagnosed with cancer. My brother died in 2003. After my mom died in 2004, my husband, James, helped me go to day school full time. I will always remember what he said: "I want to make it so that the only thing you have to do is go to school."
I did very well in day school. I main­tained a 4.0 GPA, I was the recipient of the 2004 Academic Excellence Award, and I was a member of the International Honor Society. I was on a mission. Just before I was eligible for qualifiers, my husband suffered a stroke, and later, he had to have a total hip replacement. James has recuperated, but he still has some health challenges.
I took my first CSR in 2008. I was excit­ed. Unfortunately, there were many more vicissitudes of life, but I believed if I wanted it badly enough, I must stick with it.
FAILING CAN HELP YOU IMPROVE
I cannot share my journey without giv­ing homage to God, who is always faith­ful. When my mother died, I asked God to help me draw close to Him.
I was devastated when I didn't pass the 2008 California court reporting examina­tion, because I felt I needed to start paying off some of my debts. What was I going to do? A classmate invited me and other classmates over to her house. One of my classmates had just passed the CSR exami­nation. She introduced me to CART, and I fell in love with the idea of providing CART. From 2008 to 2012, I had a spir­itual awakening, so I leaned on my faith and drew closer to God. Learning about CART and my faith both spurred me on to continue taking the CSR.
My friends and instructors from Cer­ritos College and Downey Adult School and I were perplexed. I passed around 30 qualifiers at school, even as I continued to take and fail the state exam. I even received my 240 WPM pin. What's up with that? As I prepared for each test, we were sure I would pass. Every time – from my first test to my sixth test and so on – I thought, surely this will be the test I pass.
Test takers are allowed to miss 50 words total. One year, I had 51 errors. I tried hypnosis DVDs. I prayed every morning, asking God to show me what I needed to do to pass my test. After test number 11, I was dumbfounded. Everyone told me I was probably nervous; however, I did not agree with that.
From 2009 to 2012, I worked as a CART provider, and I worked occasion­ally as a hearing reporter. Many people feel that CART hinders a student's ability to pass the state examination. Perhaps that is true, but I know quite a few students who took the CSR and passed it the first time while working as a CART provider. I went to school more than I worked, and I was blessed to have a supportive husband. However, in my humble opinion, I believe stu­dents must do the fol­lowing if they have to work.
Either continue going to school or practice building speed on your own. Closing my eyes before practicing, I would visualize myself at the CSR. I would do a mock CSR, transcribe it, and correct it. I practiced the same steps as I would per­form in school. It's imperative to tran­scribe. I cannot stress this enough. I always read my notes aloud.
While working, we become distracted and forget about those boring drills our instructors gave us to practice. Those bor­ing drills are what helped us get to the CSR in the first place. Therefore, do the bor­ing drills like you did when you were in school.
STAYING MOTIVATED
Each time I failed the CSR, I picked myself up and looked toward the future. Kathye Hall, one of my in­structors, used to en­courage us students to practice affirmations. I tried it a couple of times. After CSR number 11 or 12, I decided to revisit the affirma­tion thing again. Bingo! We love it when someone else gives us a compliment. I thought to myself: "Why wait for someone else to tell me what an awe­some court reporter I will be?"
I had to work very hard to cut off the chattering in my head while writ­ing on my machine. I learned to not create the chatter. That's it. Don't allow it to be­gin. As soon as those first words begin to form a sentence, I said "stop" or "no" and focused on the dictation and the words and looked directly at the speaker.
I also discovered that I would start cel­ebrating too soon, and then I would drop and ruin the entire test. "You're getting this. Oh, my goodness, it looks like you might pass this one," or "Oh, no, you hit the wrong key." So instead, I learned to say to myself: "You can party after you pass the CSR."
Margie Wakeman-Wells, CRI, gave me some valuable information when I reached out to her. She instructed me just before the November 2012 CSR exami­nation that, since I had the speed at this point, I should be making sure my fingers are going in the right places when I hit the keys. I believe this helped me to refocus my thinking while writing on my machine.
Everybody is different. I learned that it was better for me to keep to myself at the CSR. While repeating affirmations weeks before the examination, I would stand erect and confident in front of a mirror and say, "You will stay calm if you hit the incorrect key. You will not allow chatter to interfere with performing well, and you have the ability to pass the CSR exam." I repeated my affirmations while standing in line waiting to go into the dictation room.
I had a wonderful support system: my husband, who said he knew it would eventually "click" for me, my family (my brother James went to Sacramento with me one time; he was amazed at what we went through), my friends, my instructors, and my classmates. My church family kept me motivated also. They had a prayer line going when I was scheduled to take the CSR. When I gave my testimony that I had finally passed the CSR exam on the thir­teenth time, the entire congregation stood on their feet with a thunderous applause.
During this entire time, I believed and never gave up faith that I would eventually pass the CSR.
Never, never give up on your dreams. God has a plan for you. You've got this!
Teresa Russ, CSR, is currently a CART provider at El Camino Community College and Long Beach City Col­lege in California. You can reach her at renee.russ@yahoo.com.